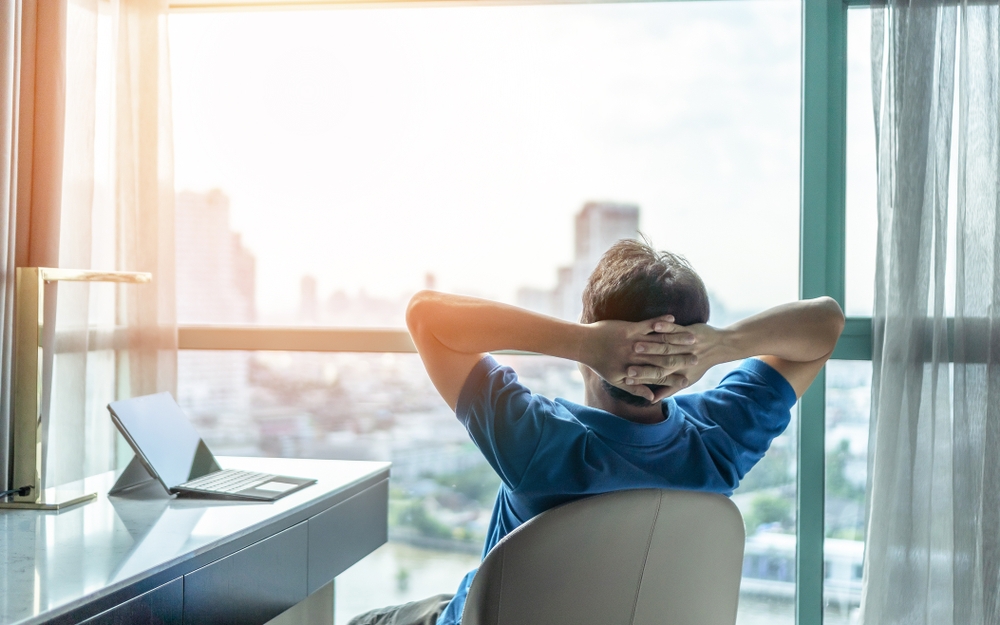 How to streamline IT administration by combining Parallels RAS with Azure Virtual Desktop
Making things easier for IT administration and simplifying processes is nearly always a benefit of introducing any new solution. This is especially true when using Parallels RAS combined with Azure Virtual Desktop.    
Seamless and easy to deploy, configure, and maintain, Parallels RAS supports the delivery of applications and desktops running on a wide variety of Windows operating systems.
Supporting major hypervisors as VMware vSphere and Microsoft Hyper-V, Hyper Converged infrastructure as Nutanix AOS (AHV), and Scale Computing and hyperscale cloud platforms such as Microsoft Azure and AWS (Amazon EC2) along with cloud services through the integration with Azure Virtual Desktop.
This post focuses on the additional benefits and ways that Parallels RAS streamlines the administration of Microsoft Azure Virtual Desktop.
With Parallels RAS, it's easy to scale your environment while providing a high-performance user experience. The Parallels RAS solution maximizes user density, improves session performance, and reduces deployment costs. By using Parallels RAS autoscale logic, your environment is intelligently scaled in and out based on configured criteria saving your cloud environment costs.
Administrators will benefit from the single pane of glass Parallels RAS Console that helps to deploy the environment faster, simplify virtual apps maintenance and ease daily management tasks.
In this blog post, we'll cover how Parallels RAS makes life easier for IT admins in combination with the Microsoft Azure Virtual Desktop solution.
Parallels RAS streamlines IT administration
While Parallels provides significant advantages in many ways, including cost savings, the hassle-free deployments and easy administration exemplify how Parallels RAS and Azure Virtual Desktop combine for easier administration.
Rapid deployment and ease of management
Although the largest cost factor for any Azure Virtual Desktop environment comes from Azure consumption, there is much to gain in cost reduction by simplifying the management experience.
Parallels RAS offers improved and simplified management in many different areas. First and foremost, Parallels RAS offers unified administration through a true single pane of glass. This allows administrators to deploy and manage the Azure Virtual Desktop service and all other environments such as traditional RDSH, VDI, Remote PCs, and more from a single Parallels RAS Console. Additionally, Parallels RAS allows Role Based Access Control (RBAC) for various management tasks.
Parallels RAS comes with advanced session management out of the box to get detailed insights into users, sessions, and processes, including detailed session information.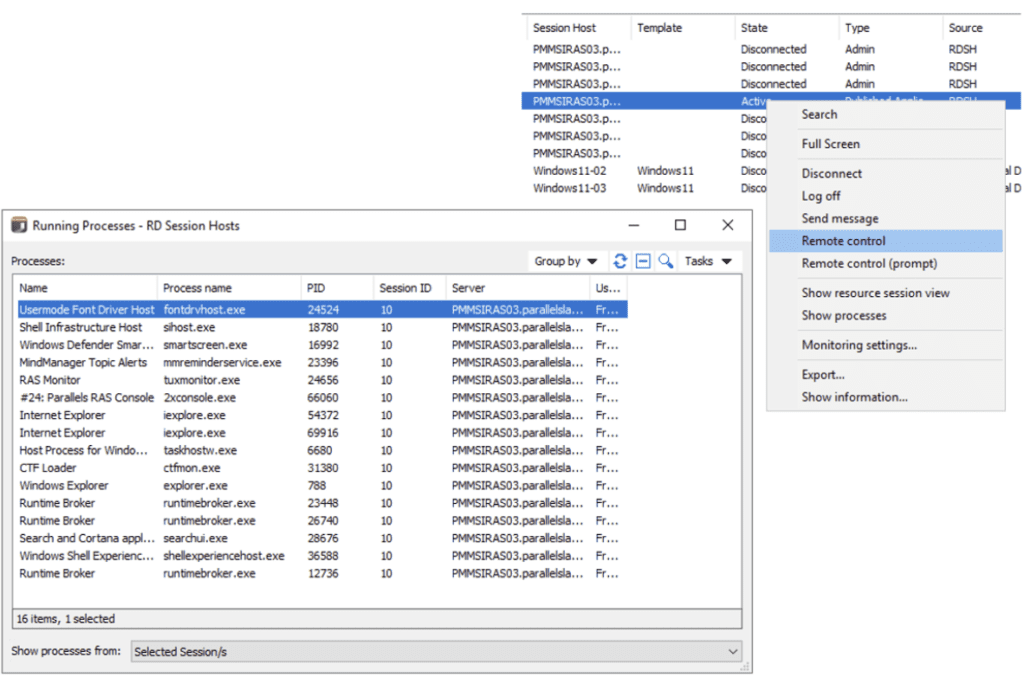 Azure Virtual Desktop already comes with auto-scaling capabilities to save on Azure consumption costs and only pay for the resources needed. This is, however, limited to the hosts that are currently deployed.
As a result, an Azure Virtual Desktop native deployment cannot automatically add new hosts if there is a growing demand, and Azure Virtual Desktop native does not fully remove hosts that are not needed.
Parallels RAS offers extended capabilities regarding auto-scaling to save additional Azure consumption costs beyond what Azure Virtual Desktop natively provides. All these capabilities are directly available from the Parallels RAS console to allow for ease of management.
FSLogix profile management
Profile management is an important part of any Azure Virtual Desktop environment, and FSLogix profile containers are the preferred solution to perform that profile management in Azure Virtual Desktop.
Configuring and maintaining FSLogix in Azure Virtual Desktop requires various different tools, scripts, policies, and manual installations. Parallels RAS has full integration with FSLogix and allows administrators to install, configure, and maintain profile management from the same console, significantly reducing the time it takes to manage user profiles properly.
MSIX app attach
Azure Virtual Desktop comes with support for MSIX app attach to decrease the number of template images and deploy/update applications faster. Parallels RAS provides all those capabilities and significantly improves the implementation and management experience by allowing automated certificate management and version control using tags. And again, the MSIX app attach integration can be fully managed using the Parallels RAS console, whereas the Azure Virtual Desktop native solution requires multiple consoles and configurations in different places.
Managing the local device
Parallels RAS also allows you to centrally manage connected PCs with an extensive policy setting to manage Windows devices, lock down, and extend PC lifecycle by transforming Windows PC into thin clients' look and feel.
Insights into the user experience
Regarding gaining insights into the perceived end user experience, Parallels RAS offers the UX evaluator, which provides an indicative quantitative measure of the user experience by calculating the time elapsed between the user interaction with the published resource and the corresponding response. The UX evaluator is provided out of the box, whereas a native deployment of Azure Virtual Desktop requires additional Azure Consumption costs to provide similar information.
Auditing, monitoring, and reporting
Auditing is also a critical component in any Azure Virtual Desktop production environment. Parallels RAS goes beyond what Azure Virtual Desktop can natively deliver regarding auditing. With Parallels RAS extensive auditing can record every administrative action, including options to easily revert administrative changes.
Context-aware access to resources
A native deployment of Azure Virtual Desktop can only provide access to resources based on group membership. Parallels RAS comes with expression-based filtering, providing much more granular control over who can access published resources. For example, a user can be provided with a specific application based on which type of device form factor is used, which location they are accessing from, and much more.
Integrated template image management
Parallels RAS has template image management integrated. Templates can be created either based on a custom Virtual Machine or directly selecting them from the Azure Image gallery. This provides full flexibility and ease of management without having to switch to other management consoles or custom scripts.
Manage both new and existing Azure Virtual Desktop environments
Parallels RAS provides full end to end management and creation of all components like Workspaces, Host pools, Application Groups and more. Beyond that, Azure Virtual Desktop environments do not have to be created by Parallels RAS in order to be managed by it. Parallels RAS can also be pointed to any existing Azure Virtual Desktop deployment and administrators can continue management from there.
Reduced complexity, fast deployment, and fast onboarding
Deploying Azure Virtual Desktop natively can be a time-consuming and cumbersome task. Although Azure Virtual Desktop can be deployed using the Azure Portal, installing, and configuring a full production-ready environment is not very intuitive.
An Azure Virtual Desktop native deployment requires setting up various Azure Resources without a clear flow for getting started and requires various consoles. Parallels RAS reduces the complexity by allowing administrators to perform the entire deployment from a single console. Parallels RAS guides the administrator through the entire setup by providing a full wizard-driven approach in deploying all required Azure Virtual Desktop resources, even including the automated creation of template images as well as profile management.
Beyond the initial deployment, Parallels RAS significantly improves the admin experience by automating various tasks, providing insights into the health and usage of the environment. As a result, the Parallels RAS console truly becomes the single pane of glass which significantly reduces operational costs and time spent on both deployment and operational tasks.
The screenshots below are only a fraction of the tight integration and numerous wizards that guide administrators through the deployment and operational management of Azure Virtual Desktop using the integration in the Parallels RAS console.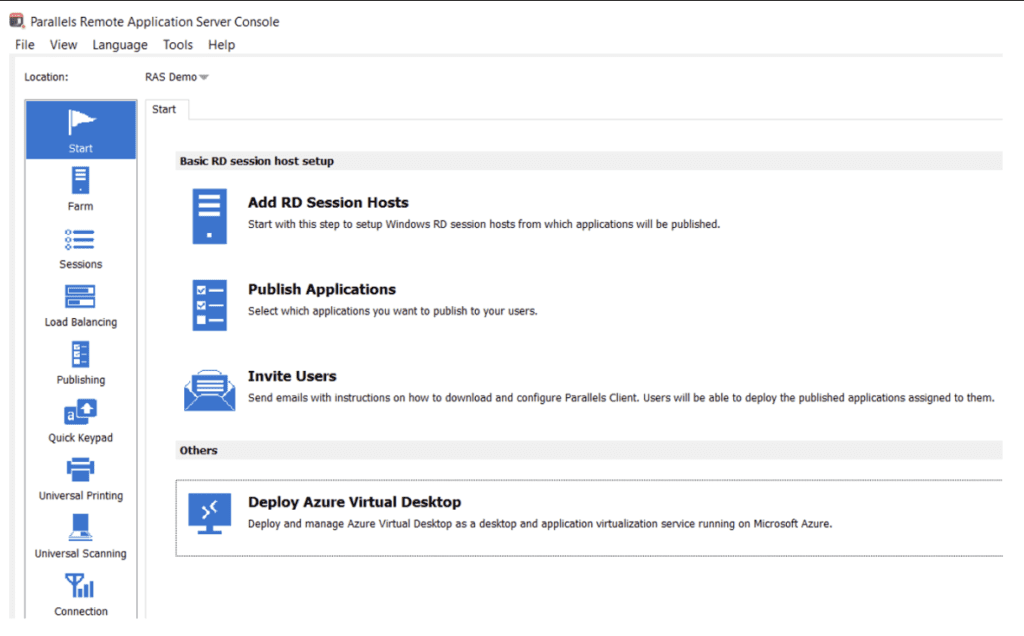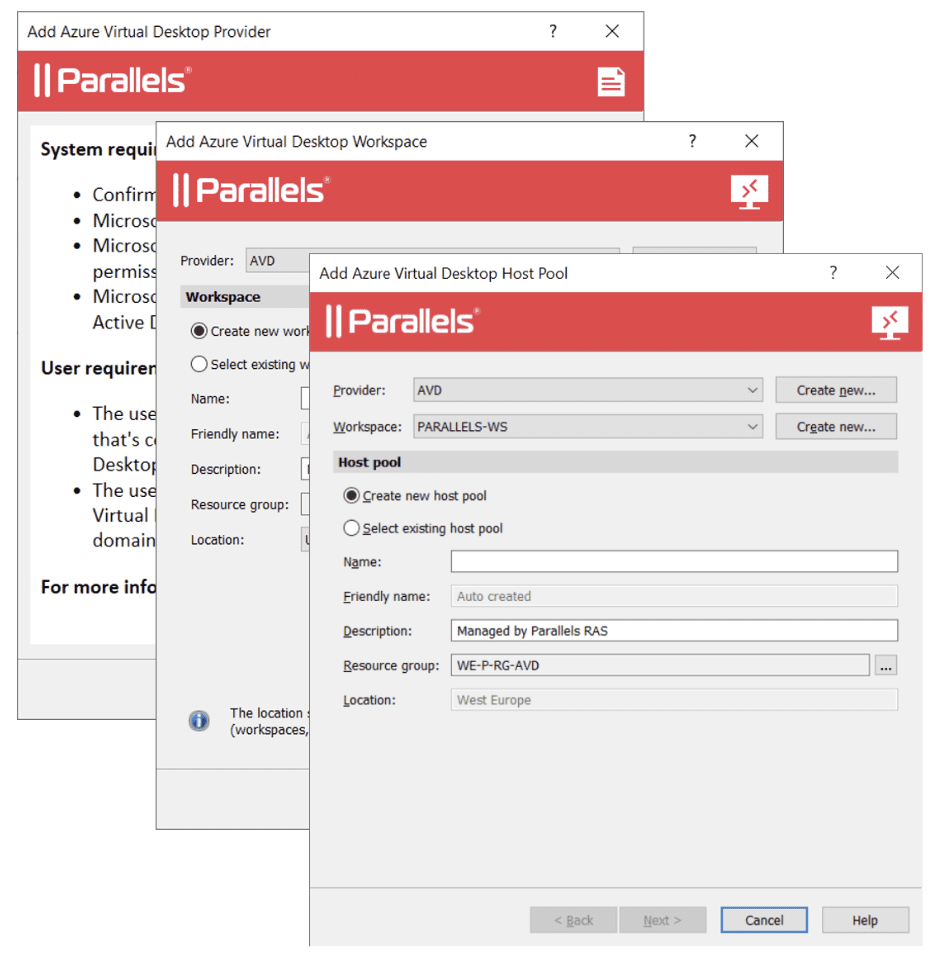 Customer case study: Bruxelles-Propreté, Agence Régionale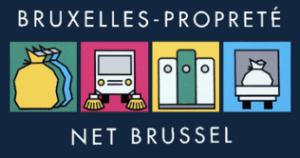 Arp-Gan moved their 700 users to Azure Virtual Desktop (Azure Virtual Desktop) with Parallels RAS in 2020, resulting in significant time savings regarding implementation to production and management, giving their sole IT employee more time for system upgrades and monitoring.
Check out the full case study!
Hybrid without need for Azure Stack HCI
As mentioned in the introduction of this post, Azure Virtual Desktop has a strong focus on the Azure Cloud, and the only supported way to create a hybrid deployment with Azure Virtual Desktop natively is to use Azure Stack HCI, which is currently in preview.
There are, however, a couple of challenges with Stack HCI. Parallels RAS goes beyond Azure Stack HCI, providing the flexibility to use any on-premises environment to create a hybrid deployment all from the same console and without any additional license fees. In case an Azure Stack HCI hardware investment was already made, Parallels RAS can still be used with that hardware to support a full hybrid environment and maximize the return on investment.
Parallels RAS provides the flexibility to use any on-premises environment to create a full hybrid deployment, all from the same console, without additional license fees.
Short learning curve and free training
Parallels RAS is an easy-to-use solution that requires minimal knowledge to configure and manage the infrastructure. This significantly reduces the learning curve for any administrator.
In most scenarios, Azure Virtual Desktop requires administrators to attend days of paid instructor-led training to learn how to properly install, configure and maintain Azure Virtual Desktop.
On the contrary, Parallels RAS offers complete training for free. In addition, we offer an instructor-led Technical Professional and a Technical Professional Advanced training to help administrators gain knowledge on how to install, maintain, operate, and troubleshoot a Parallels RAS environment. These training sessions are free to attend and a great way to prepare for our technical certification exams.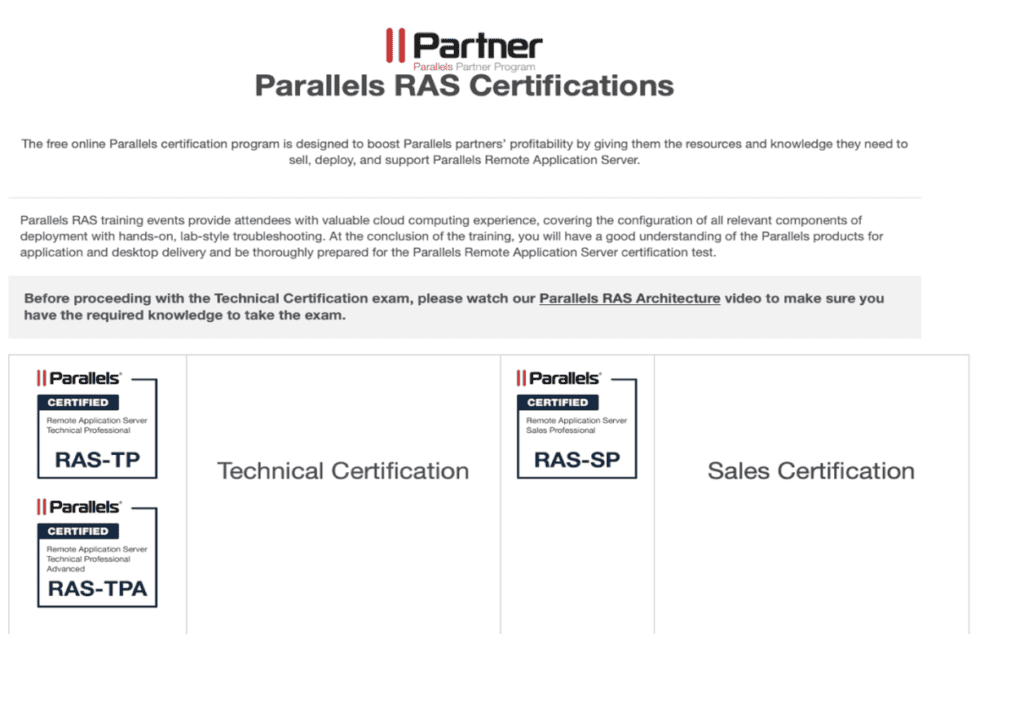 Free support included with subscription
Support for Azure Virtual Desktop is not available free of charge — Microsoft offers 24/7 support worldwide based on different SLA types, and pricing ranges from $100 to $1000 per month.
On the contrary, Parallels RAS comes with free support, including using our integration with Azure Virtual Desktop. We provide phone, email, and remote support 24×7 and 365 days a year. We truly are committed to delivering the best support service experience. Our support is global, without any regional boundaries, without limitations on the number of support requests, and includes fast response times for critical issues.
Interested in learning more about how Parallels RAS can make IT administration easier for your organization?  Get your free 30-day trial now!