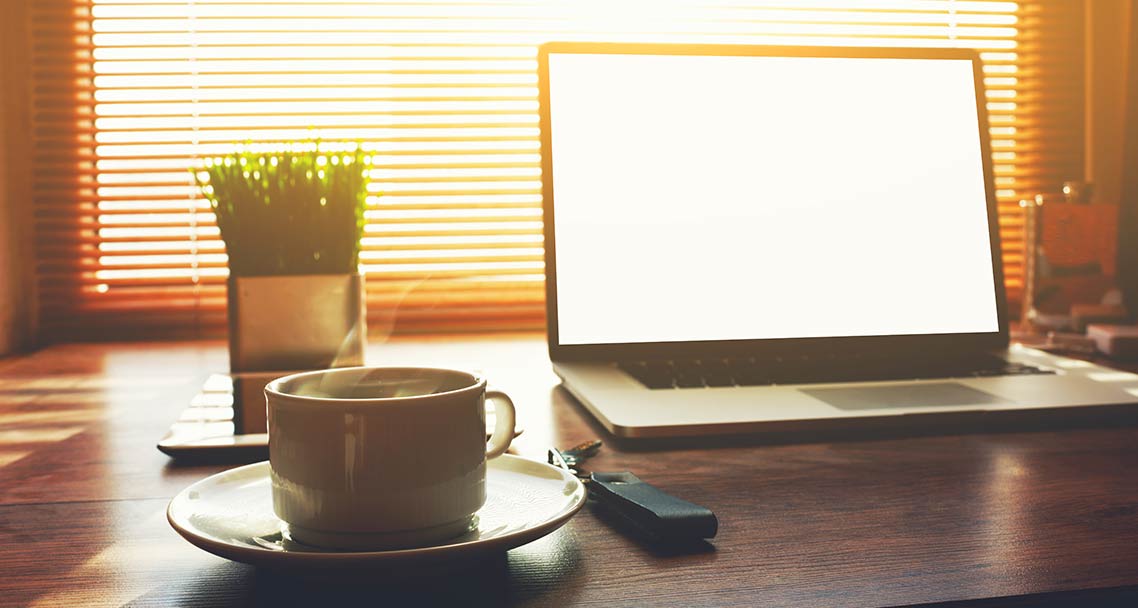 What is Remote Work and Why is it so Important?
Remote working involves employees performing their work from another location, instead of the typical corporate office. Remote work became more popular in the wake of the COVID-19 pandemic, as organizations look for alternative arrangements to safeguard the health of their employees. This article discusses the increased popularity of remote work and its benefits, and its differences from hybrid work. It also presents an ideal solution for organizations looking to streamline their remote work environment.
Why Has it Become So Popular?
An early 2022 Upwork survey indicates that 4.9 million Americans have moved to new jobs since 2020 due to the growing availability of remote work during the COVID-19 crisis, with another 18.9 million already planning to make a similar move.
The reason is simple: The ability to "work from home" means employees are no longer required to live in the same city, state, or even country as their company and/or boss. In fact, they may pick up and move away from expensive locations with sky-high rental rates and cost of living in favor of more space and greater amenities—all without having to sacrifice career growth.
While it is not new, remote work became more popular in the wake of the COVID-19 pandemic, as organizations look for alternative arrangements to safeguard the health of their employees. Since then, more organizations have become more aware of its other advantages, including cost savings from less corporate office space and a larger recruiting pool as longer commuting times have been eradicated as a factor in the hiring process.
Similarly, more employees now realize that remote work offers them unique advantages, such as better opportunities for achieving work-life balance. Thus, more of them are looking for remote work opportunities as their employers mandate a return to the traditional office environment.
The Benefits of Remote Working
Remote work provides a pivotal change in the way most people used to work. In the pre-pandemic days, many employees were required to work on-site, for up to 12 hours a day. But COVID-19 has turned that model on its head, proving to many companies that remote work can be conducted effectively with the right resources in place, eliminating gaps in productivity while also bringing down the cost of traditional overhead (e.g., expensive office space, hardware equipment, on-site benefits like meals and snacks, etc.).
For employers, the benefits of remote working include improved employee productivity, higher quality work, lower absenteeism, improved employee retention, and higher profitability. Another added benefit of remote work for companies is the expansion of the available talent pool. If HR teams can look beyond resumes of those people within a commutable range, they have a much wider selection of talent to choose from—which means companies can tap into previously unavailable top-tier candidates.
That said, for this fully remote work model to actually "work," companies must have the right technologies in place. They need solutions that provide IT teams, managers, and the wider workforce with access to necessary applications and software so that everyone can work effectively, regardless of where they are located.
Remote Work vs. Hybrid Work
Do not confuse remote work with hybrid work. While these two models are similar, there is a fundamental difference between them.
In remote work, all employees work remotely, either from home or some other location than the traditional office. Remote workers enjoy more flexibility when it comes to setting their schedules – so long as they are productive and beat their deadlines, they can work any time they want. In such an environment, workers are also not expected to reply to messages in real time. However, they are expected to provide more detailed messages to avoid any constant back and forth communication with their teammates who may be working in some faraway location with a different time zone.
In hybrid work, the traditional office space is maintained, as some employees work remotely, either full-time or part-time, while others are in the office full time. Management decides which employees can work remotely and which need to work from the office. For example, they might allow salespeople to work from home while ordering marketing people to report for work in the office. Whether working remotely or in the office, team members are often required to work the same hours. Thus, there is less flexibility when it comes to work schedules.
A Streamlined Remote Work Solution: Parallels RAS
Parallels® RAS (Remote Application Server) can play a critical role in streamlining remote work in your organization. Parallels RAS is an all-in-one remote working solution that enables access to virtual applications and desktops on any device, anytime, anywhere. You can also use it with your virtual desktop infrastructure (VDI).
Parallels RAS delivers a critical bridge for employees to connect to their work no matter where they are working from, while enabling them to be just as effective as if they were working in the office. It supports not only remote work but also hybrid work arrangements, enabling your organization to enjoy the benefits of implementing a hybrid working model.
Here are a few key reasons why Parallels RAS is ideal for supporting a fully remote workforce:
It provides a local workspace-like experience on any device, be it a smartphone, tablet, laptop, or desktop. This means employees can work from the device they are most comfortable with—without the frustration or learning curve that comes with unfamiliar hardware.
The Parallels Web (HTML5) Client includes support for local peripherals (e.g., a favorite mouse or keyboard), and delivers drag-and-drop file functionality. Copy and paste and native gestures like swiping left or right to toggle between applications and files also help create an easy, user-friendly experience. There is no need for anyone to re-learn how to perform basic functions they are already used to, which eliminates significant gaps in productivity.
Multiple applications can run on any device, and employees can continue working on active applications and desktops even when switching networks. This translates to little-to-no downtime, and there is no need to reboot between projects.
There are no added headaches for your IT department because everything can be managed from a central console. Parallels RAS is quick and easy to deploy and run, so you do not have to invest in additional infrastructure or dedicated IT admins—which can be a huge cost-saver.
The reality is that full-time remote work was already trending pre-pandemic: COVID-19 simply accelerated the process and amplified the need for ongoing support. The companies that recognize the many benefits of employing a mostly remote workforce (e.g., reduced overhead, a larger available talent pool and more satisfied and productive employees) are those that will emerge the strongest post-pandemic.
So, do not wait until midway through 2021 to start gearing up for the inevitable — now is the time to invest in the short and long-term success of your company.
Download a 30-day trial to see how Parallels RAS can help future-proof your business.