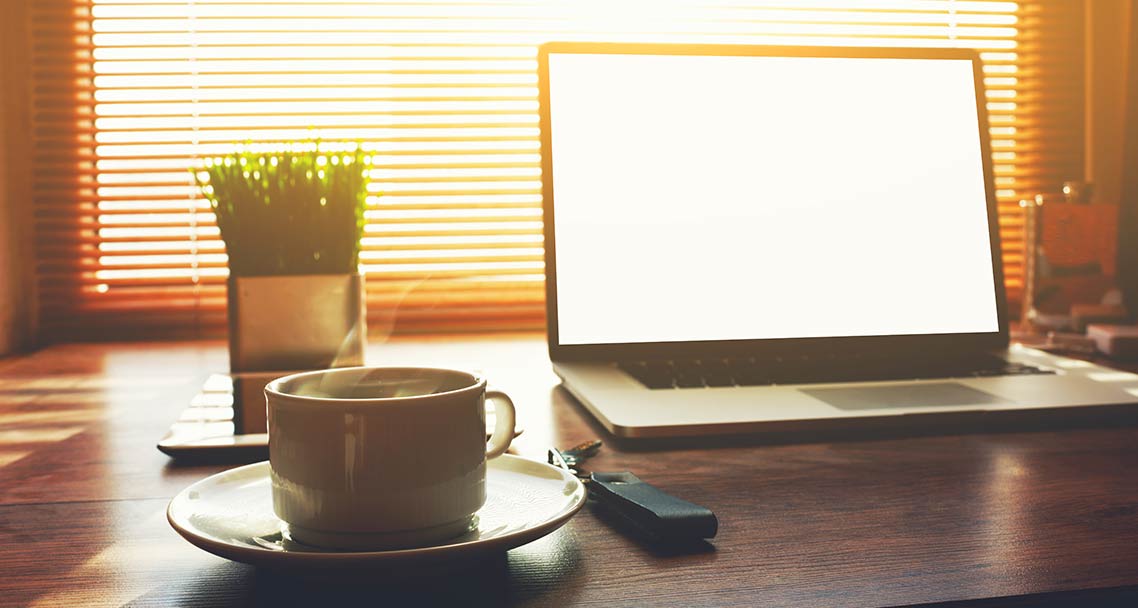 Data Shows Remote Work Will Only Increase Post-Pandemic. Is Your Company Ready to Support It?
A recent Upwork survey indicates that approximately 7% to 12% of U.S. households—that's 14 to 23 million Americans—are planning to move due to the growing availability of remote work during the COVID-19 crisis.
The reason is simple: The ability to "work from home" means employees are no longer required to live in the same city, state, or even country as their company and/or boss. In fact, they may pick up and move away from expensive locations with sky-high rental rates and cost of living in favor of more space and greater amenities—all without having to sacrifice career growth.
This is a pivotal change in the way most people used to work. In the pre-pandemic days, many employees were required to work on-site, for up to 12 hours a day. But COVID-19 has turned that model on its head, proving to many companies that remote work can be conducted effectively with the right resources in place, eliminating gaps in productivity while also bringing down the cost of traditional overhead (e.g., expensive office space, hardware equipment, on-site perks like meals and snacks, etc.).
Another added benefit of remote work for companies is the expansion of the available talent pool. If HR teams can look beyond resumes of those people within a commutable range, they have a much wider selection of talent to choose from—which means companies can tap into previously unavailable top-tier candidates.
That said, for this fully remote work model to actually "work," companies must have the right technologies in place. They need solutions that provide IT teams, managers and the wider workforce with access to necessary applications and software so that everyone can work effectively, regardless of where they're located.
That's where Parallels® Remote Application Server (RAS) can play a critical role. Parallels RAS is an all-in-one remote working solution that enables access to virtual applications and desktops on any device, anytime, anywhere.
It delivers a critical bridge for employees to connect to their work no matter where they're working from, while enabling them to be just as effective as if they were working in the office.
Here are a few key reasons why Parallels RAS is ideal for supporting a fully remote workforce:
It provides a local workspace-like experience on any device, be it a smartphone, tablet, laptop or desktop. This means employees can work from the device they're most comfortable with—without the frustration or learning curve that comes with unfamiliar hardware.
Parallels HTML5 Client includes support for local peripherals (e.g., a favorite mouse or keyboard), and delivers drag-and-drop file functionality. Copy and paste and native gestures like swiping left or right to toggle between applications and files also help create an easy, user-friendly experience. There's no need for anyone to re-learn how to perform basic functions they're already used to, which eliminates significant gaps in productivity.
Multiple applications can run on any device, and employees can continue working on active applications and desktops even when switching networks. This translates to little-to-no downtime, and there's no need to reboot between projects.
There are no added headaches for your IT department, because everything can be managed from a central console. Parallels RAS is quick and easy to deploy and run, so you don't have to invest in additional infrastructure or dedicated IT admins—which can be a huge cost-saver.
The reality is that full-time remote work was already trending pre-pandemic: COVID-19 simply accelerated the process and amplified the need for ongoing support. The companies that recognize the many benefits of employing a mostly remote workforce (e.g., reduced overhead, a larger available talent pool and more satisfied and productive employees) are those that will emerge the strongest post-pandemic.
So, don't wait until midway through 2021 to start gearing up for the inevitable… Now is the time to invest in the short and long-term success of your company.
Download a 30-day trial to see how Parallels RAS can help future-proof your business.