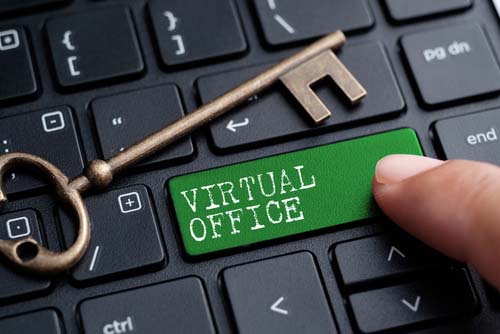 Virtual Office Space | Create Your Own with Parallels RAS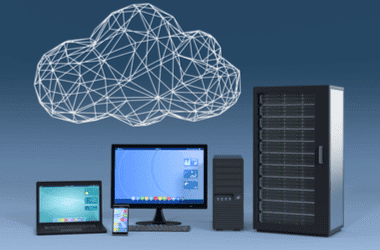 Virtual office space is part of the flexible workspace industry that provides businesses a combination of services, space, and technology. It relieves the businesses from bearing the capital expenses of owning or leasing a traditional office.
Virtual office space services started in the 1960s and have evolved with technology to include a wide variety of physical and digital storage space, as well as communication services. Customers hold a contract for these services, which can be packages, pay-as-you-go, or membership subscriptions.
This notion is popular with companies of all sizes, and one of the primary features is the flexibility it offers users to work from a remote location office, or even on the go from any mobile device.
How Virtual Offices Work
Virtual office spaces are mainly popular with start-ups and small businesses. They have been enabled by the creation of web-based productivity software and services (such as video conferencing and shared files).
A virtual office expands job choices for employees and hiring options for organizations. It can drive higher productivity, as it relieves workers from administrative tasks and commuting. Each user can work from his convenient location, and the organization is not limited to hiring employees who live locally.
Building your team when using a virtual office space
Outsourcing is one way you can minimize time while focusing more on strategic activities that add value to the organization. Outsourcing virtual assistants (VAs) can help your virtual office space achieve its strategic objectives. VAs perform most repetitive administrative tasks, allowing you to focus on activities that grow the organization.
To get value from VAs, you should answer the following questions:
What tasks and processes can I outsource? Every organization has a list of tasks that runs the business. Start by prioritizing those tasks and processes that VAs can better handle.
Where can I find the VAs? Numerous platforms that you can use to recruit VAs include Upwork, OnlineJobs, Freelancer, and Guru.
How can I hire the VAs? When it comes to hiring, the two most important factors you should consider are communication skills and following instructions. You should also consider other skills that are relevant to the job.
How do I train the VAs? The training materials you provide to the VAs are the keys to effectively managing and training VAs.
Once you've recruited the right VA, it's time to bring them into your business. Investing in the right technology can go a long way in onboarding VAs and ensure a smooth transition from on-site to remote working. Collaboration tools like Skype, Teams, and Trello can play a significant role in onboarding such VAs.
Besides collaboration, you also need an agile, flexible, and secure platform for accessing corporate files and apps accessible via cloud services. Desktop virtualization solutions that have built security and compliance controls can help such VAs work from their virtual office spaces at any time using any device of their choice.
Virtual Office Pros and Cons
The benefits of a virtual office are striking, as an increasing number of people are discovering ways to work remotely, especially post-Millennials. Still, some may find scheduling a virtual office space is no different from the time-consuming scheduling conflicts in a physical office.
Virtual offices benefit organizations in two ways. First, the cost of a virtual office is far less than a traditional office. It doesn't need staff around and doesn't have any maintenance and upkeep costs. Organizations can lease a virtual office month-to-month, so there is greater flexibility if organizations decide to move office (no need to wait for a lease to expire or incur the cost of a broken lease).
Secondly, a virtual office can provide a mailing address, phone number, and video conferencing services, so a small organization can appear larger than it is. It can provide a physical address (or multiple addresses) for users to meet customers.
Virtual office spaces require some pre-planning to utilize. For example, several packages come with restricted use of conference rooms or restricted teleconferencing and video conferencing services. Virtual offices also may have limited access during nights and weekends. Users may find the lack of flexibility limiting and inconvenient.
Parallels RAS: Create your Virtual Office Space
Parallels RAS offers organizations the ability to organize and set up their virtual office spaces, either for employee or customer use. This capability is particularly helpful for Service Providers (SPs) that often get requests from customers to create their own virtual offices while utilizing the SP services at the same time.
Providing a Parallels RAS farm and preinstalled applications to a customer is the start of virtual office space for an organization. They can then rent a small office if they require a physical address or telephone number.
Download your 30-day evaluation period of Parallels RAS and start setting up your virtual office space today!
---
References
Regus MT | https://www.regus.com.mt/virtual-office
Wikipedia | https://en.wikipedia.org/wiki/Virtual_office
Investopedia | https://www.investopedia.com/terms/v/virtual-office.asp
Intelligentoffice | https://www.intelligentoffice.com/office-space
Workhub Ireland | https://workhub.ie/
Parallels | https://www.parallels.com/products/ras/remote-application-server/