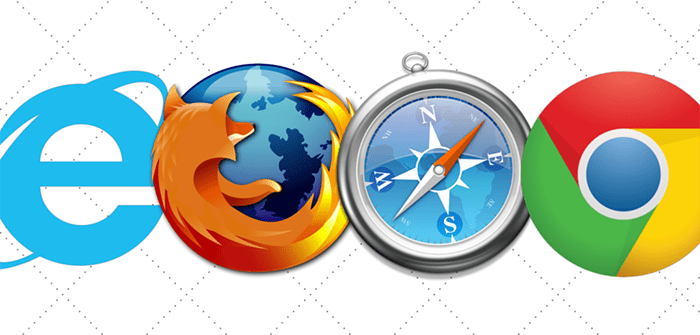 Run 10 Browsers At Once! Who Would Want To Do That?
---
Who would ever want to run ten browsers at the same time?
Well, a website developer or website tester would, and it can be one of the most efficient ways to view a website while it is being developed, or to check out a website prior to deployment. How? On a Mac, you can do this easily using Parallels Desktop.
One of the most useful advanced features of Parallels Desktop for a developer or tester is the ability to simultaneously run applications that are incompatible with each other. There is no way in Windows, for example, to even install IE9 and IE10 at the same time, let alone run them simultaneously.  Similarly, there is no way to run Office 2010 and Office 2013 side-by-side in Windows. But, with Parallels Desktop for Mac, you can do this and more, since Parallels Desktop can simultaneously run multiple copies of Windows, each in a different virtual machine.
With Parallels Desktop, you can install as many virtual machines as you have space on your hard drive, and you can run as many simultaneously as you have RAM for.
Figure 1 shows five browsers running simultaneously on my Retina MacBook Pro: IE9 and IE10 in Windows 7, IE10 and Metro IE 10 in Windows 8, and Safari 6 in Lion. Imagine the development or testing productivity of checking out the same webpage in five browsers at the same time, and being able to immediately see any browser discrepancies when a modification to the page is pushed out—especially if this was happening on the same machine where your web development tools are running. It doesn't get much better than this for a developer or tester!
Additionally, if you've completely taken leave of your senses, you can even run ten different browsers simultaneously. See this demonstrated in Figure 2 (also on my Retina MacBook Pro).
I've shown this figure to several colleagues and friends. The reaction of my "normal" friends is "Have you lost your mind?" but the reaction of my web developer friends has been "Wow, that's great!" and "Can I have this figure for my wall?"
Admittedly, it does take a while to set up so many different virtual machines, but in a future blog post I will show you how even this can also be streamlined—with some help from Microsoft.
Does this blog post have you thinking about how Parallels Desktop for Mac could make your programming, development, or Q&A life easier? We challenge you to download our free trial and try to best 10 VMs. In any event, you can see if Parallels fits your workflow—we're confident it will help save you time!