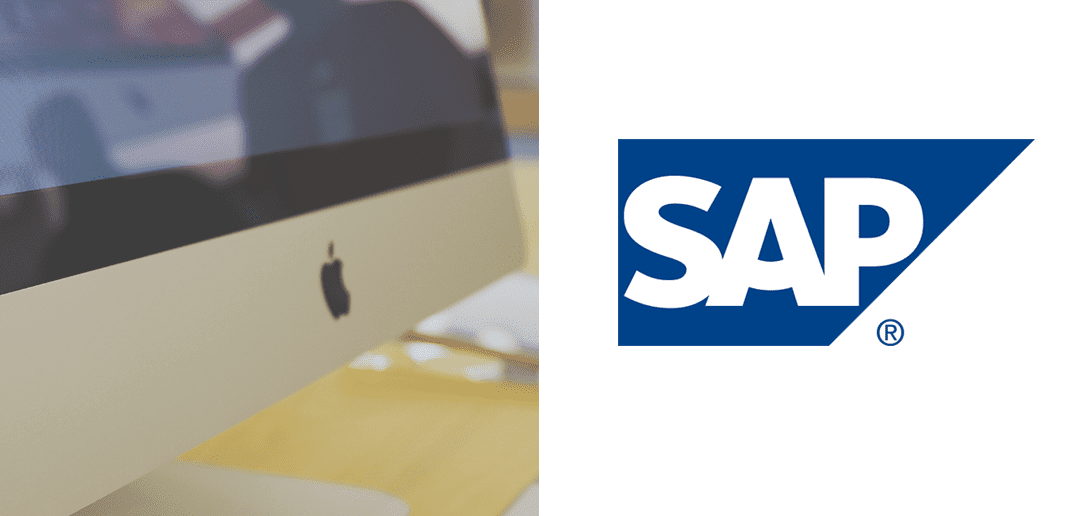 Apple and SAP: All we can say is SAP developers, come to Apple!
---
Guest blog article from Michael Hülskötter.
---
All we can say is: SAP developers, come to Apple!
Some recent news is causing a stir in the business world. The established software provider SAP and Apple, renowned for trendsetting and design, are working together to provide future software developers with the right tools to build SAP-compatible mobile apps for iPhone and iPad. We need to think about this for a moment in order to see the consequences of the cooperation.
Alexander Pantos has already done this. After all, he is the Senior Marketing Manager, EMEA at Parallels and is pleased about the cooperation between Walldorf and Cupertino, as he told me during the following interview.
IT-techBlog: Alex, what do you think about the cooperation between Apple and SAP, which essentially represent two completely different IT worlds?
Alexander Pantos: We are very excited that the issue of business applications on the Apple platform is gaining in significance and popularity, which is very clear from the cooperation between Apple and SAP. Our main hope is that two worlds which do not strictly belong together can come together in this way. In other words, that the Windows platform will come together with the Mac or iOS platforms. We are already very excited to see what opportunities the alliance between Apple and SAP will bring, and what we can offer as a "mediator between the two worlds."
IT-techBlog: Would you agree that SAP and Apple, by entering into this cooperation, are calling out to Windows developers and saying: "Get yourself a Mac, then you can also enjoy cross-platform programming of Mac and Windows applications for the SAP ecosystem!"?
Alexander Pantos: Yes, definitely. After all, we have been promoting this message for some time, as the Mac always proves to be more than an OS-wide platform, particularly in the business world, where the primary issue is productive work. With Parallels Desktop for Mac, multiple worlds can be brought together practically and efficiently on a single hardware platform.
Incidentally, with Parallels Desktop, we offer software developers practical tools which allow them to work on their Mac exactly as they do on their Windows PC. This includes our Visual Studio plug-in, in particular, which allows an additional virtual machine to be opened, for example, in order to launch the Visual Studio debugger. The network bandwidth simulator is another very practical tool which enables bandwidth to be reduced in order to simulate potential network bottlenecks for a mobile app. This is particularly important for client server applications from SAP.
IT-techBlog: This switch of Windows developers to Mac of course means that IT admins suddenly need to manage Mac in addition to Windows machines. What can you say to reassure them?
Alexander Pantos: This is a sensitive issue, in fact, as Windows PCs are still the dominant computer platform. Mac plays a lesser role, also in terms of managing computers. However, and this is also clear from the internal platform switch at IBM to several thousand Mac, several thousand euros can be saved per year due to reduced support requests from Mac users.
It can only be good news and reassuring for stressed PC administrators that our Parallels Mac Management allows them to manage Apple computers in the way in which they are familiar, using our plug-in for the Microsoft System Center Configuration Manager (SCCM). This enables Apple computers to be set up and managed just like Windows PCs, with new software and required updates easily installed. New Mac devices can then be integrated in a company practically at the touch of a button, with all the applications necessary.
The original blog article is published on Michael Hülskötter's IT tech blog.