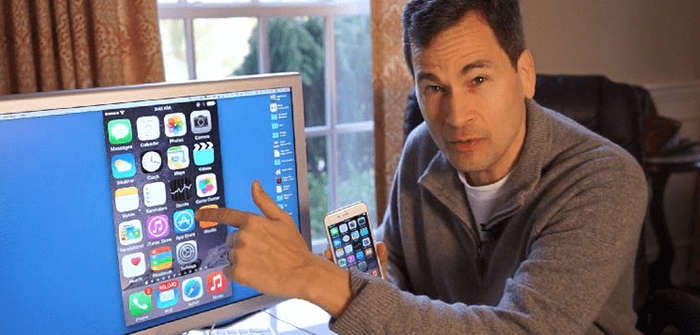 Take Your iPhone to the Big Screen with OS X Yosemite
If you don't already follow David Pogue's video series Pogue's Basics, you're missing out on a fun and informative source of tips and tricks about technology.
Our Android friends have long had the ability to plug their phones and tablets into a computer and project what's on the device. You can even make a movie—handy for those times when you're trying to explain to your mom or a friend how to do something on a mobile device. Rather than talk them through it, just send a quick video.
With OS X Yosemite, the latest version of Apple's operating system, iOS users can do this easily as well! No more third-party software needed, such as Reflector—now you can plug in using QuickTime. This new functionality makes it easy to show a cool app to a group, make a simple how-to video, and do just about anything else.
For a tutorial on this new iOS feature, watch David Pogue's video:
OK, iOS fans—what will you do with your new skills?