The Best Green Gadgets of 2015
---
Being green isn't just committing to recycling anymore. It's truly a way of life—and like Kermit once said, it isn't always easy. Thankfully, more and more green gadgets are popping up, making living green easier than ever:
Your thermostat is one of the most important pieces in the low-carbon-footprint puzzle. Lauded by Good Housekeeping, Design & Engineering, and Parenting, this little thermostat monitors the energy use in your home and saves you money. It will also remember your energy habits, and even connects to your home Wi-Fi network to let you remotely control your household's temperature through your smartphone, tablet, or computer. This is a household must-have.
Where to Buy: Nest
Here's one for you outdoorsy folks—Voltaic's OffGrid Solar Backpack is perfect for mobile power management. This high-tech backpack has a removable solar pack with a universal USB battery that you can also charge using an AC charger. The backpack is also waterproof and contains UV-resistant solar panels with urethane coating. How cool is that?
Where to Buy: Voltaic Systems
MacWorld loves this must-have. It replaces your batteries and charges your Apple Magic mouse wirelessly—no power USB cables or batteries to replace. The Magic Charger by Mobe-e is made of recyclable material, which lowers your waste production. Think of all the money you could save on batteries…
Where to Buy: Apple
This elegant combo is handcrafted, biodegradable and environmentally friendly. iZen didn't choose bamboo because it reminded them of tiki torches and margaritas: Bamboo is well-known as one of the greenest materials on the planet. Not only is it earth-friendly, but the keyboard and mouse connect via a USB sensor, and it's compatible with all versions of Windows, Linux and Mac. iZen Bamboo is committed to a sustainable future for our planet and donates 1% of profits to environmental organizations worldwide. Green friendly & beautiful—this keyboard and mouse combo is pretty close to perfect.
Where to Buy: iZen Bamboo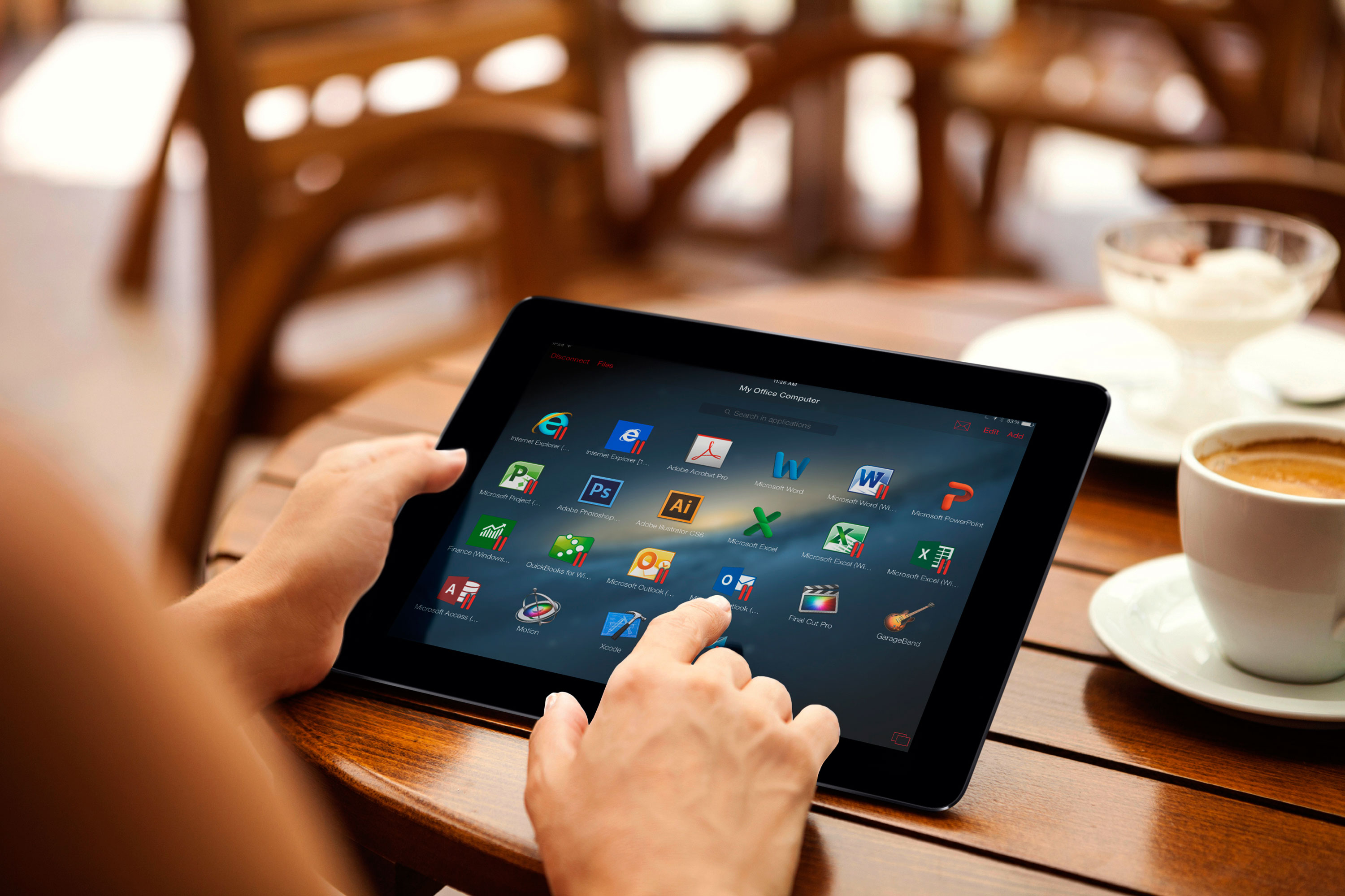 Don't forget, with Parallels Access on your mobile device, you can access anything, anywhere—meaning less paper and less waste. Start your free trial here.
Which of these green gadgets is the coolest? Share your thoughts with us in a comment, or reach out to us on Facebook or Twitter.