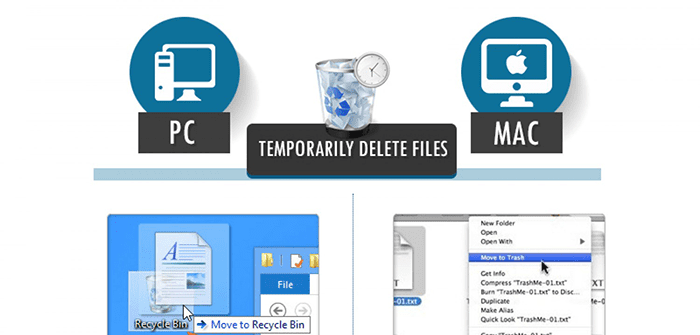 The Difference Between Deleting Files on a PC vs. Mac
---
One of the biggest challenges cross-platform champions face is becoming masters of both Mac and Windows. Don't fret—it's possible! While there are a lot of differences between using a Mac OS and a Windows OS, with a little practice, you can easily pick up on what makes each unique.
One thing a lot of people take for granted while they're working on their computer (whether using Mac or Windows) is deleting files. After all, do you really know what happens to that file after you drag and drop it to your Trash or Recycle Bin?
You do now—just check out this handy infographic from iSkysoft Studio, which details the difference in deleting files on a Mac vs. Windows:
With help from this handy guide, you'll ensure that you truly get rid of the stuff you no longer need no matter which OS you're working in. Of course, if you want to simplify things even further, you can also always use Coherence mode in Parallels Desktop, which allows you to make Windows and Mac work seamlessly together as a single OS.
How do you keep your files organized? Share your story on how you keep everything together with two OSes in a comment, or reach out to us on Facebook or Twitter.