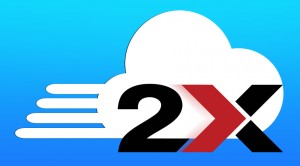 Introduction ADC: Speed and efficiency are two appealing factors of cloud computing technology. Be it B2C, B2B or internal business operations, cloud networks work at amazing speeds to deliver highly agile and scalable IT solutions. However, the ever-innovating technology does not stop here. Today, growing, intense business needs involve computation-intense transactions over remote or mobile networks and require a highly efficient networking infrastructure. With IaaS  (Infrastructure as a Service) comprising around 50% of the cloud market, optimizing infrastructure is the need of the hour. Application delivery controllers are designed to deliver exactly this.
What is an Application Delivery Controller (ADC)?
An application delivery controller, or ADC, is a network device installed in a data center, typically as a front end to Web servers and located between Web farm servers and the firewall/router, to offload network loads from 2 or more servers and optimize network speed and efficiency while improving a network's overall performance. In short, ADCs are an advanced version of load balancers, providing both layer 4 load balancing as well as efficient management of layer 7 content switching to improve the performance, availability and service levels of an application delivery system.
Why Should a Company Have an ADC?
While cloud-computing technology has brought a plethora of options for businesses, its complexity has increased as well. Today, businesses need to provide highly scalable solutions that are flexible, reliable and easy to use and must get an edge over their competitors. With high volumes of data transfer in place, businesses need powerful load balancing solutions to provide reliable and consistent Web performance to users. Not only do businesses need load balancing tools, but they also require more control over the content and performance of applications. Today's ADCs provide existing load balancing capabilities while enhancing the performance of applications.
Advantages of ADCs
While the basic functionality of an ADC is to perform load balancing effectively, it does not stop there. Today, ADCs are highly innovative and perform several additional tasks, like mitigating security threats, providing high availability of applications and improving the performance of the data center. Here are some of the striking advantages of application delivery controllers.
Next-Gen Load Balancing for Quick Response Times
To provide 24/7 access to user data and apps from anywhere, at any time, businesses have made applications available online. Still, a 1-second delay in response time can make a user frustrated and eventually decline a sale. Frustrated customers not only hit your revenues but waste your valuable resources as well. In addition, the negative image you develop cannot be ignored.
While load-balancing tools do a good job distributing network traffic across various servers, increasing network traffic and high-level requirements for scalability, security and efficiency cannot be handled by basic-featured load balancers. Next-gen ADCs sit between the firewall and the Web server to ensure that the Web application is delivered to the end user in the best possible way, while taking care of security, reliability, availability and a higher level of scalability. Moreover, ADCs automatically check the health of each server and application and takes defective servers offline while rerouting that traffic to a healthy server, thus providing better automation and integration of business processes.
Connection/Capacity Management for Better Load Balancing
In addition their basic functionality of distributing the network across various servers, ADCs provide the flexibility to efficiently distribute loads according to the capacity of each server. For instance, you can assign a 'weight' to each server based on its capacity. If a server has a higher weight, the ADC will send more traffic to that server, when compared to a server with a lower weight, thus optimizing the load-balancing task. Moreover, SSL transactions squeeze out resources from each server; ADCs take this load using the HTTP header information to securely distribute the load.
Layer 7 Content Switching for a Customized Load Balance Method
ADCs not only distribute traffic based on the capacity of each server, they provide the flexibility to distribute the traffic based on the type of the traffic request as well, thanks to Layer 7 content switching. For users who request graphical content, requests are sent to a group of servers that are optimized for high-quality graphics, while traffic requests that involve big data analytics are sent to servers that are optimized for higher computing resources. By performing load balancing in this way, resources are optimized while the highest performance is delivered to every user.
In addition, ADCs allow you to send a user to a specific server for a specific transaction session. This includes having a user stay with a single server while performing a transaction using a shopping cart. This is possible with layer 4 persistence, which ties the user to the server using the source IP address; or layer 7 persistence, which uses browser headers and application elements to isolate each user. Today, a combination of both layer 4 and layer 7 persistence can be used as well.
About 2X Software
2X Software is a global leader in virtual desktop and application delivery, remote access and cloud-computing solutions. Thousands of enterprises worldwide trust in the reliability and scalability of 2X products. 2X offers a range of solutions to make every company's shift to cloud computing simple and affordable. For additional information, visit www.2x.com or contact Giorgio Bonuccelli by email at Giorgio.Bonuccelli@2x.com or by phone at (+356) 2258 3800.