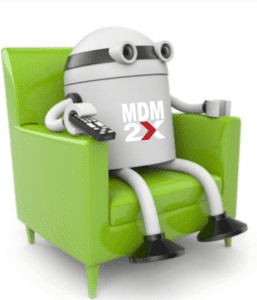 The 2X Mobile Device Management (2X MDM) app allows you to control Android devices remotely. The MDM app generates an interface accessible from a web browser to perform administrative functions, such as file management, contacts management, and more.
These features are shown as icons in the remote control web interface. By clicking on an icon, the respective feature controlling a particular aspect of the device remotely is launched.
Android Devices - Local vs Bridge
Remote control is in-built within the 2X MDM app for Android, allowing users to control their devices instantly from a web browser with a keyboard and mouse. Remote control access is available locally - through a Wi-Fi connection - from a computer that is connected to the same local network as the device.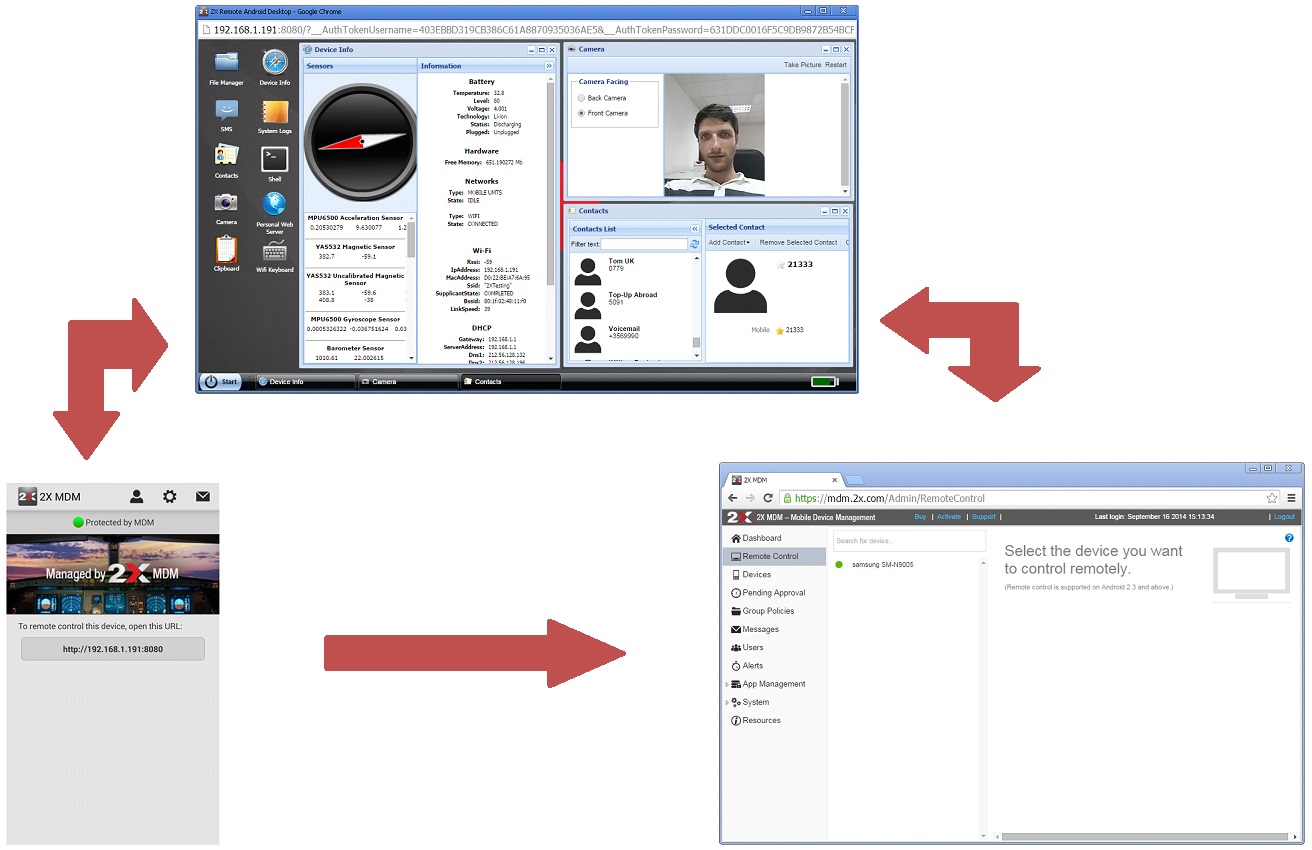 The Bridge service is required to access the device from anywhere via an internet connection; the service is available to 2X MDM account administrators. This service initiates a remote control session with a device through the 2X MDM portal, via a push notification. This notification prompts the device to create a connection between the device and the 2X MDM portal over the internet.
When the connection is established, the remote control interface pops up as a new window for the administrator.
Android Devices - User Privacy
To protect user privacy when controlling a device remotely from the 2X MDM admin portal, the features listed below are not automatically enabled:
Camera
SMS
Personal Web Server
Wifi Keyboard
Access to the DCIM folder
As these features may be intrusive, their use requires that the "Full remote access" option is enabled from the MDM App itself.
To further reinforce user privacy, the camera app can only be accessed when the device is not locked. In addition, when the administrator is viewing the camera's live stream, the video stream that is presented to the administrator is also presented to the user.
Download the 2X MDM app for Android here and sign up for a 2X Mobile Device Management account to control up to 5 devices remotely, from anywhere and for free!
Reference
Android device: http://www.zdnet.com/blog/consumerization/10-byod-mobile-device-management-suites-you-need-to-know/422