2X Remote Application Server is the perfect replacement for Citrix By Giorgio Bonuccelli on | 0
2X Remote Application Server provides simplicity in virtual desktop and application publishing at a fraction of the cost of Citrix.
On February 18th, 2014, Eric Blum, an IT Manager for one of the top 500 companies, conducted a product review of 2X Remote Application Server version 11. The review includes topics such as Administration, VDI Publishing, User Experience, Web Portals, Pricing and Support. Eric pointed out the simplicity of the product console and the ease of use relative to administration, along with the cost effective licensing model, makes 2X Remote Application Server the perfect replacement for Citrix.
Some of the key 2X advantages Eric discovered are as follows:
Easy configuration from centralized console
Using 2X Remote Application Server for VDI publishing
Availability of the free 2X OS
Seamless end-user experience with the 2X Client for RDP / Remote Desktop
Zero-client connection with the HTML5 Gateway
2X Clients available for Windows Desktop & Phone, Apple iOS & OSX,  Linux, Android, Blackberry, and Chrome browser
Direct contact with 2X Support
Cost effective solution
All in all, Eric was very impressed with 2X and concludes that ApplicationServer XG as the perfect Citrix replacement! Click here to read the full review.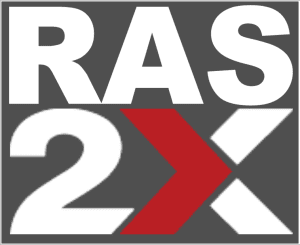 About 2X Remote Application Server
2X Remote Application Server allows the delivery of virtual desktops and applications from a central location, providing continuous availability, resource-based load balancing and complete end-to-end network transparency for administrators. This enables vendor independent virtual desktops & application delivery to users on any device, accessible from anywhere. The results are significant savings on administration and support.
Read more about 2X Remote Application Server
Download 2X Remote Application Server
About 2X Software
2X Software is a global leader in virtual desktop and application delivery, remote access and cloud computing solutions. Thousands of enterprises worldwide trust in the reliability and scalability of 2X products. 2X offers a range of solutions to make every company's shift to cloud computing simple and affordable.