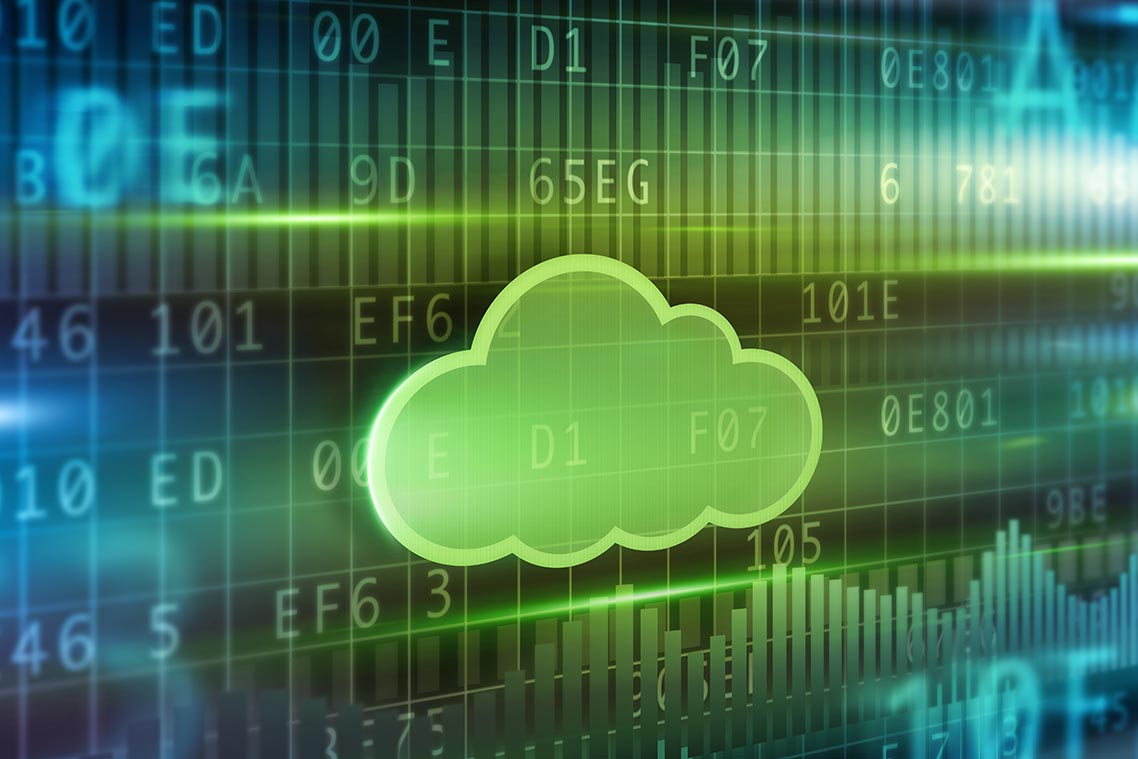 Cloud Computing Environmental Benefits: Be Part of The Solution
Cloud computing has several benefits, such as allowing organizations to efficiently store, protect, and analyze massive volumes of data. Companies can also use cloud-based services to minimize the total cost of ownership (TCO) and increase business agility. However, cloud computing environmental benefits are something that companies may overlook when evaluating the advantages of cloud-based solutions.
Cloud computing can significantly reduce energy consumption, waste, and greenhouse gas (GHG) emissions. According to Microsoft Corporation and WSP Global Inc., cloud computing is 93% more energy-efficient and has 98% lower GHG emissions than on-premises datacenters. This post delves deeper into the four environmental benefits of cloud computing.
1. Reduces Energy Consumption
Energy consumption in on-premises datacenters is increasingly becoming a key concern in organizations as costs continue to surge. Besides a constant power supply for the servers, you need a cooling system to prevent the processors from overheating.
According to Energy Innovation, servers and cooling systems account for nearly 86% of electricity consumption in datacenters, followed by storage drives (11%) and network devices (3%). Also, when the equipment's lifecycles end, you have to dispose of them—adding to the e-waste menace.
Cloud computing can significantly minimize energy consumption. Collaborative research by Berkeley Lab and Northwestern University and funded by Google has found that cloud computing can cut energy consumption by a staggering 87%. The report noted that the saved energy could power Los Angeles for a year. The survey affirmed that organizations could save between 60% and 85% in energy costs when they shift to cloud-based services.
We've witnessed the rise of hyperscale datacenters in the recent past, resulting in lower power usage effectiveness (PUE) scores. New data from Synergy Research Group shows that there are now over 600 hyperscale datacenters worldwide, having nearly doubled since 2015. However, despite their energy efficiencies, hyperscale datacenters are costly investments for small to medium-sized businesses (SMBs).
For example, the Synergy Research Group report shows that that Amazon and Google accounted for more than half of new hyperscale datacenters launched in 2020. Large cloud providers can afford hyperscale facilities because they can consolidate server usage and operate at higher utilization rates than SMBs.
Because SMBs cannot achieve higher utilization rates from hyperscale datacenters, the only option is to use cloud-based services.
2. Cuts Down on Carbon Emissions
Datacenters are typically massive, resource-utilizing, and heat-generating facilities. The International Energy Agency (IEA) study shows that datacenters worldwide consume roughly 200 terawatt-hours (TWh) of electricity. This translates to nearly 1% of the global electricity demand and contributes to 0.3% of the global GHG emissions.
By 2040, datacenters will account for over 14% of the world's GHG emissions. As datacenters operate 24 hours a day, seven days a week, they require enormous amounts of energy to operate and keep the servers cool. Over 40% of the total electricity consumption in datacenters goes towards cooling the servers and IT equipment.
Cloud computing can cut down the rate of carbon emissions by minimizing energy requirements and consumption. It can mitigate GHG emissions by aggregating discrete datacenters into large-scale facilities that efficiently manage energy. Cloud computing can also reduce wasted energy by optimizing the physical environment (think cloud computing facilities in cold climates), cutting the power spent to cool the servers.
A collaborative study by Accenture, Microsoft Corporation, and WSP Global Inc. shows that cloud computing can significantly reduce GHG emissions. The study affirms that large companies can reduce per-user carbon footprint by 30%, while SMBs can lessen per-user carbon by up to 90%.
Similarly, an IDC study reveals that companies that transition to cloud computing between 2021 and 2024 should prevent 629 million metric tons of GHG emissions. And if all the datacenters in use in 2024 were conceived for sustainability, IDC notes that 1.6 billion metric tons of GHG emissions could be saved.
3. Uses Virtualization for Sustainability
Even though cost savings and increased efficiency in business operations are the top drivers of virtualization, they are not the only benefits. Cloud computing uses virtualization to contribute positively to environmental sustainability.
Virtualization allows the organization to create several virtual machines (VMs) and run multiple applications on the same physical server via a hypervisor. As such, high-carbon physical machines get replaced with their virtual equivalents.
For example, an organization could use a single VM rather than a resource-heavy physical server to stream videos. This could help the company to minimize power consumption and the overall carbon footprint. Shifting an on-premises IT infrastructure to the cloud means you use fewer servers, and this type uses less power, potentially having a lower impact on the environment.
By minimizing hardware, cloud computing also reduces wastes emanating from the disposal of obsolete IT equipment (e-waste). Additionally, cloud computing can help organizations go paperless. With cloud-based services such as DocuSign, you no longer have to print documents whenever you want to sign them. You can simply do this with a few clicks.
You also don't need to store the paper documents because cloud-based solutions like Dropbox and Google Drive can help you to store them securely. Going paperless means you reduce the need to store and dispose of paper documents that negatively impact the environment.
Most importantly, virtual desktop infrastructure (VDI) solutions such as Parallels® Remote Application Server (RAS) eliminate employees' needs to travel to their physical offices. This invariably reduces GHG emissions because workers don't use their vehicles.
4. Increases Energy Efficiency and Renewable Resources
The main concept behind cloud computing is that services get shared over a network, which helps optimize the resources' effectiveness. For example, a cloud facility that serves Hawaii users during Hawaii business hours with a specific service (e.g., web server) could relocate the same resources to serve European users during European business hours with a different application.
As such, cloud services operate with enhanced efficiencies when compared to on-premises datacenters. Because of the efficient utilization of IT resources, cloud computing impacts positively on the environment. And as data-intensive technologies such as artificial intelligence (AI) and distributed manufacturing systems surge, cloud computing centers must remain energy efficient.
In this regard, modern datacenters are increasingly using advanced technologies to eliminate wastage at every level of their operations. For example, most of today's datacenters use machine learning to automatically maximize cooling their environments. Besides machine learning, datacenters also deploy smart temperature, lighting, and cooling controls to minimize energy use in their environments.
The technological initiatives employed by cloud providers have resulted in fewer carbon emissions. For example, the findings of a study by 451 Research revealed that the infrastructure of Amazon Web Services (AWS) infrastructure is nearly four times more efficient than on-premises datacenters. According to the survey, over two-thirds of this advantage is attributable to advanced technologies that AWS employs.
Some datacenters also employ renewable energy sources such as geothermal, solar, and wind to minimize their overall carbon footprint. Apple (Maiden, North Carolina), Google (Hamina, Finland), Hewlett-Packard (Wynyard, United Kingdom), Microsoft (Cheyenne, Wyoming), and Facebook (Lulea, Sweden) are prime examples of datacenters using renewable sources of energy.
Parallels RAS: Invested in Giving You Cloud-Computing Environmental Benefits
Parallels has supported the development of virtualization solutions for a long time—allowing businesses and users to access and use corporate resources they need on any endpoint or operating system (OS). Parallels RAS—an all-in-one VDI solution—allows users to access published virtual desktops and applications securely from any device on any platform.
Parallels RAS enables companies to achieve environmental sustainability by:
Allowing them to publish and centrally manage their IT resources. Once the IT administrators publish corporate resources, users can access them on any device. IT administrators can also repurpose old PCs to operate as thin clients. This reduces the need to buy costly on-premises IT components, thus reducing waste and increasing efficiency.
Reducing the need for workers to travel to the office. Enterprises can use Parallels RAS to provision virtual desktops and applications. Parallels RAS delivers virtual desktops and applications to employees' endpoints—whether laptops, tablets, or smartphones—allowing employees to access them from any location. This reduces the need for workers to travel to the physical office, potentially minimizing carbon emissions that would have arisen if they had used their cars.
Providing a multi-cloud-ready environment. Parallels RAS enables organizations to build a flexible IT environment that is multi-cloud ready. Organizations can deploy Parallels RAS in their on-premises, public clouds, or hybrid environments. Shifting to a cloud environment can enable the organization to reduce energy costs significantly, eliminate waste from having to buy heavy-resourceful hardware, and ensure efficient utilization of resources.
Try Parallels RAS today to find out more about its cloud-computing environmental benefits!