Enrol an iPhone or iPad with Mobile Device Manager By Sean Bianco on |

0
If you want to manage your iPhone, iPad or iPod touch devices with Parallels MDM, you must follow the enrolment process to download, install and configure the Parallels Parallels MDM app according to the instructions below.
Note to Parallels MDM Administrators: To manage iPhone, iPad devices, you must first install an Apple Push Certificate. Read Obtaining an Apple Push Certificate for Parallels MDM.
Note to Users: Use Safari as the browser to Enrol your device. This is required for the Parallels Parallels MDM profile installation.
Enrolling an iPhone or iPad with an Parallels
Parallels

MDM Account

1. Point your iPhone or iPad browser (Safari) to the Enrol portal URL: https://mdm.2x.com/Enroll

Note: If connecting to an On Premise Edition Parallels Parallels MDM server, 'mdm.2x.com' must be replaced with the server domain (https://<Server Domain>/enroll)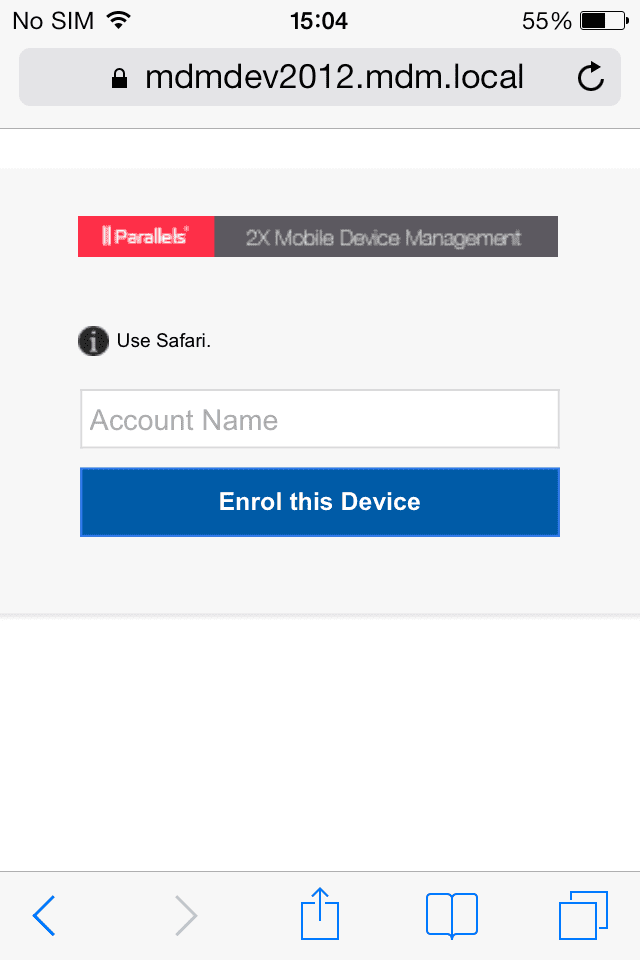 2. Enter the Parallels Parallels MDM account name supplied to you by your Parallels Parallels MDM administrator and tap 'Enrol this Device'.
Alternatively, open the invitation email sent to you by your Parallels Parallels MDM administrator and tap 'Enrol this Device' directly from your iPad or iPhone to skip steps 1 and 2.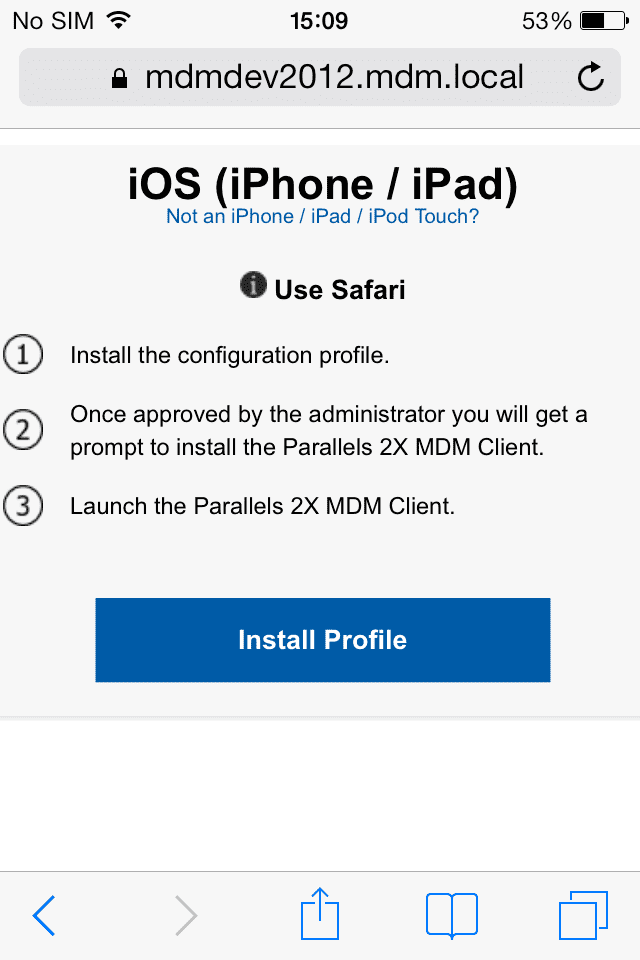 3. Next press the 'Install Profile' button to start the profile installation process.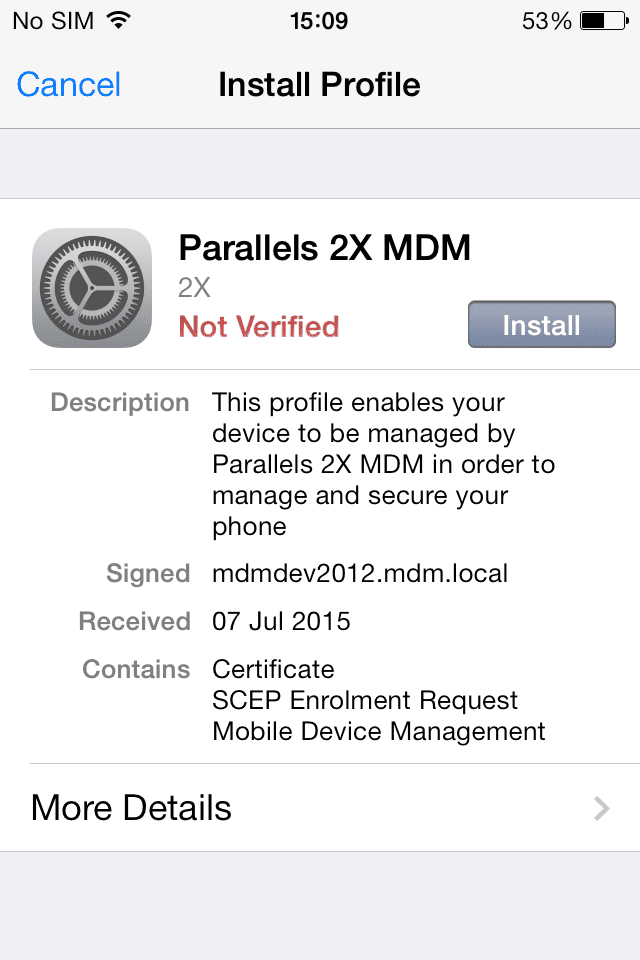 4. You will then be prompted to install the "Parallels Parallels MDM" profile. Press the "Install" button.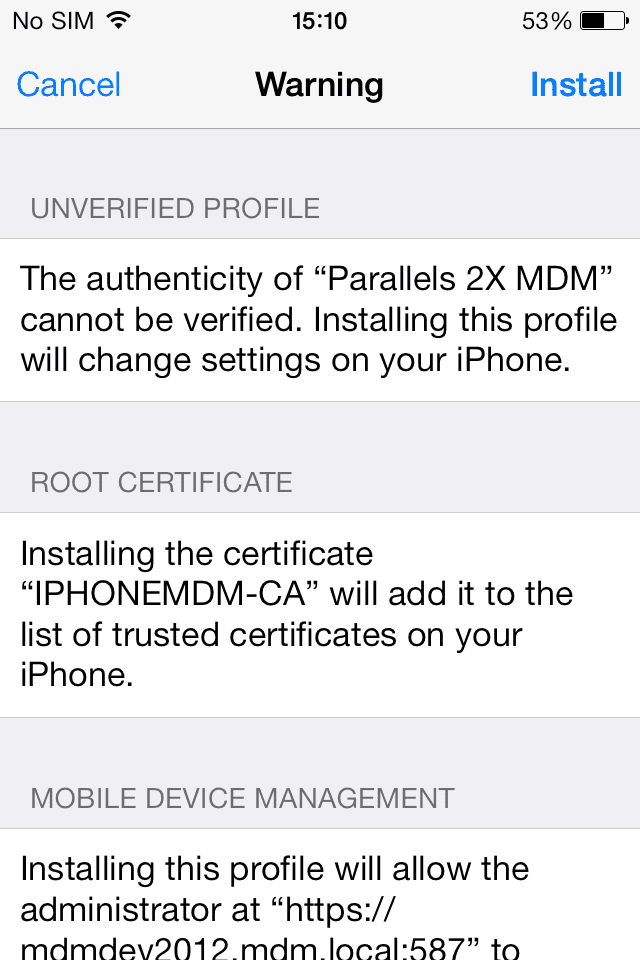 5. A warning dialog shall notify you that you are allowing the administrator at the Parallels Parallels MDM server to remotely manage your iPhone.  Tap 'Install' to confirm.
iOS 6 and below users: you have now successfully enrolled your device. The Parallels Parallels MDM client is NOT supported on iOS 6 and below devices.
Note to Administrator: Click here to review how to approve devices which are waiting for registration approval.
Once approved by the Parallels Parallels MDM administrator, iOS 7 and above users shall be presented with a prompt to install the Parallels Parallels MDM client.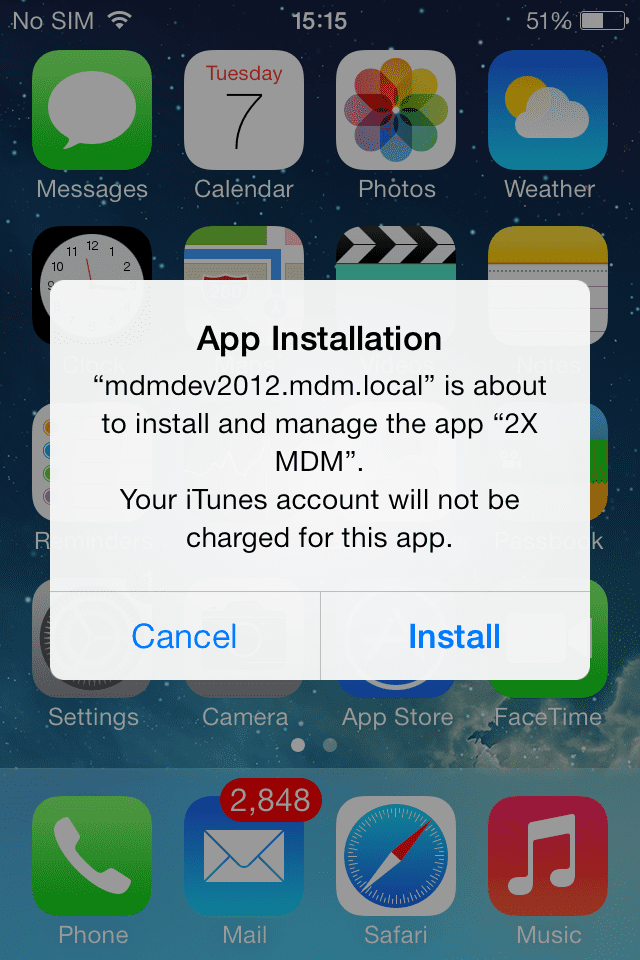 6. Tap 'Install' to start the installation process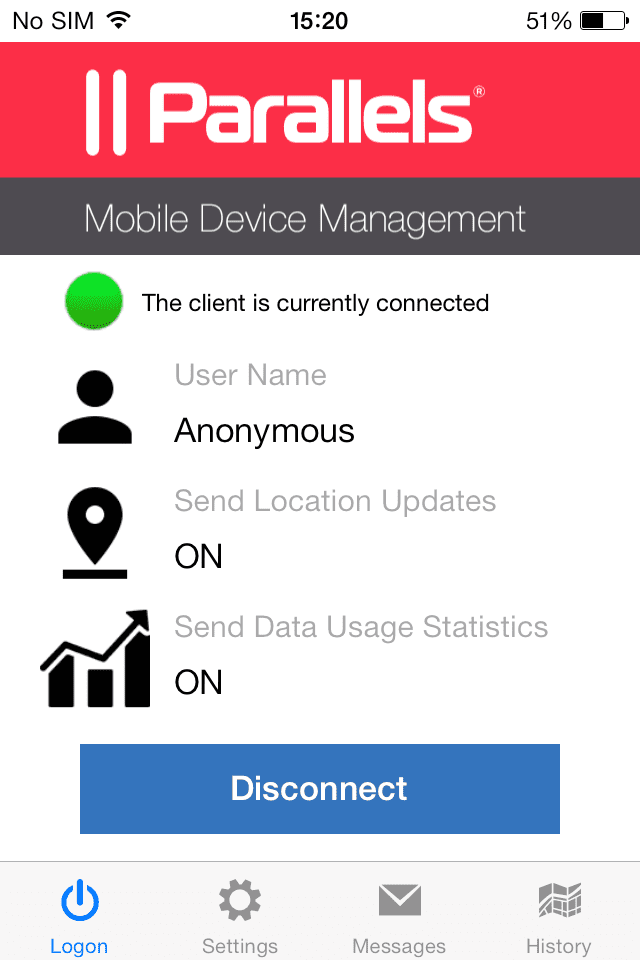 7. Once completed, tap on the Parallels Parallels MDM client icon to run the application.
Congratulations! Your iOS device can now be managed by Parallels Parallels MDM!