How to get notified by Parallels Remote Application Server By Sean Bianco on | 0
Parallels Remote Application Server allows Parallels administrators of to get notified when an important event is executed.
Notifications can be can be generated for any of the below events:
License limit is exceeded automated email.
CPU utilization on Remote Desktop Server is higher than configured threshold.
Memory Utilization is higher than the configured threshold.
Number of sessions is higher than configured threshold
Disconnection and/or re-connections of the

Parallels

Terminal Server Agent
Additionally, configure which administrators will receive notifications as follows: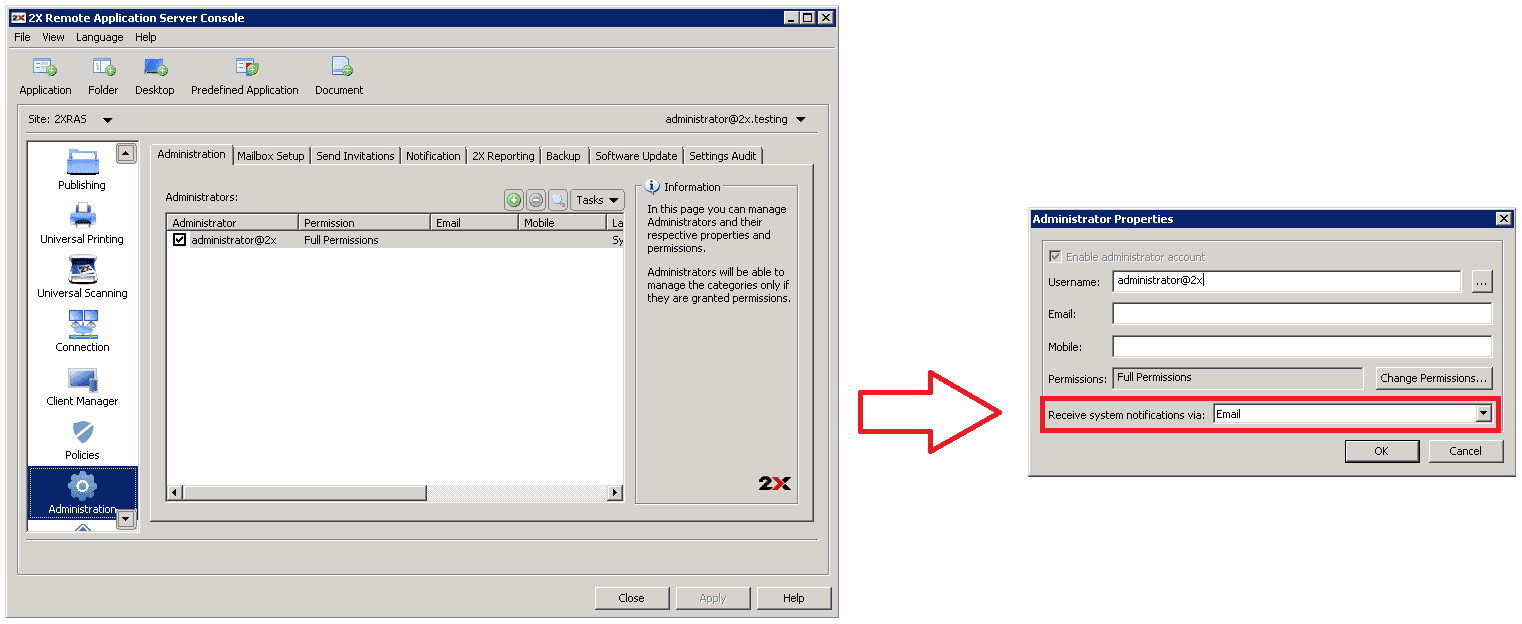 1. Go to the Administration pane
2. Click Administration tab
3. Double click an Administrator
4. From 'Administrator Properties', set the 'Receive system notifications via:' drop-down to 'Email.
5. Click 'OK'
6. Repeat steps 1 to 5 for each administrator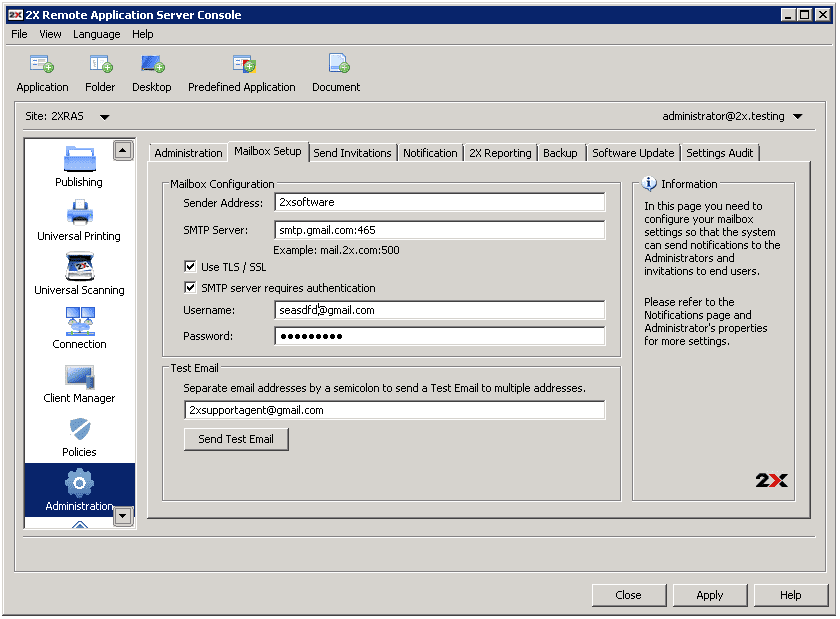 Next, enable automatic notifications, from the Administration pane> Mailbox Setup tab.
The configuration is dependent on the SMTP Server that emails are sent through.
Usually most SMTP servers require the following:
FROM: Email Address
SMTP Server
Credentials to authenticate with the SMTP server
Once configured, click "Send Test Email" to test the configuration.

Subsequently, to enable automatic notifications, go to the Administration pane > Notification tab and choose to enable the desired notifications.