You may occasionally notice from the 'Devices' node of the Mobile Device Manager Portal an iOS device showing up with a red dot status. What does this mean and why would this happen?
This behavior arises when the device user closes the 2X MDM client application or the device itself does not have internet connectivity over ports 587, 5223, 5228, 5229, and 5230 to the 2X MDM server.
Note that if the 2X MDM client has been closed by the user and status shows up as ORANGE, provided that the device has internet access over the previously mentioned ports, the 2X MDM administrator shall still be able to LOCK, UNLOCK, APPLICATION CONTROL and WIPE the device due to the 2X MDM profiles installed during the enroll process.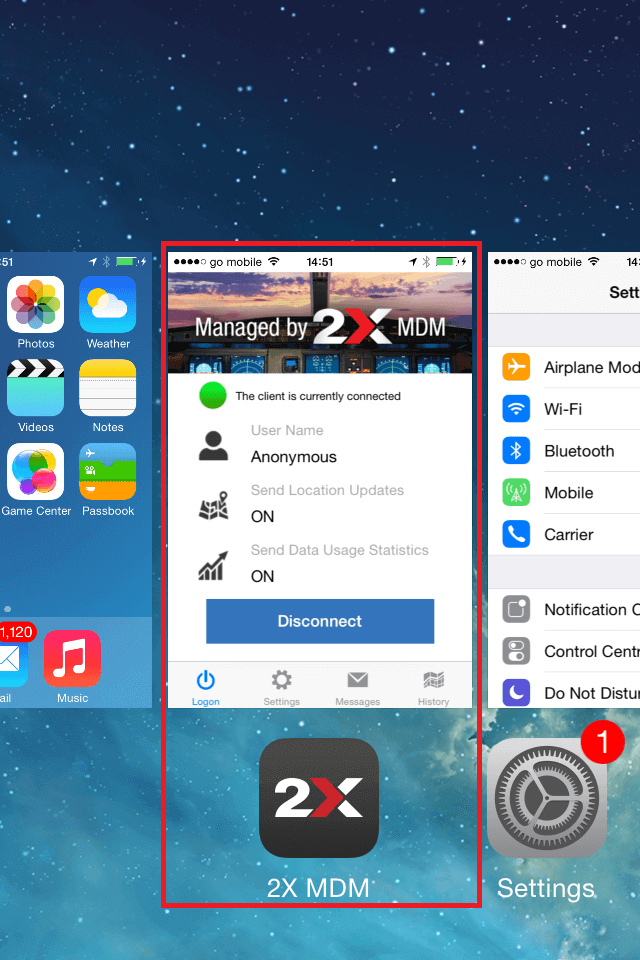 Check if the 2X MDM client app is running on your iOS device by double tapping the home button. Doing this shall bring up the list of currently running applications, one of which should be the '2X MDM…' client app as shown above.