Push WiFi Hotspot Passwords to Your Devices with the New 2X MDM Update By Sean Bianco on |

0
We have just released an update for 2X MDM, version 6.0.331. This update adds more great new features such as being able to push WiFi hotspot passwords to groups or individual connected devices. This feature saves system administrators a lot of time as well as keeps the WiFi password secret as individual users are connected without knowing what it is.
New Features, Fixes and Improvements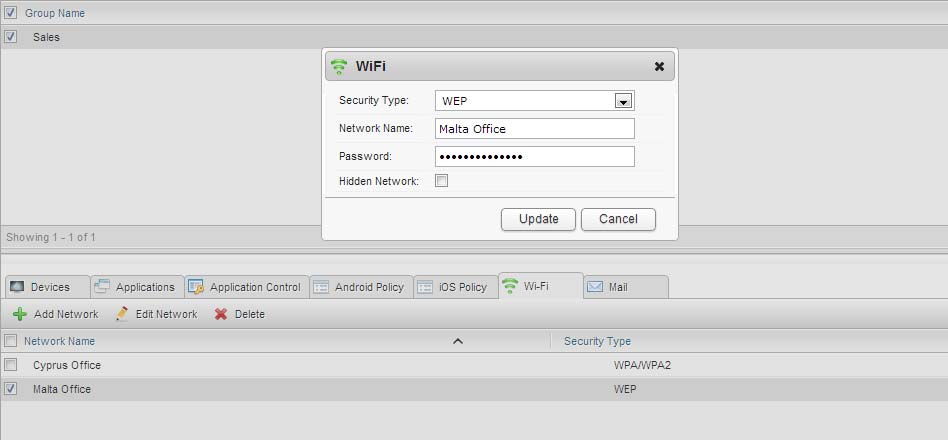 Server
New Features
Administrators can push a WiFi hotspot password to each, or group of, connected devices – once the WiFi hotspot is in range, the devices automatically connect to the hotspot.
Administrators can now configure iPhone email profiles.
Administrators are alerted via email when devices go offline.
If a user uninstalls the iPhone app, the administrator is alerted via email.
Fixes
The addition, edit and deletion of users is now logged.
There were issues when uploaded APK files were parsed (an incorrect application name was displayed).
The application tab for iPhone now automatically forces a refresh every minute.
Improvements
Call history can now be viewed and exported when selecting multiple devices.
Full screen mode support for location history.
Integrated "Info" and "Settings" tabs.
Updated list of telephone country codes.
Unknown numbers are now listed as "unknown" in the call history.
Android
Fixes
Occasional "failed to download file" error during app installation.
Incorrect IMEI was being sent to server (International Mobile Station Equipment Identity, a unique number used to identify mobile phones).
2X MDM Android and iPhone Apps
To take advantage of 2X MDM's features, download the apps here: