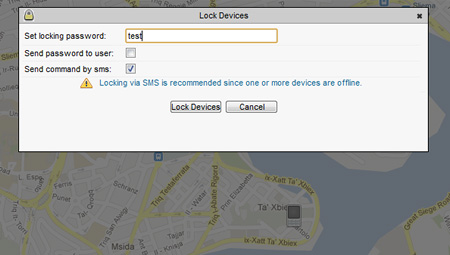 We've often discussed the reasons why mobile phone security is important. With most of us keeping important personal or company information on our phones, we can't afford to lose them. The confidential contact information of clients, our credit card details and our passwords are all at risk of exposure should we clumsily leave our smartphone somewhere, or worse - it gets stolen.
2X MDM has just added a new feature whereby you can remote lock Android devices and change their passwords by simply sending an SMS to your phone. Previously, in order to remote lock Android devices from the 2X MDM online dashboard, the device would have needed to be connected to 3G or WiFi. Now, that isn't the case, giving you even more security.
Remote locking Android phones or tablets by sending an SMS means that the device doesn't even need to be connected to the internet. Let's imagine you lose your Android phone where there is no WiFi signal, or perhaps a thief disabled it before you could act. By being able to send a standard message, your important data could be protected even though the phone is offline.
Don't risk your data falling in to the wrong hands. Keep a secure mobile device by signing up for your free 2X MDM account. Start experiencing the added protection that being able to remotely lock Android devices via SMS brings.