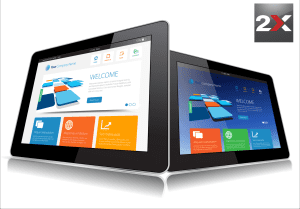 While businesses were initially skeptical about allowing a BYOD environment in corporate networks, the amazing benefits offered by BYOD networks have changed the perspective of IT managers. Today, BYOD (Bring Your own Device) has become unavoidable for businesses of all sizes. The use of smartphones in corporate networks is not limited to browsing or to accessing a resource. With remote tablet printing becoming a reality, smartphones have now become complete workstations.
The virtualization revolution has removed device-specific limitations. Using application virtualization technology, you can seamlessly deliver business apps to any device, regardless of its OS, model and make. For instance, MS Office Suite can run on Chromebook or iPhone. However, printing documents from a tablet or a smartphone in a virtual network is a complex task. Although there are certain printing redirection applications like Apple AirPrint for iPhones, the complexity in redirecting printing from the remote server makes it difficult to use.
Thanks to 2X Remote Application Server (2X RAS), IT managers can now enjoy an easy and fast solution to the tablet printing issue.
Tablet Printing with 2X RAS
2X Software uses 'Printing Redirection', a technology that enables use of a local printer while working on remote desktops or virtual applications. 2X calls this 'Universal Printing', as it allows you to use the local printer from your tablet, smartphone, iPad, thin client, Windows phone or Android device.
The complexity in configuring the printing redirection feature is eliminated as the 2X Universal Printing feature is auto-configured. You do not have to install printer drivers on the server. Configuring this tablet printing feature on Windows server is pretty easy. Any changes made to the local printer do not affect the printing ability of the remote device or the server. As files transferred on the network are smaller in size, performance is greatly improved. Moreover, this ability can be extended to scanning as well.
With 2X RAS, tablets are now complete workstations.
Tablet Printing References
Tablet Printing – Bring Your Own Device | Wikipedia.org
http://en.wikipedia.org/wiki/Bring_your_own_device
Tablet Printing – How to Print from an iPad or Android Tablet | TabletPC Review
http://www.tabletpcreview.com/howto/how-to-print-from-an-ipad-or-android-tablet/
Tablet Printing – Chromebooks | Google.com
https://www.google.com/chrome/devices/chromebooks.html
Tablet Printing – About AirPrint | Apple.com
http://support.apple.com/kb/ht4356
Tablet Printing – Managing 2X Universal Printing Servers | 2X.com
http://www.2x.com/support/ras-documentation/manual/printing-servers/