Using Group Policy to Distribute the 2X Client to Domain Environment Users By Giorgio Bonuccelli on | 0
Here we describe how to distribute the 2X Client through a GPO (Group Policy Object) to users in a domain environment. The steps for this process are as follows: 1.) Open Active Directory by choosing Start, then Administrative Tools and Active Directory Users and Computers.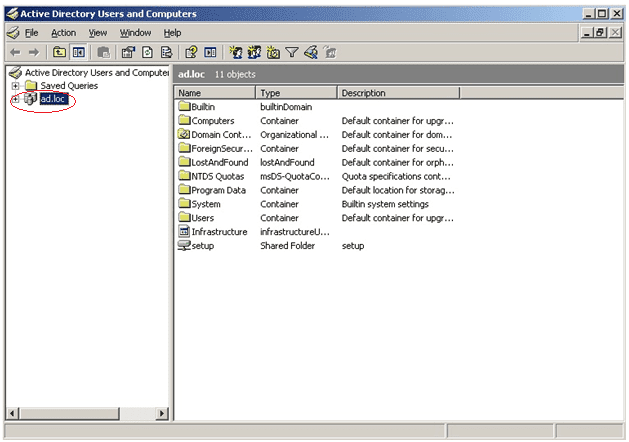 2.) Right-click on the domain name, and select Properties.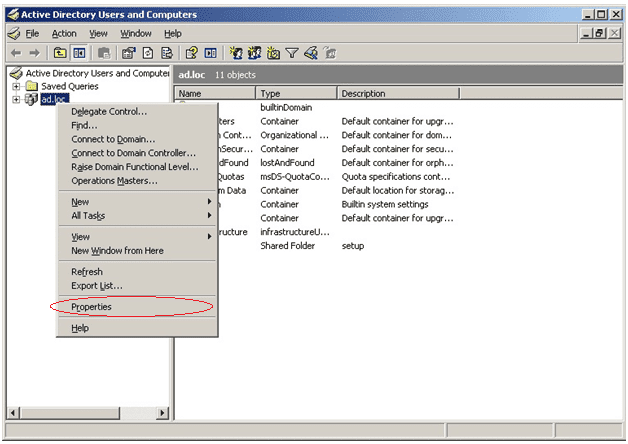 3.) Click the Group Policy tab, select New and type the name of the new policy added (Ex: "2X Client").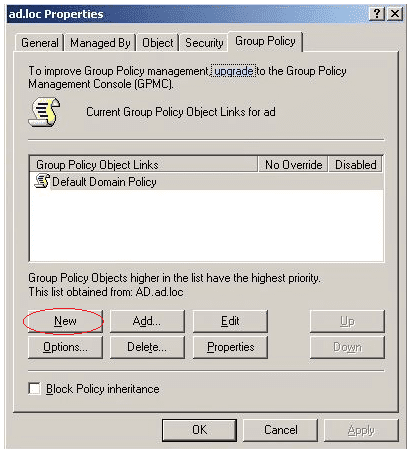 4.) Click Properties, choose the Security tab to select/add the users/groups to which you would like the policy applied, click Apply and click OK.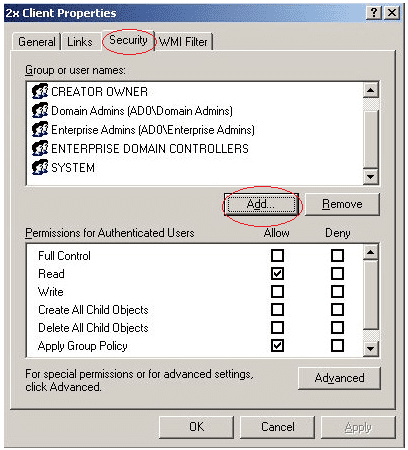 5.) Click Edit.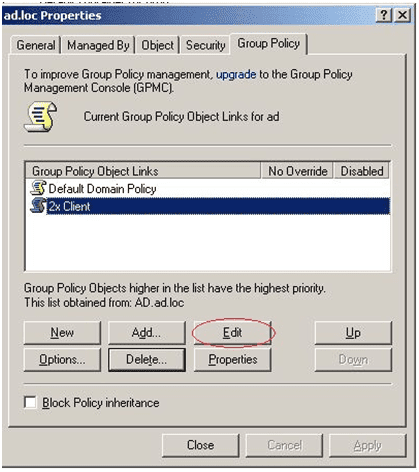 6.) At this point, the Group Policy Object Editor should appear; choose User Configuration then Software Settings.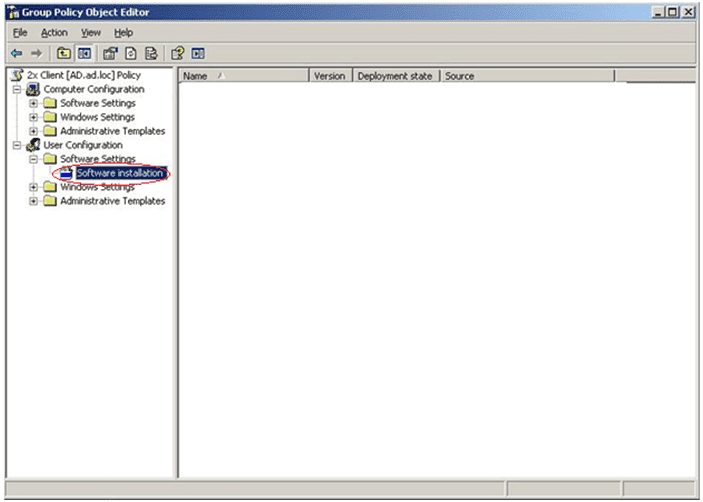 7.) Choose Software Installation, then New and Package to type the full Universal Naming Convention (UNC) path of the installer package desired (Ex:servernamesharedfolder2XClient.msi). Also be sure that users have access rights to the shared folder.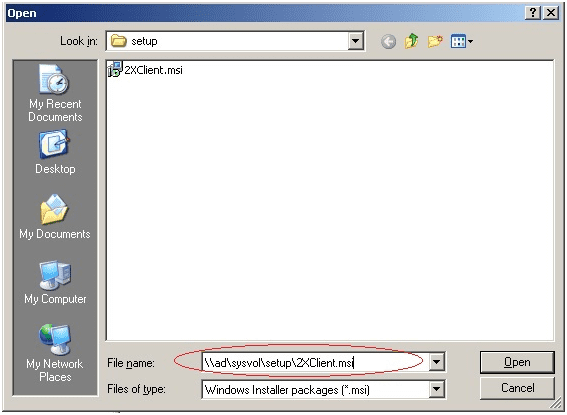 Note: You can change the Default Client Settings when installing the 2X Client v. 8.1 by exporting a "2XSettings.2xc" file from a client to the same folder where the .msi file is being deployed. In the sysvol folder, you should now have the following: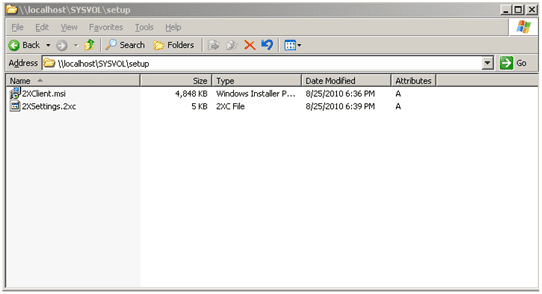 8.) When the following deployment menu appears, select Assigned, then OK.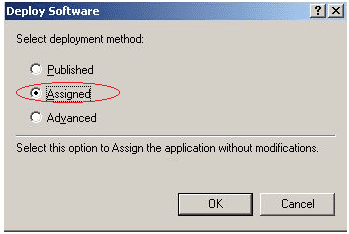 9.) Right-click on the 2X Client and choose Properties.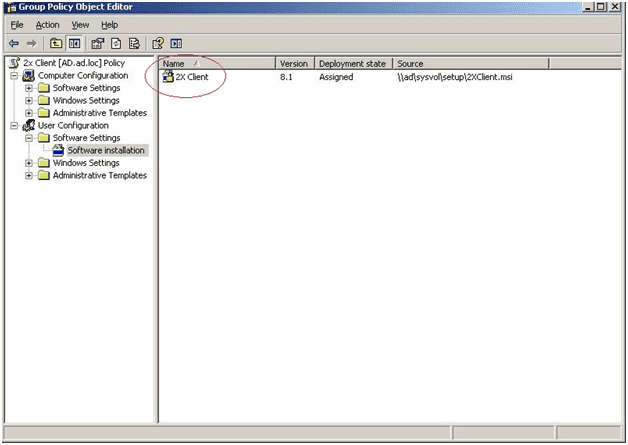 10.) Click on the Deployment tab, check "Install this application at logon" and click Apply.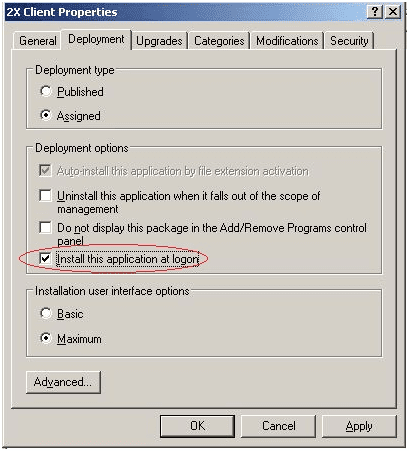 11.) The 2X Client should begin installation upon the user's next logon.

Reference : How to use Group Policy to Remotely Install Software in Windows Server 2003 and in Windows Server 2008  *Applies to Windows Server 2003 and 2008