VSK Insurance House Chooses Parallels – Remote access to company resources By Giorgio Bonuccelli on | 0
Parallels Case Study – VSK Insurance House
"The implementation of Parallels Remote Application Server has allowed us to decrease/distribute workload on our servers, which resulted in an overall improvement. Moreover, the service is easy to manage and 100% reliable." Alexay Efimov – Head of IT department
VSK Insurance House Chooses Parallels – Remote access to company resources
VSK Insurance House in St. Petersburg uses Parallels Remote Application Server to provide remote access to company resources, while effectively and efficiently distributing network load on servers, delivering increased efficiency and higher level of service.
Company Overview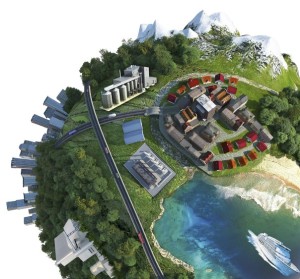 VSK Insurance House is one of the largest insurance providers in Russia, delivering reliable insurance services to 9 million individuals and partnering with 12500 companies for the last 20 years. The affiliate list comprises 450 banks, 2000 tour operators, 1100 automotive dealers and 120 leasing companies.
The company offers over 100 insurance service types. With a powerful network of 700 branch offices and subdivisions across Russia, VSK Insurance House has the advantage of being able to efficiently follow up insurance agreements across Russia. The company believes in providing the best service for each customer while maintaining mutually beneficial relations with partners. The company has twice received awards from the President of Russia for its high level of performance in the Russian insurance market.
The Challenge
As  operates 700 branch offices that cater to a wide range of customers and affiliates across Russia, the company was looking for highly reliable and agile network solutions to provide remote access to company resources. Each branch hosts a significant number of employees. At the St. Petersburg branch, 200 concurrent users log into the terminal farm to access company resources, so a cost-effective load balancing factor was a key requirement.
The Solution
As its parent company was already using Parallels products and was satisfied with their performance, VSK St. Petersburg opted for Parallels Remote Application Server. The software was installed on a terminal farm that consisted of 8 Enterprise 32-bit servers running Windows Server 2003 and 3 brokers based on 32-bit Windows Server 2008 edition with ESX (i) 3.5-5.1 and Microsoft Hyper-V 2012.1C solutions also installed on these servers.
By using Parallels Remote Application Server, the company was able to provide remote access to its resources — customized for users while delivering 100% uptime and reliable performance. Users were able to access the system from anywhere with mobile devices or company notebooks, improving the overall revenues of the company.
Key Benefits
Upon deploying Parallels Remote Application Server, VSK quickly realized that the product is reliable and easy to manage. Due to the efficient distribution of network load across the terminal farm, VSK was able to remotely and concurrently provide company resources to users. Furthermore, Parallels Remote Application Server works in harmony with Microsoft remote services. Last but not least, everything worked well from the beginning and there was no problem at all: not a single call was made to technical support.
About VSK Insurance House

VSK is an insurance and finance company ranking among the top 5 insurance companies in Russia. The company offers 100+ insurance service types and operates 700+ branches, catering to a diversified clientele. With its higher level of performance and reliable support, VSK has received recognition from market experts and professional associations. The company has also received awards from the President of Russia for its excellent performance in the insurance segment. For more information, visit http://www.vsk.ru.
About Parallels
Parallels is a global leader in virtual desktop, application delivery and mobile device management solutions. Thousands of organisations worldwide trust in the reliability and scalability of Parallels products. Parallels offers a range of solutions to make every organisation's shift to cloud computing simple and affordable.The company's product line includes the award-winning Parallels Remote Application Server (Parallels RAS), providing platform-independent virtual desktop, application delivery and integrated thin client management from a single software package to any modern operating system, as well as to mobile devices including smartphones and tablets.Parallels Mobile Device Manager (Parallels  MDM) offers a complementary (or stand-alone) solution that enables Parallels Software's customers to monitor and manage corporate and employee-owned mobile devices. With Parallels MDM, customers will be able to track their devices and remotely lock or delete data if a device is lost or stolen. In addition, organisations will be able to monitor mobile devices for malware and remove inappropriate apps. For additional information, visit www.2x.com or contact Giorgio Bonuccelli by email (Giorgio.Bonuccelli@2x.com) or phone (+356 2258 3800).