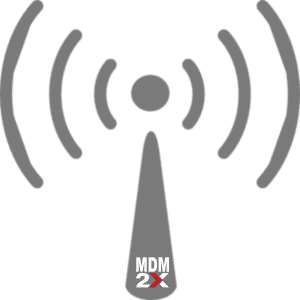 Billions of devices and millions of apps are driving the growth of a new generation of wireless networks that are mobile, open and with high capacity. Enterprises and organizations such as those in education, hospitality and healthcare are at the forefront in experiencing this change.
More and more businesses are providing mobile devices to their employees or allowing them to bring their own devices to work. Each device is connected to one or more Wi-Fi networks within the organization, and is used by employees to access sensitive corporate data. Businesses can now deliver enterprise applications through Wi-Fi networks. In this scenario, it is important for businesses to securely manage corporate networks.
The Challenges of Wi-Fi Network Management
Securing a Wi-Fi network is always a challenge. When an employee is terminated, he might not provide his phone to an IT administrator so that Wi-Fi configuration settings can be erased from the device. In other cases, employees knowingly or unknowingly disclose Wi-Fi passwords to other people. When this information is misused, corporate data are at risk.
Changing Wi-Fi network passwords is a tedious task. When you change the Wi-Fi network password, you also have to change the password on multiple devices. Even for a small business with just 100 employees, it is time-consuming to change passwords on all devices. This becomes more complicated if a device is configured to access multiple Wi-Fi networks.
The solution is to implement powerful Mobile Device Management (MDM) software. 2X MDM effectively addresses this challenge.
2X MDM for Wi-Fi Network Security
2X MDM enables you to remotely monitor and manage the Wi-Fi configuration on all devices from a single dashboard. When an employee leaves the company, you can simply log in to the 2X MDM portal and remotely clear the Wi-Fi configuration from his device using the 2X MDM dashboard.
2X MDM also allows you to group users by department, designation or location, so that you can provide Wi-Fi access based on a group policy.
With 2X MDM, changing Wi-Fi passwords on multiple devices is a cakewalk. Using the 2X MDM group policies node, you can instantly change Wi-Fi passwords on multiple devices with a few clicks. Without revealing the password to users, you can securely push the network configuration to each device.
2X MDM helps you monitor and manage all your Wi-Fi devices effectively and easily.
Wi-Fi Network References
Wi-Fi network: 340 million Public WiFi Hotspots by 2018, 'Wi-Fi First' Trend Emerging | policychargingcontrol.com
http://www.policychargingcontrol.com/technology-and-solution-trends/2930-340-million-public-wifi-hotspots-by-2018-wi-fi-first-trend-emerging
Wi-Fi network: Bring your own device | wikipedia.org
http://en.wikipedia.org/wiki/Bring_your_own_device
Wi-Fi network: Wi-Fi for your customers: The toughest challenge of the decade | bain.com
http://www.bain.com/publications/articles/wi-fi-for-your-customers-the-toughest-challenge-of-the-decade.aspx
Wi-Fi network: How to Change Your Wi-Fi Network's Password | netsecurity.about.com
http://netsecurity.about.com/od/secureyourwifinetwork/a/How-To-Change-Your-Wifi-Network-Password.htm
Wi-Fi network: Security | wi-fi.org