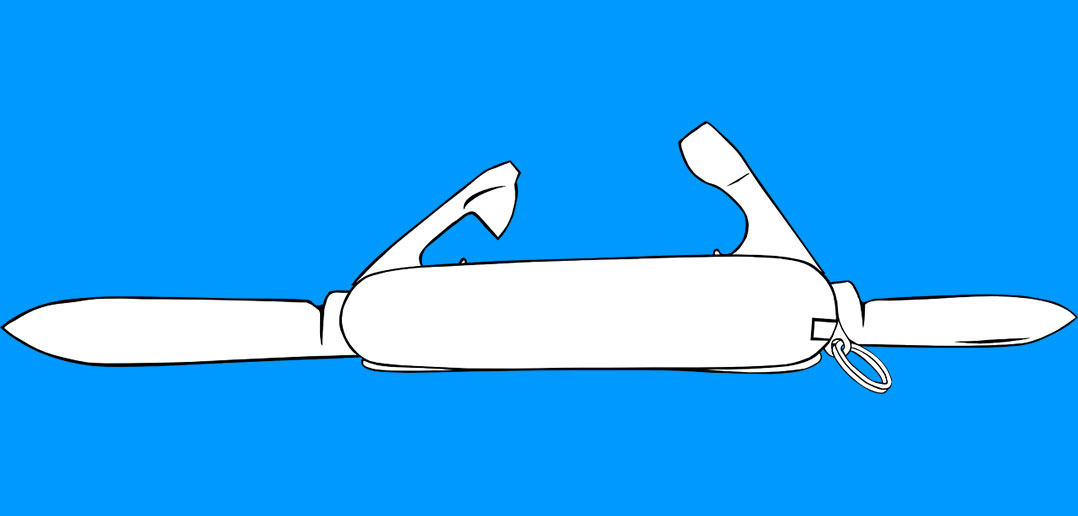 Case Study: Parallels Desktop is Like a Swiss Army Knife
---
"With Parallels Desktop, we found a solution which offers the perfect combination of high performance, ease of use, and reliability at a very attractive price." ~ Roman Rabitsch, founder and CEO of Angelbird
---
Angelbird Technologies sought a solution to minimize equipment. Their developers, graphics team, and web designers were all looking for, and would benefit from an all-in-one solution. Parallels Desktop for Mac Pro Edition offered the perfect combination of high performance, ease of use, and reliability at a very attractive price.
Key Results
Benefits for developers and designers

Combination of high performance, ease of use, and reliability at a very attractive price

Testing of HTML display on browsers on other operating systems

Faster production process

Protection against loss of data

Availability of the latest drivers and updates

Competent and unlimited customer support around the clock
About Angelbird Technologies
Angelbird Technologies GmbH is a provider of high-quality solid state drives (SSDs) for the professional video, photography, and audio market. The company, which was founded by Roman Rabitsch in 2011 and is based in the town of Lustenau in the Vorarlberg region of Austria, distributes its products around the world through a comprehensive network of sales partners and distributors. The young ten-member team behind development, design, and production ensures the highest standards under the label "Made in Austria." Angelbird products are certified for all leading systems and have been the recipient of multiple awards. With the 2012 introduction of SSD2go, the fastest mobile drive in the world, Angelbird set a new standard which is still unequaled today.
Initial Situation
Apple has long held a key role in relation to video, audio, and photo applications. Many creative professionals and studios swear by their iMac, MacBook, and Mac Pro devices when it comes to the production of high-quality audiovisual content. With optimum performance required from all system components, ultra-fast SSDs have now long taken the place of trusty old hard drives. However, for an SSD to achieve optimum performance, the operating system must be able to communicate directly with the SSD via the TRIM command set. Unlike SSD drives from other manufacturers, Angelbird products offer native TRIM support, and this unique selling point is a significant part of the company's success. With their premium aluminum casing, Angelbird SSDs are the first choice for more than just Mac. With fully tailored drivers for Windows and Linux in all common versions, installation and operation in other operating system environments is a similarly positive experience.
To ensure that the drivers are developed, tested, and certified as efficiently as possible, Angelbird sought a solution which would minimize the necessary equipment. Developers would then be able to run all OS versions on the approximately 20 Mac devices available in the company. However, an all-in-one solution of this kind was required for more than just the development team. The same issue was relevant for the graphics team, which uses CorelDRAW to design the laser engraving on the SSD aluminum cases, and in the back office, where Windows versions of MS Office are required. Finally, Angelbird's web designers also wanted an elegant and simple way to test the ability to display fonts in all leading browsers on various operating systems.
The Solution
Roman Rabitsch, founder and CEO of Angelbird, considered a number of alternatives to solve the problem. The free Apple tool Boot Camp, which enables Microsoft Windows installation on a Mac, was quickly rejected as an option, as switching operating systems involves a time-consuming reboot of the computer.
Boot Camp also does not address the Linux world. Another freely available tool, Virtual Box, was also unable to meet the requirements, as it proved too slow and unstable in operation. Following a thorough evaluation of professional virtualization solutions, Rabitsch finally opted for Parallels Desktop for Mac for a number of reasons. "Free tools have a certain economic benefit, of course, but this quickly peters out if performance suffers as a result. With Parallels Desktop for Mac, including unlimited licenses in the Pro Edition, we found a solution which offers the perfect combination of high performance, ease of use, and reliability at a very attractive price. We can switch between different operating systems at the click of a mouse, and full versions of essential Windows or Linux applications are available with no loss of performance. With 64 GB of virtual RAM and 16 virtual CPUs, available thanks to the Pro Edition of Parallels Desktop, performance bottlenecks are not an issue. For the development and testing of our SSD drivers, the Parallels solution is like a Swiss Army Knife. Being able to perform the necessary adaptations for all operating systems on a single machine is a productivity boost for our developers which has become indispensable in their daily work."
The Results
With the installation of 10 Parallels Desktop licenses in total, it is not just the development team that enjoys the benefits of the virtualization solution. Angelbird designers, who work on the design and updating of the company homepage using Adobe programs for Mac and who need to ensure that the HTML content is optimally displayed in browsers on other operating systems, also swear by the efficiency of Parallels Desktop. With everything now available on trusted Mac machines, it is no longer necessary to switch to a Windows PC to access various Office applications or CorelDRAW, which makes the production process considerably faster.
Rabitsch also highlights further benefits of the Parallels solution: "Because Parallels Desktop enables us to easily generate complete images of a virtual machine and save these as exact clones, we know that we can immediately return to working productively in the case of a loss of data. I am also very happy that we can be sure that we always receive the latest drivers and updates with Parallels. And in the event that we ever need to reach out to Parallels support, we can count on the fact that our issues will be resolved by a skilled member of staff. As we are using the new Pro Edition of Parallels Desktop, support is unlimited and is available around the clock by telephone and email. I would certainly recommend Parallels Desktop without reservation."