How to Turn Off Notifications on a Mac
---
With macOS®, app notifications became an integral part of our lives. We get notified about upcoming events, scheduled meetings, emails, Facebook messages, birthdays, and websites we accidentally subscribed to.
Don't get me wrong, notifications are extremely useful and help optimize workflow.
But what if sometimes we need quiet time to focus on important tasks, avoid distractions, give a presentation, or even sleep?
How to turn off all the Mac® notifications?
I'll cover the steps needed to stop getting app notifications in macOS, either all at once or one by one.
1. Pause Notifications from Notification Center

To quickly stop receiving notifications until midnight, do the following:
Click on the Notification Center icon in the menu bar.
Swipe down until you see the Do Not Disturb label.
Switch on Do Not Disturb mode.
Alternatively, hold down the Option key while you click the Notification Center icon.
When Do Not Disturb is on, the Notification Center icon on the right is dimmed. During that time, all the notifications arrive silently in Notification Center until midnight or the scheduled time.
2. Enable Do Not Disturb for Your Preferred Amount of Time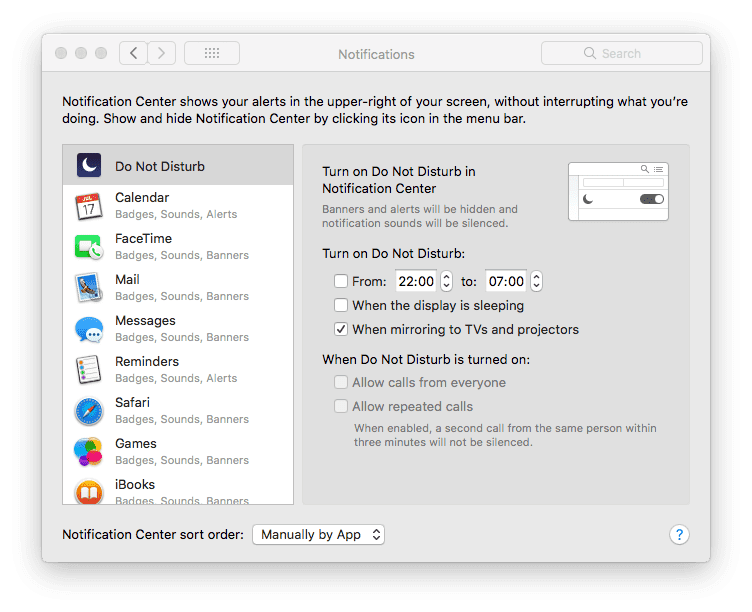 Mac users can specify when they don't want to be disturbed—as well as set how apps show notifications—with Notifications System Preferences.
To turn off notifications for your preferred time, do the following:
From the Apple Menu in the top left corner, open System Preferences.
Select Notifications.
Stop notifications during the specific time range, when the display is sleeping, or when you're mirroring the screen.
3. Using Parallels Toolbox for Mac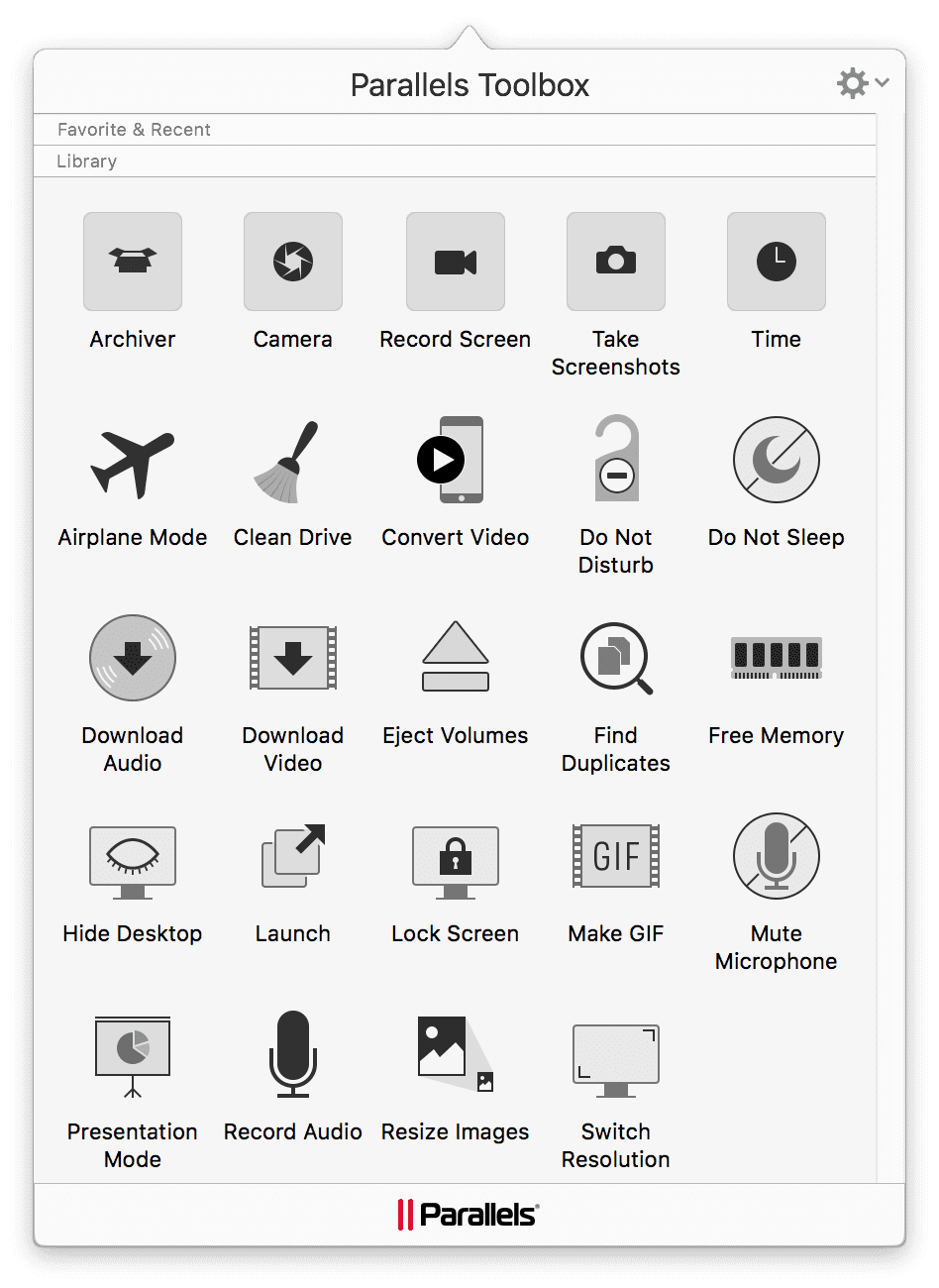 The magic of Parallels® Toolbox for Mac is that you don't have to do anything. When displays are connected, the program automatically detects Presentation mode and turns itself on to disable all distractions. Additionally, you can always turn on Do Not Disturb mode with just one click to avoid any distractions and focus on tasks.
Parallels Toolbox is a great tool for presenters and any Mac user, as it combines over 30 tools in one application to optimize your Mac and increase productivity.
4. Disable Safari Notifications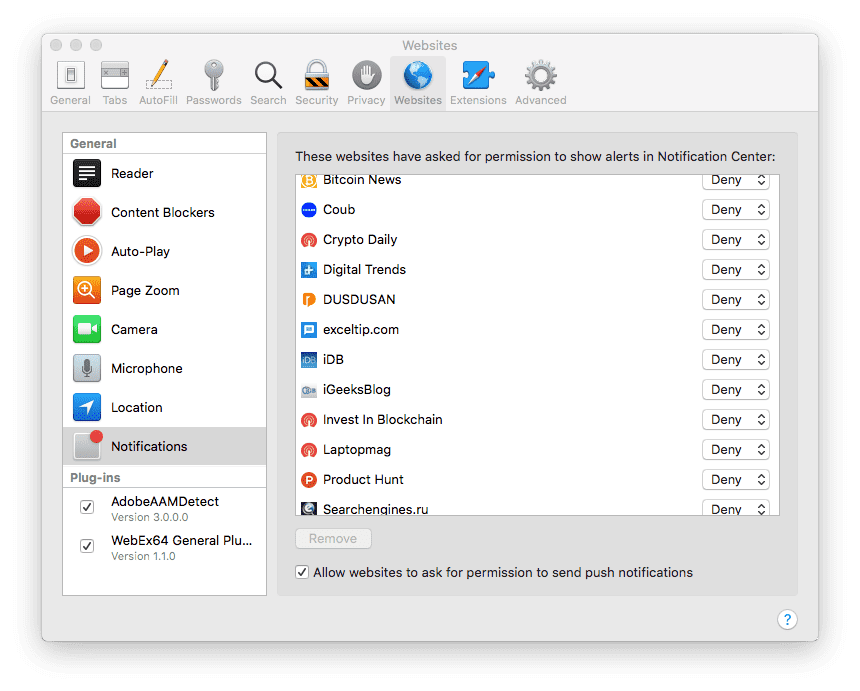 Push-up notifications in Safari are a relatively new feature, but more and more websites are offering them. Usually, a user voluntarily subscribes to a website's notifications from a pop-up window. Sometimes, however, it happens accidentally.
To disable unwanted notifications from a website, do the following:
Open Safari and click Safari -> Preferences in the top menu bar.
Open the Websites tab.
Select Notifications on the left-side menu.
Choose which website notifications you want to disable.
5. Turn Off Updates Notifications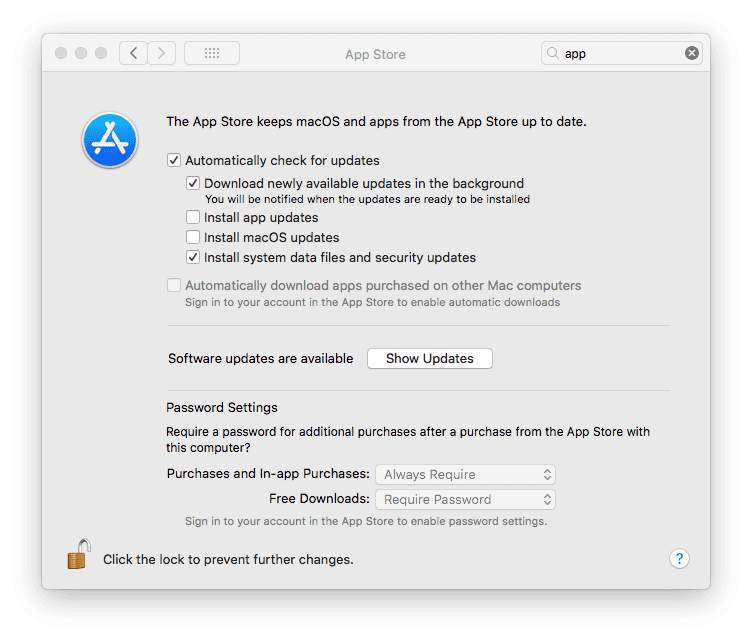 The App Store in macOS pushes update notifications for installed apps whenever they become available. To turn them off, you can now simply do the following:
Click on the Apple menu in the top bar.
Open System Preferences.
Find the App Store.
Turn off the "Automatically check for updates" option.
That covers all the steps for turning off notifications on your Mac. Make sure to turn them on again when you're done with your project so you don't miss any important notifications!