Yes, you can run macOS Monterey in a VM in Parallels Desktop
---
One of the first things I do when an OS that I am interested in releases a new beta version is to install it in a virtual machine (VM) in Parallels® Desktop for Mac. By definition, beta releases are unfinished operating systems, and they can contain significant bugs. In a VM you are isolated from any serious issues in the OS.  
If it crashes, it's OK. If it erases your documents folder, it's OK. The effects of such issues are limited to the VM. Your physical computer – in my case a Mac – is not adversely affected.
So, as I promised in my blog post about WWDC 2021 , I installed the macOS Monterey beta in a VM in Parallels Desktop 16.5. I was successful, as you can see in Figure 1, and in this blog post I will tell you all of the details.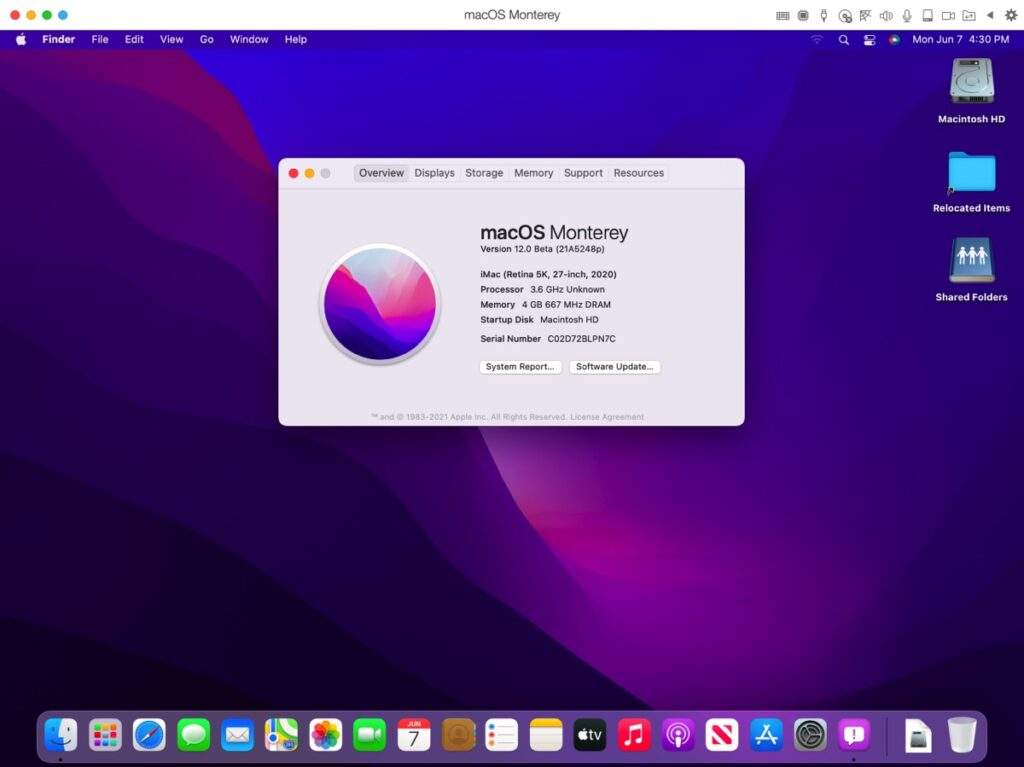 There are three ways to create a VM for a macOS:
Use the "Install macOS (name) app" directly in the creation of a new VM.
Use the macOS Recovery Partition to create a new VM.
Upgrade an existing macOS VM using the "Install macOS (name) app" for the new macOS version.
At Parallels, it is our goal to have all three of these installation methods working for the customer release of macOS Monterey later this year. However, in my experience with brand new macOS beta releases, method #3 has the highest chance of success, so this is what I did.
I started with a macOS Big Sur VM, and inside that VM, I downloaded the "Install macOS Monterey app" that was released on the first day of WWDC 2021, and then ran that app to upgrade Big Sur to Monterey.
Video 1 shows the entire process including the download of the 11.78 GB "Install macOS Monterey app", the entire process took about 7 hours. I have edited the video down to 2.5 minutes by removing the "boring" parts and speeding up other parts.
The resulting macOS Monterey VM is about 28 GB in size, and figures 2 and 3 show other aspects of macOS Monterey in the VM.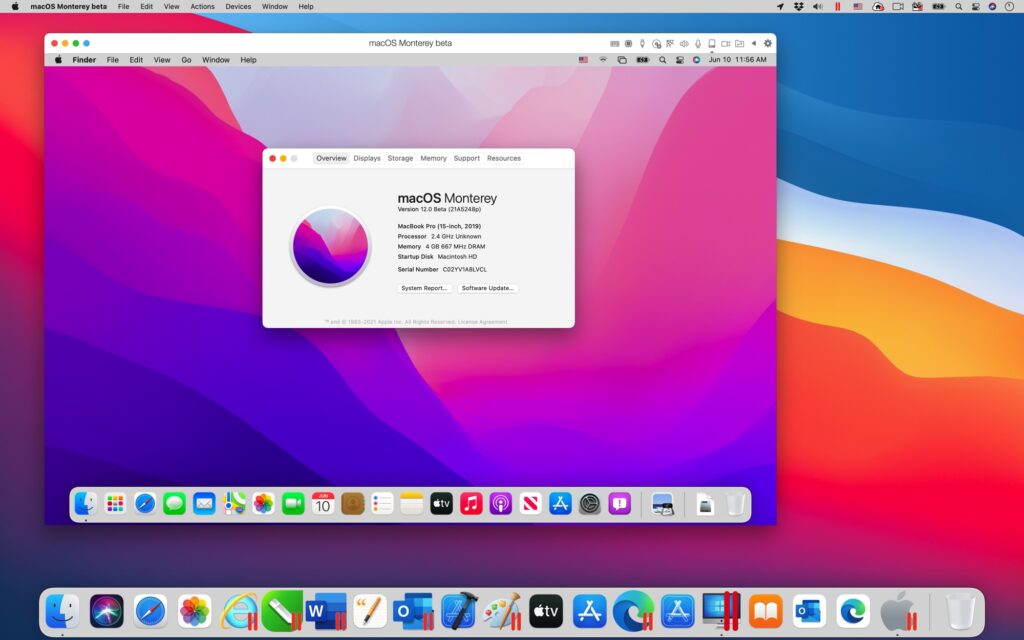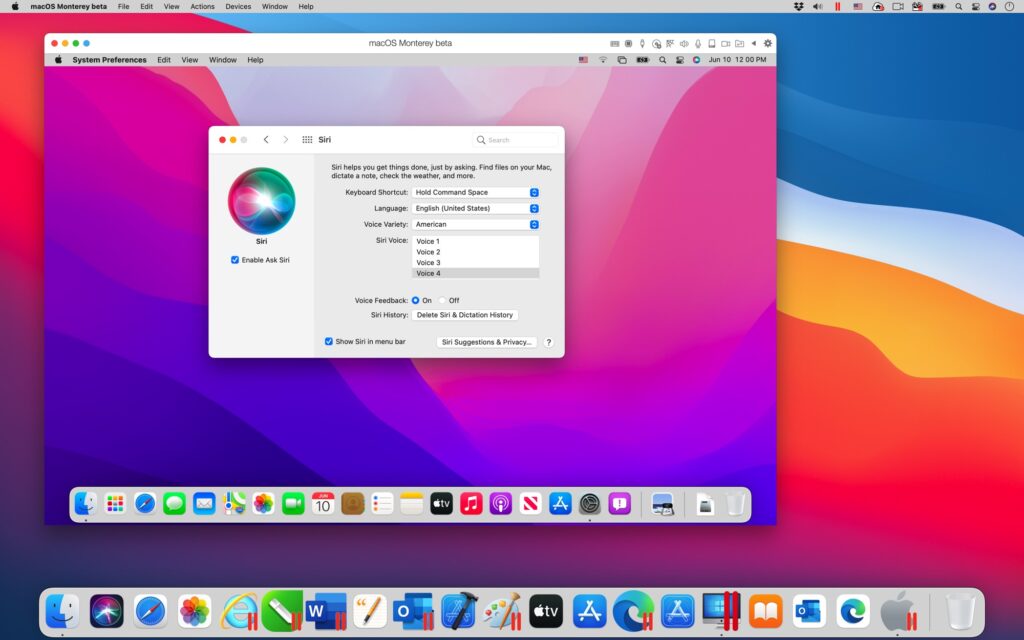 Have you tried macOS Monterey in a VM yet? Let us know about your experience on Facebook or Twitter.