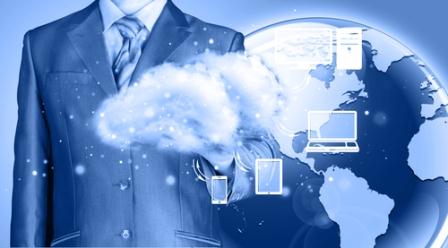 Hosted Desktop Reseller Business Alert: Offer the Best Virtual Workspace
The office workspace is transforming rapidly from a location-based workspace to a location-independent entity. As a result, modern workspace now accommodates a plethora of technologies for better business management. While serviced office leasing is currently doing well, it could face stiff competition from third-party virtual office providers such as coffee shops, hotels, and airports. According to Global Workplace Analytics, 6.1 million people in the US are working remotely. The growing virtual office space trend presents an excellent opportunity for hosted desktop resellers to tap into new markets and revenues.

What Does a Virtual Office Space Offer?
Virtual offices provide employees with the luxury of working from home or any other location; work is not limited to their office desks. Moreover, they enable workers to use their devices to access company resources. Happy employees work more productively. For businesses, virtual offices provide the flexibility to host resources and publish them to any device centrally. They eliminate the expensive capital expenditure required to start an office. Because a talented pool of technicians can be hired around the globe, the virtual office environment is always updated with new technologies. Improved productivity and optimized resources result in increased revenues. Hosted desktop resellers that quickly tap this segment can cement their places in this business.
Challenges Faced By a Hosted Desktop Reseller
While virtual office space is a cost-effective solution for businesses, there are other expenses involved in setting up a virtual desktop infrastructure delivery solution. The VDI desktop delivery solutions available on the market are expensive. Secondly, virtual offices should be perfectly integrated with the existing system such that proper collaboration is established between everyone interacting with the business. Thirdly, remote offices demand higher security as employees use different devices to access company resources.
As a hosted desktop reseller, you have to offer a reliable solution that can enable organizations to monitor all users with ease, provide an increased level of security, and be easy to use. Branded virtualization solutions such as VMware and Citrix are quite expensive. Secondly, installation and deployment involve complicated procedures and demand technical expertise. Not many businesses can afford this cost and technical knowledge. This is where Parallels Remote Application Server (RAS) has the edge over its competitors.
Why Parallels RAS is the Right Choice for Hosted Desktop Resellers
Parallels RAS allows you to cater to enterprise businesses as well as SMBs with its reliable performance and easy-to-use and cost-effective solutions. This hosted desktop software delivers highly scalable virtualization solutions for enterprises while being secure and dependable. At the same time, the inexpensive price tag makes it a popular choice among SMBs. Secondly, Parallels RAS is easy to deploy and use. You don't need any technical expertise to use it. Using the simple wizard, anyone can configure it within minutes. It is a comprehensive package, which means all the required components such as High Availability Load Balancing and universal printing and scanning are available with any subscription license. It supports a range of devices, which means your customer base extends to any device, platform, or OS. The company offers free training, close monitoring, and guidance to ensure that hosted desktop resellers increase their margins and stay ahead of the competition. With Parallels RAS, you can deliver virtualization solutions to businesses of all sizes and increase customer satisfaction while reaping more revenues.
So what are you waiting for? Click here to try Parallels RAS today or contact us to learn more.
---
References: