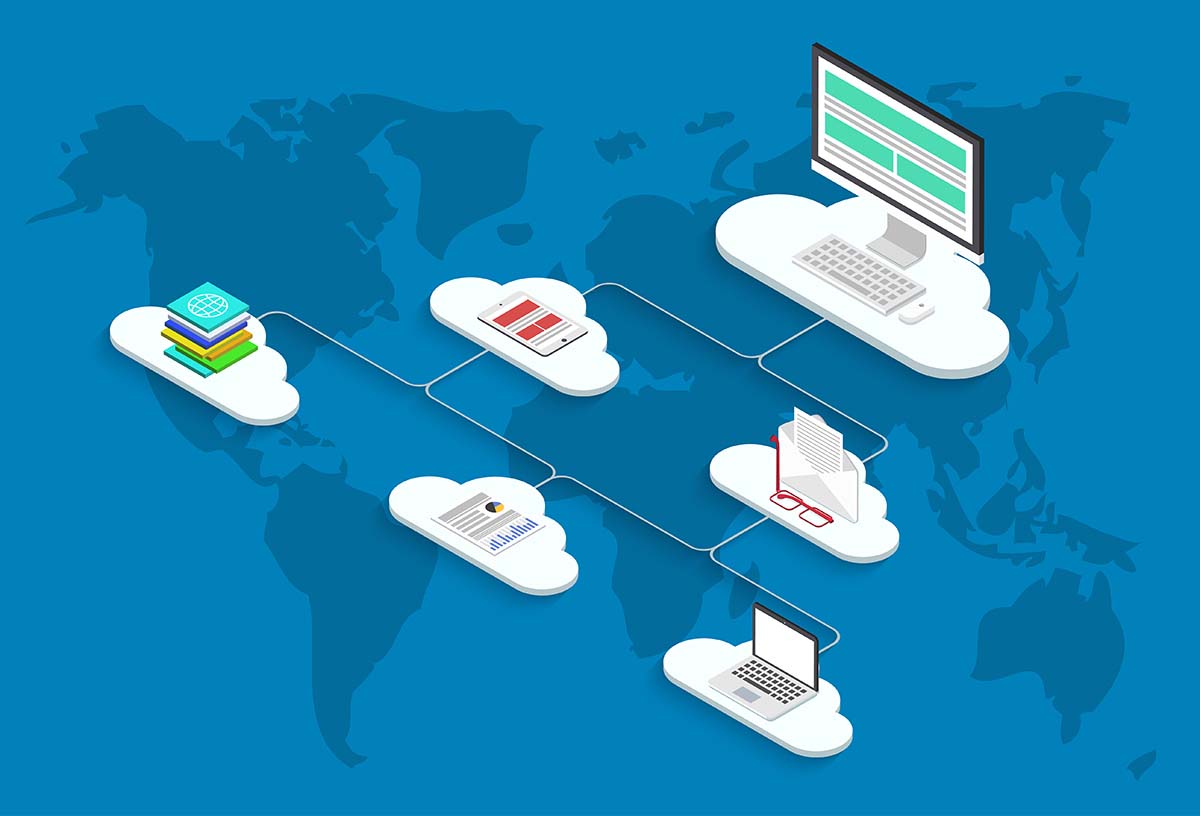 Multi-Cloud Management and Some of the Challenges | Parallels Insights
Multi-Cloud Management Strategies
Multi-cloud management strategies, along with hybrid cloud strategies, aren't just the wave of the future in cloud computing—they're pretty much already here. RightScale's annual State of the Cloud Report says that organizations are currently leveraging almost five clouds on average. But when you deal with a cloud infrastructure with this level of diversity, it won't be enough to rely on the native management tools of each cloud provider.
Multi-cloud management Challenges
Imagine this typical example: Let's say you have a multi-cloud infrastructure consisting of an Amazon Web Services™ (AWS) cloud, an Azure cloud, and one on-premises cloud. To manage your entire infrastructure, you'll have to continually shift between three different consoles, each with different procedures and interfaces for provisioning resources, monitoring consumption costs, integrating systems, and so on.
The complexity that accompanies multi-clouds is not only a problem for IT. It also makes the job of the finance officer (or CFO) and security/compliance officer (or CISO) more difficult, as they have to take into consideration costs and compliance.
Centralization is the key in multi-cloud management
The most common way of reducing complexity in multi-cloud environments is by centralizing management over the entire infrastructure. The idea is to reduce the number of management interfaces across all clouds to one and manage everything from a single pane of glass. Cloud management platforms and similar tools are typically used for this purpose.
Employing solutions designed for multi-cloud environments
Centralization isn't enough. It's also crucial to pick solutions that are ready for multi-cloud. For example, one of the most common uses of cloud environments (multi-cloud or otherwise) is leveraging them as a platform for deploying virtual applications and desktops. The actual virtual application and the desktop delivery solution itself should readily support multi-clouds.
How Parallels RAS helps with multi-cloud management
One such solution is Parallels® Remote Application Server (RAS), a highly centralized, multi cloud-ready solution for publishing desktops and applications via RDSH and VDI, making desktops and applications accessible from any device. Parallels RAS can be deployed on multiple public clouds like AWS and Azure as well as on-premises data centers—and then managed from a single pane of glass.
Parallels RAS simplifies administration considerably by enabling centralized management of users, server-based OS patch management, application updates, virus definition updates, and backups.
Grab a FREE 30-day trial of Parallels RAS today and experience simplified cloud management firsthand.
---
References
Flexera | https://blogs.flexera.com/cloud/cloud-industry-insights/cloud-computing-trends-2019-state-of-the-cloud-survey/
Cloud Standards Customer Council | https://www.omg.org/cloud/deliverables/CSCC-Practical-Guide-to-Cloud-Management-Platforms.pdf
TechBeacon | https://techbeacon.com/enterprise-it/how-ease-your-multi-cloud-management-headaches
TechTarget | https://searchcloudsecurity.techtarget.com/tip/Why-centralization-in-a-multi-cloud-security-strategy-is-key
Wired | https://www.wired.com/insights/2012/11/six-must-have-cloud-management-features/
Parallels RAS | https://www.parallels.com/products/ras/resources/cloud-deployment-models/