VDI Pro Survey shows Parallels RAS is on the rise!
2019 Global EUC Survey Reveals a Massive Increase in Parallels RAS Usage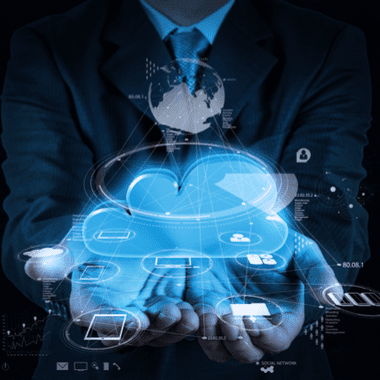 2019 is turning out to be a banner year for Parallels® Remote Application Server (RAS). According to the recently published End User Computing – State of the Union Survey, it has recently made big strides in gaining customer recognition in the EUC space.
What is the End User Computing – State of the Union Survey?
Launched in 2013, the End User Computing – State of the Union is an annual survey conducted by independent research organization VDI Like a PRO. The group's goal is to present a "clear view on how the industry is changing and to support all involved with valuable, independent, and unbiased research results based on actual and objective customer data."
580 respondents participated in this year's survey from different countries around the globe, making it one of the largest research initiatives on the EUC market to date. 39% of respondents were from North America, while 60% were from Europe, the Middle East and Africa (EMEA).
Key takeaways and current trends in end-user computing
The survey is quite comprehensive, consisting of several questions covering various areas in end-user computing, such as server-based computing (SBC), virtual desktop infrastructure (VDI), applications and Desktop as a Service (DaaS). In this report, SBC is understood to mean Remote Desktop Session (RDS), RD session hosting or Terminal Services.
The current status of the industry, along with upcoming changes and trends, can be gleaned from the report. Some of the highlights include:
Centralized management, DaaS, security and cost reduction are the primary reasons for SBC adoption.
There are more mature SBC and VDI environments (production environments running 2-4 years and 5+ years) this year than in previous years.
After years of holding a practically steady market share in both SBC and VDI, Citrix is on the decline, experiencing an 18% drop from 2017 to 2019 in SBC and a 7.4% decrease from 2018 to 2019 in VDI.
Parallels RAS usage year-on-year grew by 2,289% as an SBC solution and 765% as a VDI solution.
More survey participants are seriously considering a departure from on-premises to public cloud DaaS offerings. This number was 12.57% in 2018, with 10.61% investigating their options. In 2019 it's 14.24%, with 10.85% investigating their options.
A total of 60.99% of respondents are planning to use or planning to investigate the feasibility of using a unified workspace portal (a.k.a. workspace aggregator).
Parallels RAS breaks through
Over the last year, Parallels RAS made solid gains in the SBC market. In the same survey question that revealed a notable decline in Citrix usage since 2017 ("Which SBC session broker solution is currently deployed on-premises?"), the results showed a massive jump in usage for Parallels RAS in 2019. From just 0.18% in 2018, Parallels RAS usage leapt to 4.3% in 2019.
Parallels RAS also improved in the VDI space. In response to the survey question, "Which on-premises VDI solution is used to provide access to the virtual desktops?", 1.99% of respondents pointed to Parallels RAS—a 765% growth from the previous year.
This strong performance has a lot to do with customer interest in Parallels RAS VDI cloning technologies. Parallels Full Clones posted a 1.53% usage, while Parallels Linked Clones posted a 1.31% usage, as indicated in the survey results for the question, "Which image deployment and/or cloning solution is currently used for VDI/SBC?"
Why Parallels RAS is on the rise
A lot of factors contribute to the rising popularity of Parallels RAS, and some of them can be found in the survey itself. For instance, if you recall, one of the major reasons why customers adopted SBC was to achieve cost reduction.
While it's true that all the SBC session brokers included in the survey have the potential to reduce operational costs, Parallels RAS stands out as one of the few that truly reduces total cost of ownership (TCO).
Compared to other solutions, Parallels RAS is much easier to deploy and administer, resulting in much lower management and support costs. In addition, it has more flexible deployment options that allow customers to avoid vendor lock-ins and adopt cost-saving initiatives like hybrid or multi-cloud strategies.
Citrix's exceptionally high total cost of ownership is likely one of the reasons why its usage is dropping. Citrix deployments are notorious for being extremely complex and expensive, both from a licensing and administration standpoint, resulting in high TCO.
The anticipated departure from on-premises infrastructures to DaaS offerings is also one trend that could be working in favor of Parallels RAS usage. The flexible deployment options of Parallels RAS—which include major public clouds like Amazon Web Services™ (AWS) and Microsoft Azure—combined with its ease of management attract IT services providers (SPs) looking for low barriers to entry into the DaaS market, as well as ways to maximize profits and gain faster time-to-market.
Another factor that could be driving up usage of Parallels RAS is the surging interest in unified workspace portals. The survey showed that 4.12% of respondents are already using the Parallels Client Portal (HTML5). This number should climb even higher as more organizations discover just how versatile the Parallels RAS HTML5 Client really is. Being browser-based, this client can be launched from practically any device or platform that has a modern HTML5-ready browser. In addition, the same HTML5 Client can also be used to launch published resources using Parallels Clients installed on endpoint devices.
We couldn't be any happier with we've accomplished in just a few years. But we couldn't have done this without our customers. Thank you for your trust and confidence in Parallels RAS, and we look forward to your continued patronage.
Read the full report from VDI Like a PRO.
Download your 30-day evaluation period of Parallels RAS and check why our ranking with the EUC is increasing!