Parallels has Signed an Agreement with AFLEX DISTRIBUTION One of the Russia's Largest Distributors By Giorgio Bonuccelli on | 0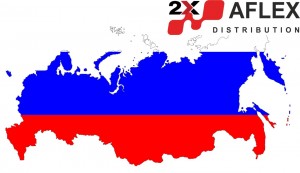 Valletta, Malta, MAY 20 2014 – Parallels, formerly 2X Software, the international developer of server based computing software, today announced that it has teamed up with AFLEX a leading distributor of high quality IT infrastructure products for Russian businesses. With the Parallels Private Cloud Computing software portfolio AFLEX can now provide a fully integrated and highly reliable virtualization business grade solution to its customers.
Parallels Offers Tailor-Made, Easy-To-Implement, Cost Efficient Application Delivery, Remote and Virtual Desktop Access Solutions.
"Easy installation, administration and the high scalability plus a very competitive pricing are the main criteria that characterize our products. We can recommend our solutions to all types of businesses. With the acceptance of Parallels, Aflex is enlarging the virtualization offer to the VAD-Partners by offering attractive software solutions from a specialist. We are clearly creating more and new possibilities because Desktop Virtualization is and will be one of the most important matters, to stay up to date with the market's requirements – today and tomorrow."
Simonetta Mercieca
Sales Director – Parallels, formerly 2X Software
"We are glad to announce that we signed an exclusive contract for the promotion of Parallels products and solutions in Russia and CIS countries. Parallels company is a world leader in the production of modern high-tech solutions delivering virtual desktops and applications on any computer or mobile device. Parallels products support all major hypervisors from Microsoft, VMware, Citrix and other vendors and have virtually unlimited scalability . In our opinion , these decisions are very popular at the moment – on the one hand, they allow to increase the security level of the organization of any size , on the other – Parallels pricing policy is very different from the competition and will be a nice surprise for each client in the current difficult financial situation "
Anton Anoshin
Sales Director- Aflex Distribution.
About Parallels

Parallels, formerly 2X Software is a global leader in virtual desktop and application delivery, remote access and cloud-computing solutions. Thousands of enterprises worldwide trust in the reliability and scalability of Parallels products. Parallels offers a range of solutions to make every company's shift to cloud computing simple and affordable. For additional information, visit www.2x.com or contact Giorgio Bonuccelli by email at Giorgio.Bonuccelli@2x.com or by phone at (+356) 2258 3800. Read more about Parallels Remote Application Server features and benefits.
About Aflex Distribution
The official representative of the world's leading software developers. Since the foundation in 2010, Aflex Distribution closely cooperates with foreign software developers, representing their interests on the territory of the Russian Federation and CIS countries. Today the partners network of Aflex Distribution consists of 2000 companies. For every vendor there is an individual approach in the company and special methods of promotion are being used that are at most adequate to the target audience and product (service). The strategic goal of Aflex Distribution – development of vendors business on the Russian market as well as all the software market in general, through promotion of the most demanded solutions oriented on corporate clients. Success of realization of this goal is advantageous for everyone: software developers, its users and our numerous partners.