How to Easily Configure Company Wi-Fi Network Access on Your Users Android and iOS Devices By Sean Bianco on |

0
The explosive upsurge of BYOD devices making their way into Wi-Fi networks has made deploying and managing Wi-Fi network access an increasingly inconvenient and time consuming task. Consequently, IT administrators are interacting directly with users per device or resorting to cutting corners and handing out network credentials in an unsecured manner.
Parallels MDM addresses this issue by providing IT administrators with the ability to securely distribute Wi-Fi credentials in a manner which is hidden to the end user.
Let's walk through a 'how to' guide for securely configuring and managing Wi-Fi networks on connected devices.
Add Wi-Fi Network
When dealing with new devices, adding Wi-Fi networks is among the most fundamental and time consuming administrative tasks. One solution is to push out Wi-Fi networks to devices using Parallels MDM by following the below steps.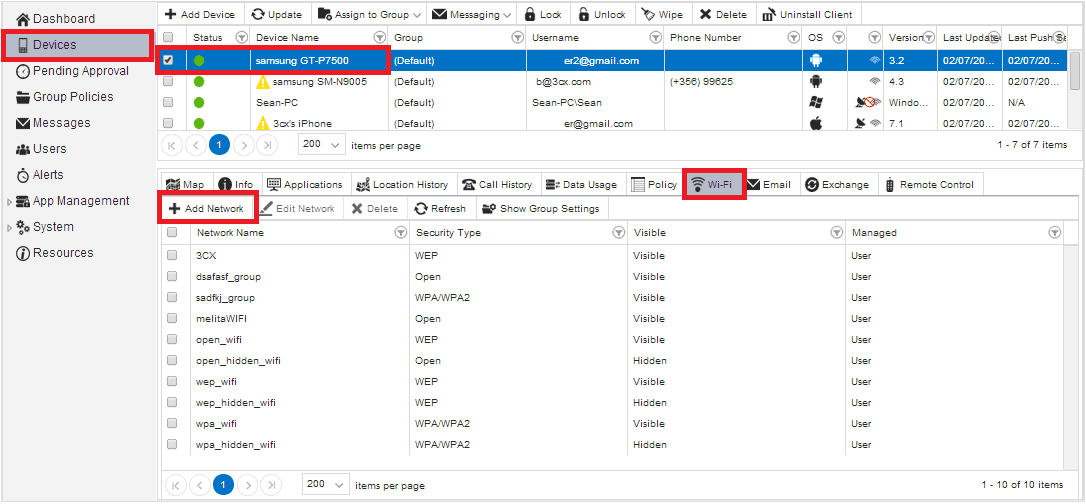 Login to the

Parallels

MDM Portal
Navigate to the 'Devices' node and select a device
Click the 'Wi-Fi' tab
Click 'Add Network'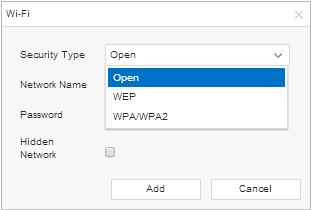 5. Click the 'Security Type' drop-down list and select either:
Open – Networks which do not require passwords
WEP – Networks set to WEP encryption
WPA/WPA2 – Networks set to WPA/WPA2 encryption
6. Enter the network SSID in the 'Network Name' text field
7. Input the network password if necessary
8. Enable 'Hidden Network' if the network is hidden
9. Click 'Add'
Once completed, the 'Push' notification dialogue window shall appear to confirm the Wi-Fi network was successfully pushed and added to the selected device.
Adding Wi-Fi Networks through Group Policies
Alternatively, this process may be automated using the 'Default' group policy. Newly connected devices are automatically added to this group policy and network settings pushed out to these devices.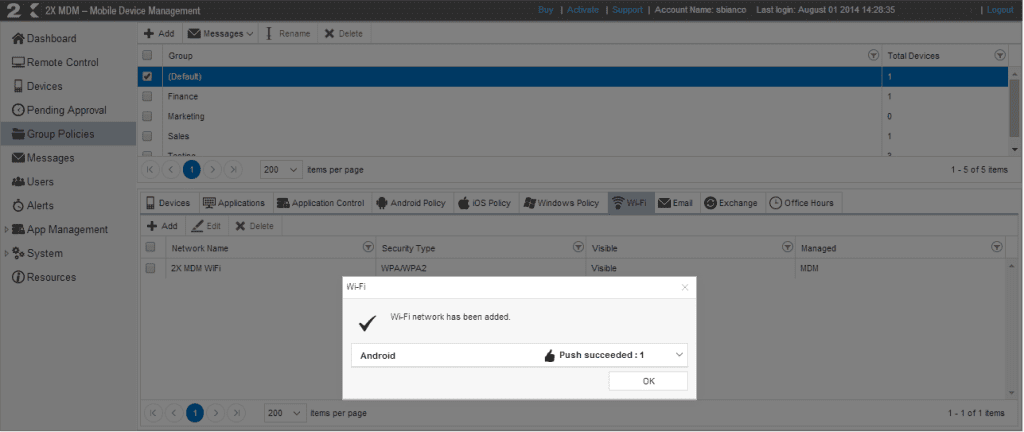 To add a network to the default Group Policy, follow the next steps:
Navigate to the 'Group Policies' node
Select a group policy
Click the 'Wi-Fi' tab
Click 'Add Network'
Moreover, once a device is assigned to a different group policy, the 'Default' group Wi-Fi networks shall automatically be removed from that device and new Wi-Fi networks instantly applied.
Check how to review, edit and remove Wi-Fi networks according to the steps found here.