Configuring Local Applications when using the Parallels RDP Client Desktop replacement By Sean Bianco on | 0
Beta of Parallels Remote Application Server V.12
We've just launched the beta of Parallels Remote Application Server V12, with amazing new features. This beta version is fully functional and it offers you the opportunity to try our product.
Configuring Local Applications when using the Parallels RDP Client Desktop replacement
When managing Windows devices from Parallels Remote Application Server, the administrator can decide to replace the desktop, thus limiting the user from changing system settings or installing new applications.  When this feature is enabled, the device is transformed into a thin client device without replacing the operating system. Obviously the administrator's target should be to deploy remote applications or remote desktops and use the native OS simply to deploy the software needed to connect remotely. However, in some instances local applications may be needed. The administrator can still configure local applications to be shown within the Parallels RDP Client Desktop Replacement. This will provide the user with a single place from where to deploy all applications needed. To publish a local application the administrator must do the following:
1. Shadow the user's session or use the user device station directly. To learn how to shadow a Windows device please read "New Client Manager features in Parallels Remote Application Server v12 ".
2. Switch the Parallels RDP Client Desktop Replacement to admin mode. For more information please read "Administrative Mode in the 2X RDP Client Desktop Replacement".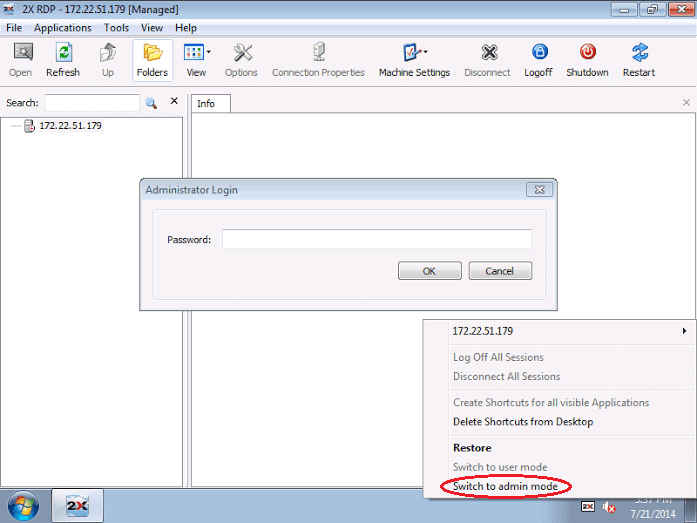 3. Select "Add New Application…" from the File menu.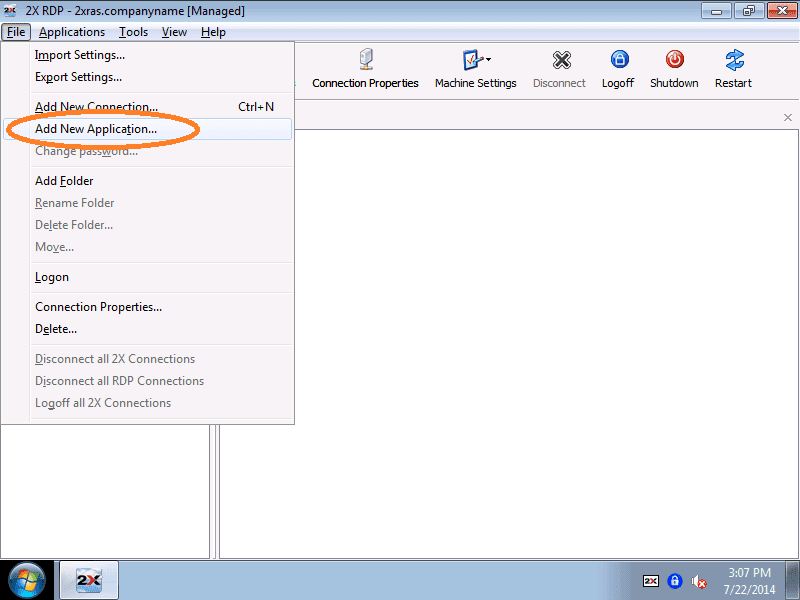 4. Fill in the Application information.

5. Applications added will be visible in the Application Launcher.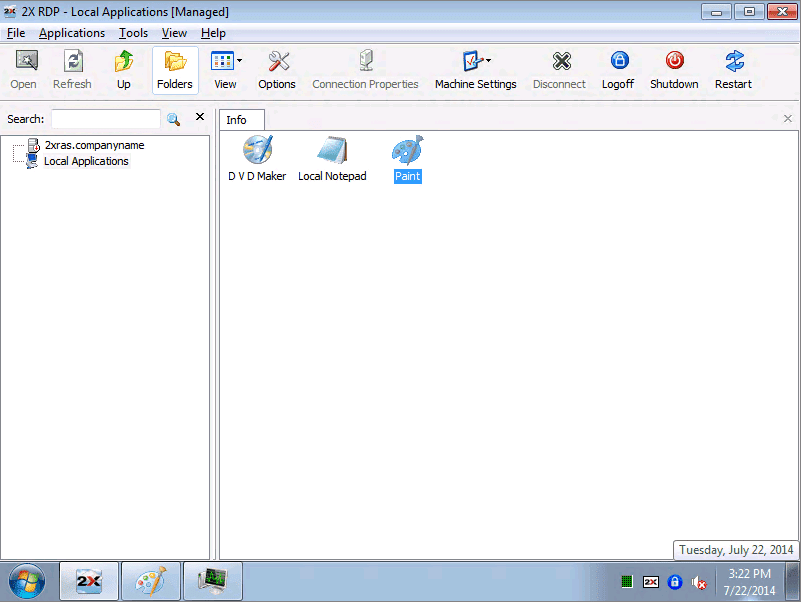 6. Switch to user mode once all the applications needed are configured.
Articles about the new Features of Parallels RAS V12