In a load balancing environment, it is frequently the case that users encounter disconnected sessions on one terminal server, but are redirected to another terminal server without continuing the previously disconnected session. This instance is termed a "reconnection failure"; in order for reconnections to work properly, some standard guidelines should be followed:
NOTE: This instance does not occur when using 2X connections in the 2X client. Rather, it only occurs when a native (non-2X client) is used or a Windows Terminal Server connection is chosen in the 2X Client, rather than a 2X connection).
Guidelines to Enable Reconnections:
1. Enable reconnections in the 2X Console.
From the 2X Console, choose Load Balancing, then choose "Reconnect to disconnected sessions".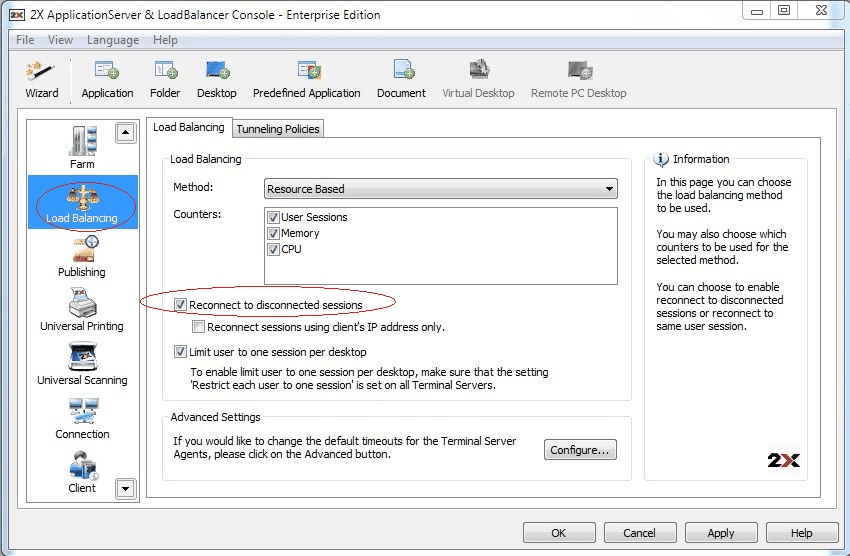 2. Enable the "Limit user to one session per desktop" option in both the 2X Console and in Terminal Services Configuration (for further information on enabling this feature in Windows Terminal Server, click here) . You can push this setting through a group policy by choosing Computer Configuration, then Policies, Admin Templates, Windows Components, Terminal Services, and finally Terminal Server Connections to restrict Terminal Services users to a single remote session.
If this setting is not configured, then the setting in TS Config determines the outcome. This setting is enabled by default in the Terminal Services configuration (in the General Settings on the front page) .
This option is chosen in the 2X Console by choosing Load Balancing, then "Limit user to one session per desktop".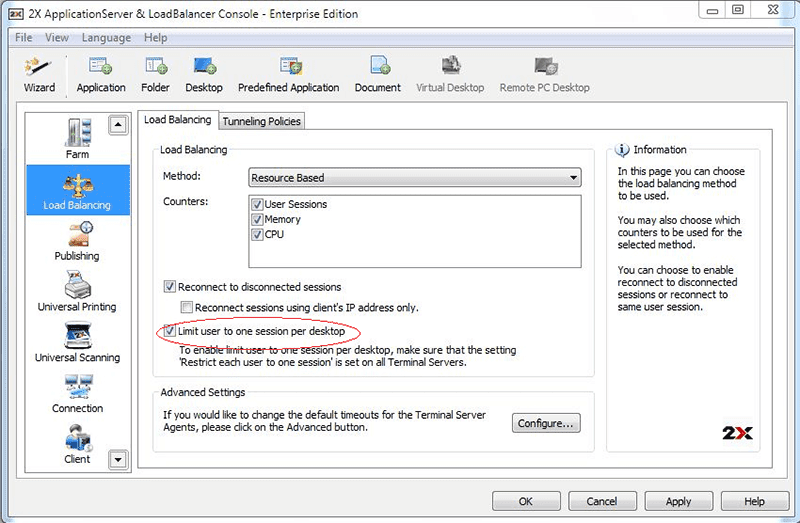 3. Pass the username prior to connection (this is specified in the Options section of the Microsoft RDP client).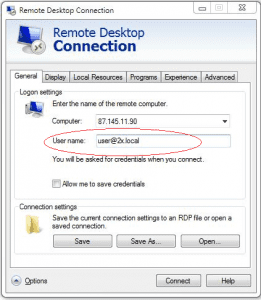 In later versions, the Microsoft RDP the username will be cached, and will not be passed.
To mitigate this, the reconnection will fall back on the IP. If users have reconnection issues, the "Reconnect sessions by IP address only" option can be used:

4. Only the first nine characters are significant for reconnection if you are not using the 2X Client: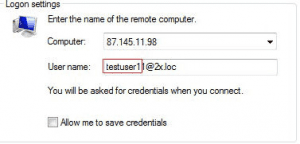 If usernames are not passed and IPs change frequently, you still can solve the issue by setting the Microsoft Session Directory feature (see here), which in Terminal Server 2008 terms, became the Terminal Services Session Broker (TS Session Broker).* See here for more information on this feature.
*In Windows Server 2008, the name of the Terminal Services Session Directory feature was changed to TS Session Broker.