How to Run Among Us on a Mac
---
Unfortunately, Among Us is not officially supported on Mac. Fortunately, you can play Windows games on Mac with Parallels® Desktop. Parallels Desktop runs Steam on Windows, which means if your computer meets the requirements you can run the game, even on a Mac. For those casual gamers out there, that don't necessarily have a super gaming PC, Parallels does a great job of running quite a few Steam games.
Don't have Parallels yet?
Sign up for a completely free 14-day trial (no credit card required).
Among Us launched in 2018 and has since become one of the top party games to play on a PC. To date, no Mac version has been released, but that doesn't mean we can't play Among Us on Mac OS.
Just look at the user growth of Among Us over the summer.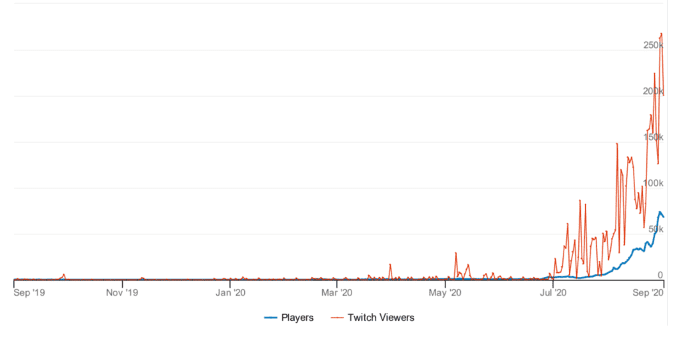 One great thing about Among Us is the cost—just $5 on Steam. This is probably why it is so easy to find a random user to play a quick match with.
The premise? Among Us is an online and local party game of teamwork and betrayal for 4-10 players. There is a crew and an imposter. The crew wins by completing tasks to prepare the ship or by ejecting all the impostors. The imposter tries to frame the crew and sabotage the ship without getting discovered.
In terms of requirements, the game can run easily on most computers.
OS: Windows 7 SP1+
Processor: SSE2 instruction set support
Memory: 1 GB RAM
DirectX: Version 10
Storage: 250 MB available space
When running the game on my 2017 MacBook pro, resource usage was minimal. It handled the game as if it ran natively on Mac!
Did you know you can also run the Android version of Among Us using Parallels? Yep, we support that too!
Running Other Windows Steam Games on Mac
Beyond Among Us, I've enjoyed playing both Age of Empires II definitive edition as well as Red Alert remastered.
As shown in the photo, Red Alert runs beautifully on my Mac.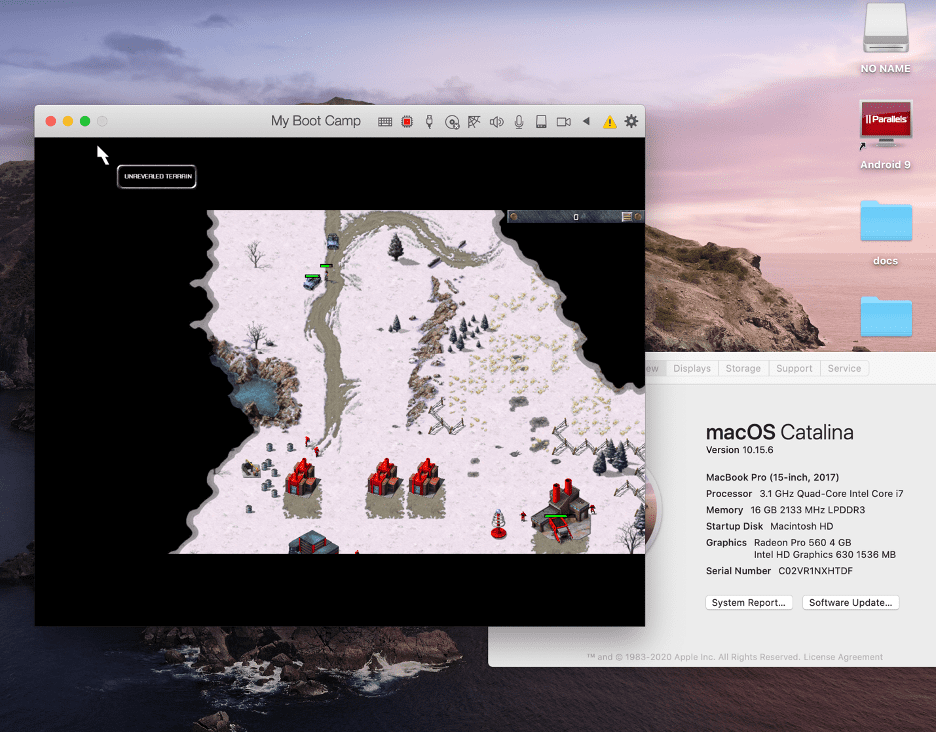 Check out our knowledge base to learn more about other great games that work well on a Mac.