Apple announces the new "Scary Fast" M3 chip family — see what this means for Parallels Desktop users
With Parallels Desktop for Mac, users will benefit from Apple's M3 chip family performance advancements and experience applications that run faster and more efficiently.
Performance improvements will affect CPU and Graphics intensive workloads, especially if users switch from Intel Macs (note that you will need to reinstall Windows and apps).
Also, even though it has been reported that users are having a great experience with 8GB RAM configurations, I recommend users get more, especially if you plan to multi-task work with videos or multiple VMs.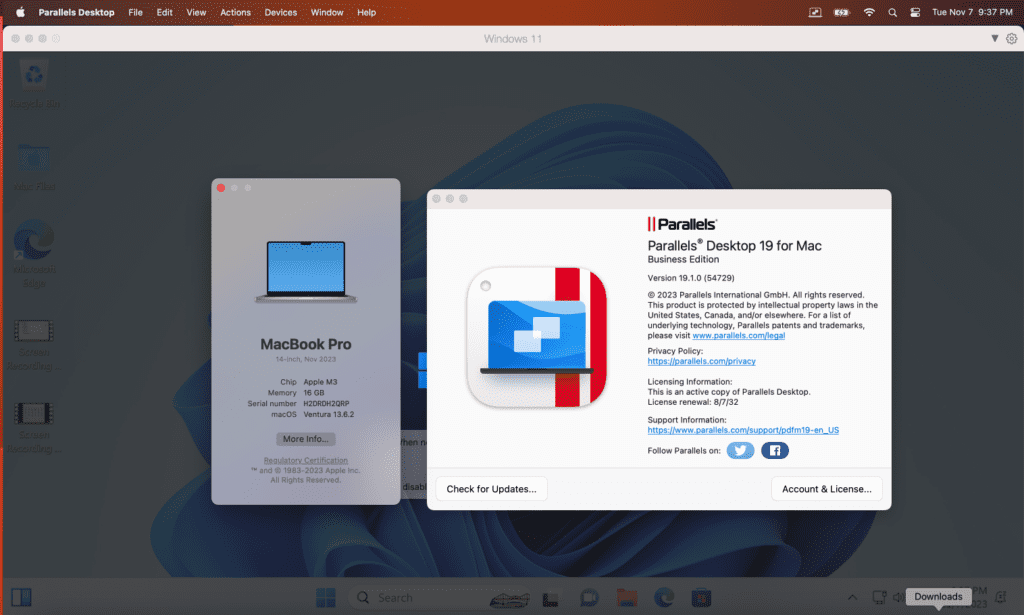 How to assess if a faster processor will improve performance using Task Manager
Initial benchmarks of the M3 family show significant single-core and multi-core speed improvements over the previous M1 and M2 processors. 
If you want to determine whether upgrading to a Mac with a faster processor will enhance your computing experience, the Task Manager on Windows can provide valuable insights.
Here's how to evaluate your current performance and understand the potential benefits of a faster processor using a Microsoft Windows Virtual Machine running under Parallels Desktop for Mac:
1. Run a workload that you want to improve.
2. Access Task Manager from Windows Start Menu or using the processor icon in the VM title bar 
3. Monitor Current CPU usage:
Observe your current CPU usage in the "Processes" or "Details" tab. Pay attention to the percentage of CPU resources being used.
Identify CPU-Bound processes: Sort the processes by "% CPU" to identify which applications or processes consume the most CPU resources. These processes are potential candidates for performance improvement with a faster processor.
Look for consistency: Note if certain processes consistently utilize a high percentage of CPU. If some tasks are CPU-bound, a faster processor can likely accelerate their execution.
Check for CPU Core usage: In the "Performance" tab, monitor the utilization of individual CPU cores. If you notice that one or more cores are consistently maxed out while the others remain idle, your tasks may benefit from a processor with higher single-thread performance.
Parallels Desktop + Apple's M3 Chip
Windows and Linux users can now leverage the exceptional performance and energy efficiency of the M3 chip while seamlessly accessing their beloved operating systems through Parallels Desktop.
The synergy between Apple's M3 chip and Parallels Desktop promises a winning combination that will likely surpass your expectations.
The Parallels team strongly emphasizes the quality of our software products and the user experience.
With the recent launch of Mac computers equipped with Apple M3 chips, we're committed to thorough testing and assessment involving our internal testing facilities and your valuable input.
If we find any issues, we will report them at https://kb.parallels.com/en/129974, and if you happen to come across an issue with Parallels Desktop that can be reproduced on a Mac with an Apple M3 chip, kindly share your experience on the forum. 
If you are not a current user, find out how Parallels Desktop lets you maximize performance and unlock the full power of your M3-powered Mac.