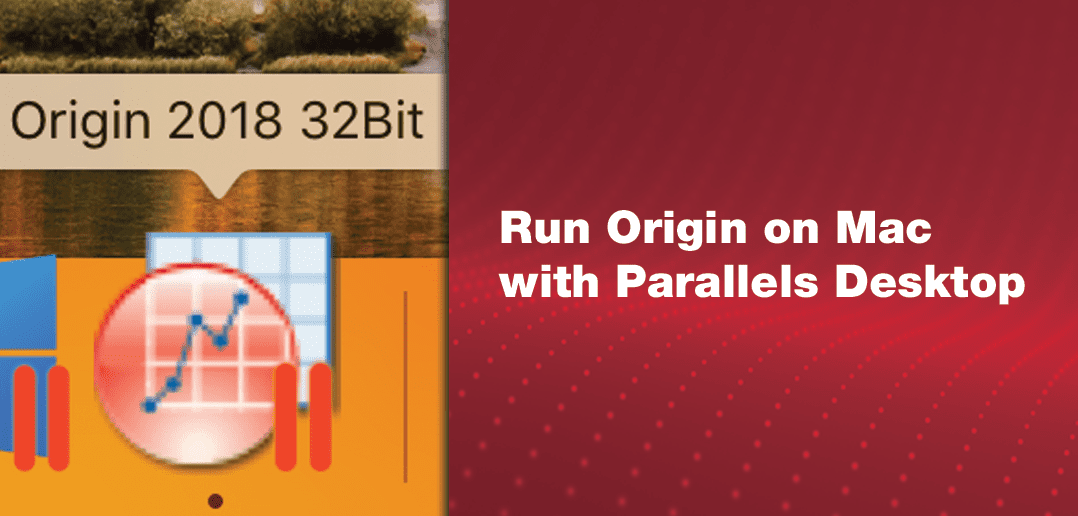 Origin on Mac with Parallels Desktop
Ensuring Mac® and Windows users ever-changing needs are being met with excellent software is our priority here at Parallels. Our marketing team sincerely listens to the endless user suggestions and questions regarding support for popular Windows-specific software with Parallels Desktop® for Mac. Here's a popular question we've received from (many) users:
Q: Can OriginLab's data analysis program, Origin, run on macOS®?
A: Yes, but only in a virtual machine with Parallels Desktop. 
What is Origin? OriginLab creates Origin, a scientific graphing and data analysis software with an easy-to-use spreadsheet front end. However, it's only available for Microsoft Windows. 
So I decided to give it a try on my MacBook Pro® in a Windows 10 virtual machine running within Parallels Desktop for Mac.
My Mac details: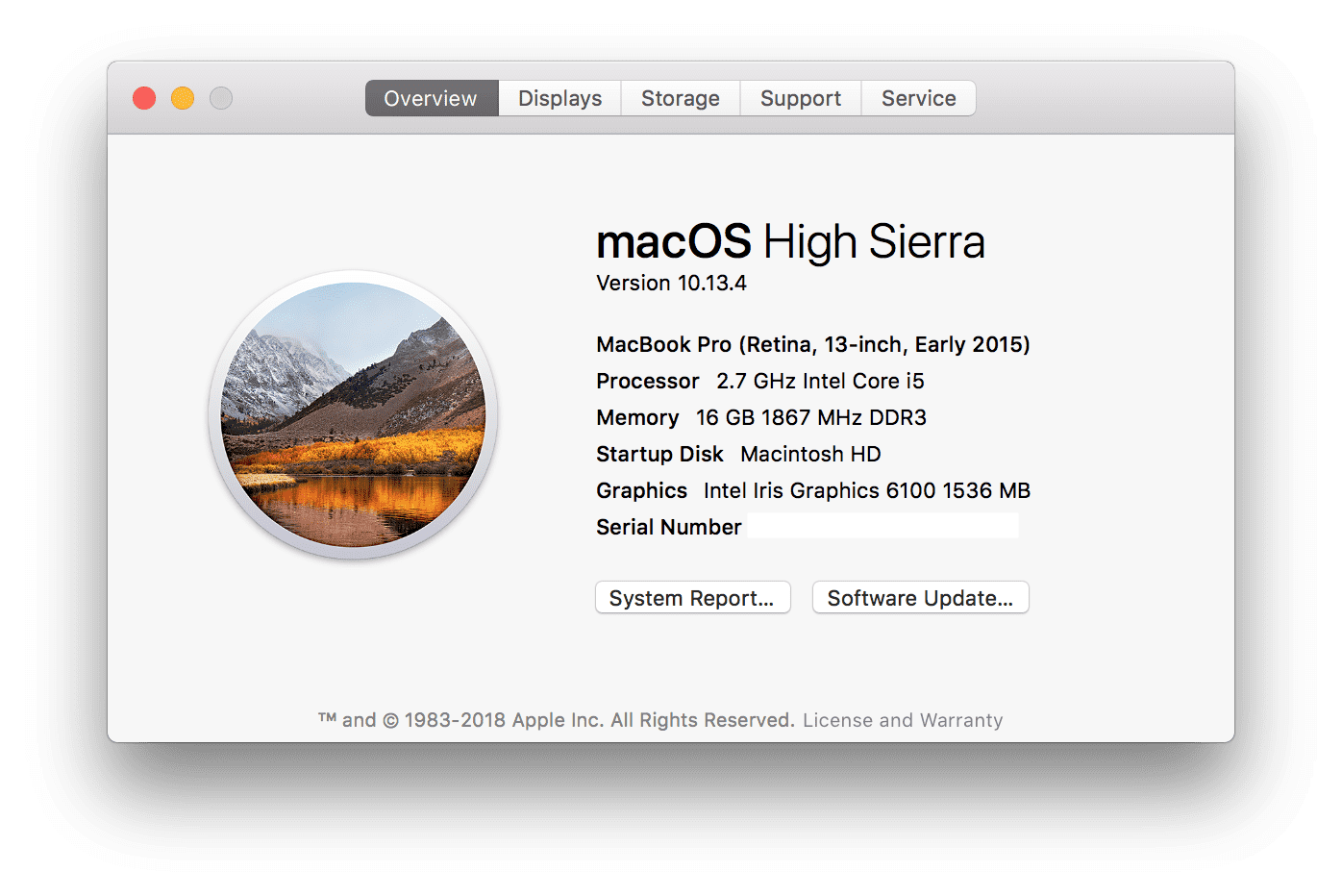 In my (humble) opinion, getting started with Origin is a great experience. When you begin to download their free trial, they have self-qualifying questions before you even download. They ask users to self-identify if they're familiar with Origin, have an older version, or have never used Origin. I chose "never used." Additionally, they ask how you plan to use Origin in order to provide the appropriate level of technical information to assist you. Your download installer gives you options: Origin with Help included ( ~1.2 GB) or without Help (~496 MB). Being brave, I chose "Without Help," because I feel comfortable with technical software. 
Between the two product options of Origin or OriginPro, I chose OriginPro. OriginPro adds additional data analysis features like short-time Fourier Transform, surface fitting, and more advanced statistics that may be invaluable to data scientists. 
During setup, the installation guide asks users if they'd prefer the 32-bit or 64-bit versions of their software. I chose "both" for ease of use or future need. Additional features during setup give the option of Embed Python as a redistribution package to allow executing python code within Origin based on the users need.
Overall, setup was quick, easy, and took less than five minutes on the Parallels corporate Wi-Fi network. Once the download was complete, this is what was on my machine: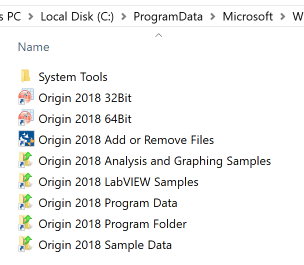 (Program List of all downloaded files)
Note: Once I launched the OriginPro 2018 32-bit program, there were helpful hints for a new user, even though I had selected the "Without Help" option. These tips were easily turned off but could be very helpful for those who are not familiar with Origin.
To my surprise, it was (beyond) easy to get started with existing Microsoft Excel sheets I have on my Windows 10 VM. Customer research is a primary responsibility of my job, which means I live in Excel 70% of my workday. Uploading my Excel sheets as preferred data points was quick, and utilizing the same data sheets to visually show a secondary graph was easy, too!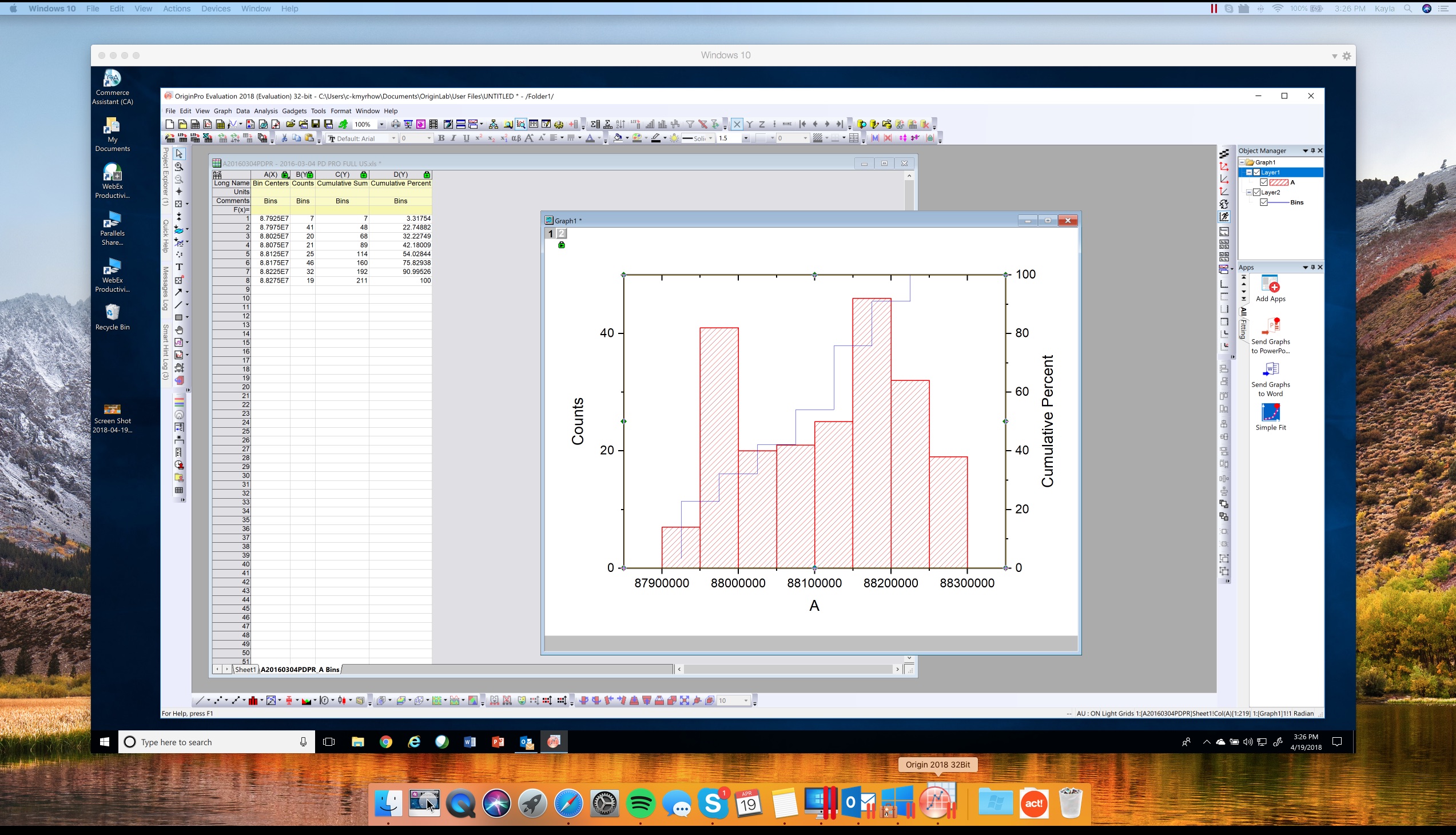 (Running OriginPro in a Windows 10 virtual machine through Parallels Desktop on macOS High Sierra)
Overall, as a basic-needs user, I found Origin to run flawlessly within Parallels Desktop. I sincerely attempted to over-load the program by loading a large Excel sheet (43 MB), and Origin continued to run within Parallels Desktop without error. No slowdown in performance and no crashing errors. The Origin plots appeared in less than 10 seconds, and interacting with them was instantaneous—no delays at all.
However, we want to hear from you! If you run Origin or OriginPro within Parallels Desktop, I would love to hear about your experience. User feedback is invaluable and can ensure future customer satisfaction and product support. Feel free to reach out on Facebook or Twitter to tell us about your experience. 
If you're an existing Origin user and you've made the recent switch from a Windows PC to Mac, know that you do not have to partition your hard drive and be at the mercy of rebooting with Boot Camp®. Parallels Desktop is a powerful alternative to Boot Camp that is additionally engrained with rich macOS and Windows integration. 
You can get started with a 14-day free trial of Parallels Desktop and test it for yourself before you make the choice to buy. Parallels Desktop has been the #1 choice for over 10 years to run Windows on Mac.