Just Released — Parallels Desktop for Mac 18.1 Update Fully Supports macOS Ventura and M1 Ultra Chip
We're very excited to announce Parallels Desktop 18.1 update, which fully supports macOS Ventura as a primary OS and offers a ton of other improvements.
The latest update also delivers full support for the M1 Ultra chip, allowing Mac Studio users to assign up to 128GB of RAM to a Windows 11 VM to give the system even more power.
---
"Knowing that Parallels Desktop plays a critical role in enabling users to run Windows, Linux and macOS on their favorite Mac computers, our team delivers yet another solid update to polish user experience of running Windows apps with macOS Ventura's Stage Manager, as well as to bring support for CentOS Stream 9 ARM to run on Mac computers with Apple M-series chip," said Elena Koryakina, Senior Vice President of Engineering at Alludo. "The latest version of Parallels Desktop also simplifies migrating existing employees to a new per-user Business license to enable SSO/SAML authentication."  
---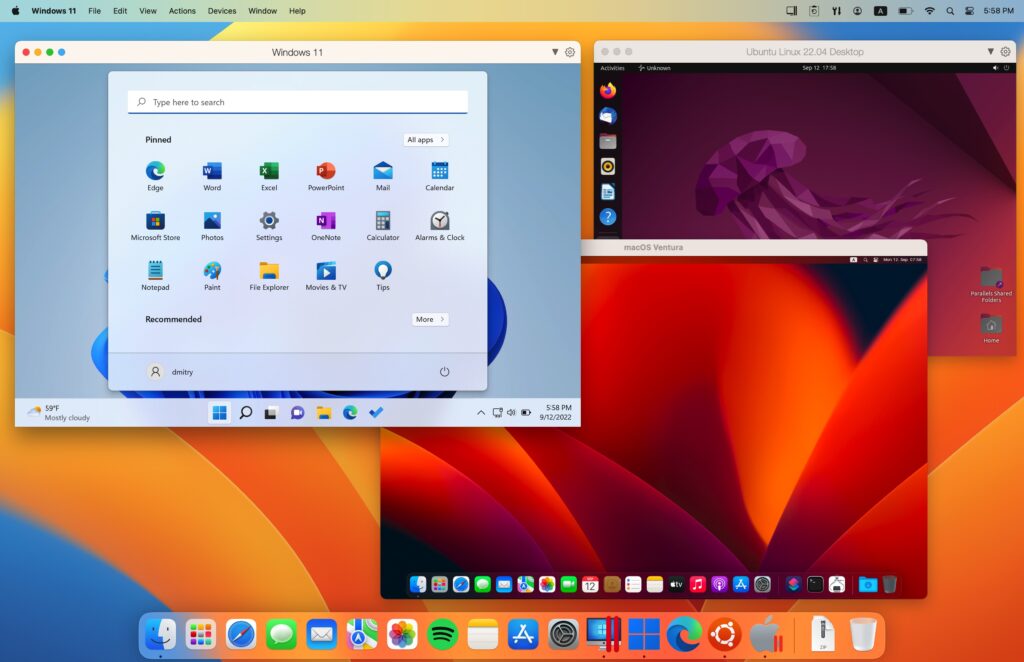 What are the top new features in Parallels Desktop 18 update 1?
Parallels Desktop 18.1 update addresses the overall stability and security issues and includes the following additions and improvements across the Standard, Pro, and Business editions:
Parallels Desktop for Mac Standard Edition 
Polished experience on macOS Ventura when using Windows 11 in Coherence mode with Stage Manager (new macOS 13 feature).
Improved graphics in Windows 11 for a multitude of OpenGL 3D applications as well as some games, including but not limited to World of Warships, Eve Online, Optuma, ANSYS Workbench 2021, Micromine, NS-1, BobCad-Cam, ACCA Edificius.
NEW! Added by popular demand from current Parallels Desktop users, support for CentOS Linux Stream 9 (ARM) on Mac computers with Apple M-series chips.
Parallels Desktop for Mac Pro Edition  
NEW! With macOS Ventura, Parallels' engineering team successfully delivers full M1 Ultra chip support with the ability to assign up to 128GB of RAM to a VM.
Parallels Desktop for Mac Business Edition 
For more details on the fixes and improvements, visit:  https://kb.parallels.com/en/129060
New to Parallels Desktop? Check out what's new in the latest version 18 and test it for 14 days for free!