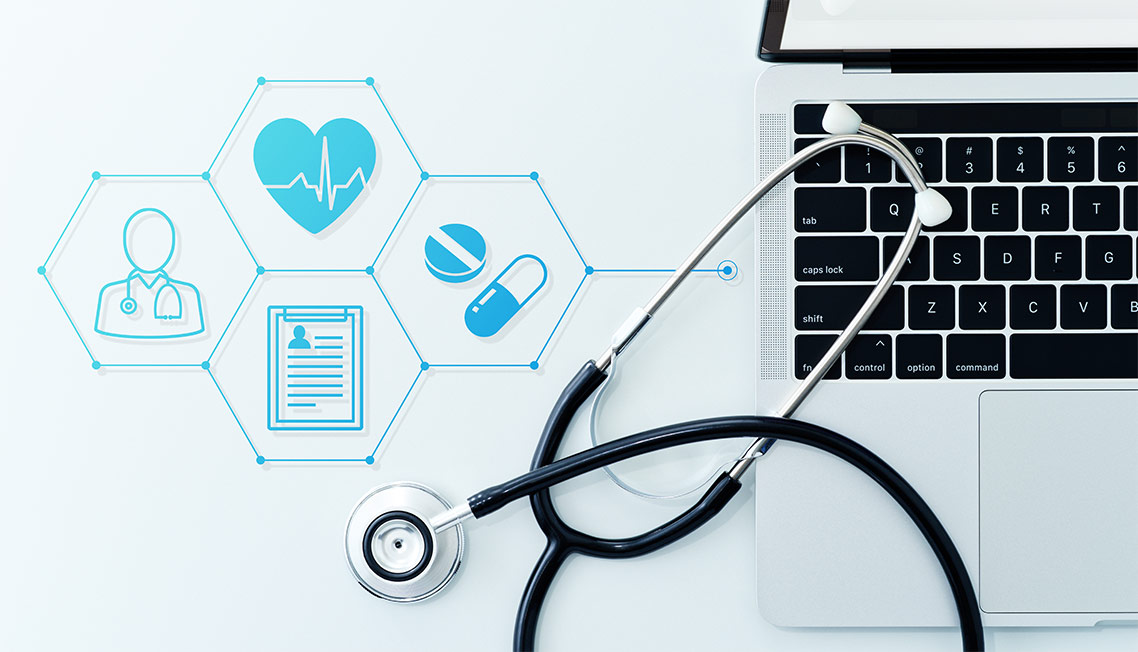 How VDI Can Enhance Healthcare Quality and Patient Access
When the COVID-19 pandemic swept through the U.S. in early 2020, many people canceled or delayed medical appointments for fear of contracting the virus. However, delaying and avoiding care is nothing new in the healthcare landscape. Factors such as high costs, transportation barriers, time commitments, social stigmas, and navigating insurance claims all contribute to this issue.
According to a 2021 research study, half of U.S. adults say they put off or skipped some health care or dental care due to the cost. Lack of support and resources are also barriers to patient access to care. For example, around 3.6 million Americans cite a lack of reliable transportation as the reason they miss or do not schedule medical appointments. People living in rural areas experience their own issues, such as long travel times to the nearest hospital.
As the number of primary care physicians declines across the U.S., individuals struggle to find and schedule appointments with practitioners such as internists, pediatricians, and O.B./GYNs. To expand patient access and enhance healthcare quality, many health systems are looking for innovative I.T. solutions such as virtual desktop infrastructure (VDI).
This article explores VDI and how it benefits the healthcare industry through improved patient access, strengthened data security, and enhanced provider productivity.
Definition of VDI
VDI technology uses a hypervisor to separate an O.S. and applications from the underlying hardware. All data, virtual applications, and virtual desktops are hosted within an on-site datacenter or cloud infrastructure (or a hybrid of both) and delivered to endpoint devices such as desktop computers, laptops, smartphones, and tablets. This creates a consistent user experience via a virtual environment across different devices.
VDI and Healthcare
Secure, reliable access to electronic health records (EHRs) supports the need for mobility in healthcare environments, which is an important asset to help coordinate patient care between providers. VDI can help bridge the gap between different endpoint devices and technology systems.
Medical practitioners and other healthcare staff can access the tools and data they need using their preferred devices without compromising data security. Information is stored in the datacenter or the cloud—not on user devices—which helps ensure adherence to data protection laws such as the Health Insurance Portability and Accountability Act (HIPAA).
5 Benefits of VDI for Healthcare
1. Faster, More Efficient Workflows
As the healthcare industry shifts from paper-based to electronic records, VDI gives providers quick, secure access to patient information and clinical applications. When coupled with single sign-on (SSO) capabilities, VDI provides care professionals with the ability to access data and applications wherever they are without needing to log into various systems. In a non-VDI environment, healthcare providers can lose valuable time logging in and out of various devices, decreasing the efficiency of clinical workflows.
Data security is paramount in the healthcare sector, and many I.T. departments mandate strict password policies to safeguard data. These policies may require a certain number of characters, a combination of letters and numbers, and other qualifiers for strong passwords.
Many providers end up spending valuable time entering passwords each time they access a system, logging in multiple times if they forget the correct password, and connecting with I.T. for password reset requests. All this time adds up to around 11 hours lost every year per person, with an estimated $5.2 million lost in organizational productivity.
2. Significant Cost Savings
Virtual desktop infrastructure generates cost efficiency by reducing the time, effort, and resources required to maintain an organization's I.T. infrastructure. VDI supports bring-your-own-device (BYOD) initiatives because the type of device accessing the server or the device's operating system does not affect the performance of virtual applications and desktops. Employees can work on-site or remotely using the device of their choice to access all their work files and applications securely.
VDI also centralizes end-user management and maintenance, freeing up valuable time for I.T. teams to focus on other high-priority tasks. At the same time, system failures or upgrades do not impact user productivity because one endpoint device has no effect on another.
Aspire Indiana, a nonprofit community mental health center, implemented a virtualization solution that enabled staff to achieve secure access to their EMR software through HTML5 web portals. As a result, the organization implemented a BYOD policy, which reduced hardware costs and achieved further savings by deploying low-cost Chromebooks.
Cancer Council NSW, an independent charity in New South Wales, Australia, implemented virtualization to scale the capabilities of Microsoft Azure Cloud. The organization deployed the low-cost solution rapidly, which saved time and allowed it to stay within budget requirements while still maintaining a solid margin.
CHRISTUS Health, an international, not-for-profit health system, made the switch to VDI with SSO and recouped $168,474 in clinician time. Looking ahead, hospitals within the organization will continue to save money because VDI typically requires less frequent hardware replacement, such as costly desktop setups. Using desktop virtualization, the evaluation of CHRISTUS Health hospitals estimates an increased financial savings of $3,330,601 annually.
3. Enhanced Data Security
Significant healthcare data breaches—those impacting 500 or more records—have risen steadily over the past decade. A VDI platform protects sensitive patient information through end-to-end security. Medical data is incredibly valuable on the dark web, and bad actors can net around $1,000 per record. This is because items like credit cards can be canceled easily if stolen, while medical records hold permanent, unalterable information such as the patient's identity and medical history.
VDI enhances healthcare data security because all desktops, applications, and data are housed in a central repository—not on the end user's device. In the event of a network breach or a compromised device, sensitive information is protected at all times.
Health professionals access data virtually rather than locally, which keeps information off potentially comprised endpoint devices. Centralizing and managing data access also helps satisfy HIPAA and other regulatory requirements concerning protected health information.
4. Expanded Remote Work Opportunities
Allowing remote work options in the healthcare industry helps streamline patient care and maximize resources. VDI solutions can give remote personnel secure access to the same clinical systems they use on-premises, including medical databases, diagnostics, imaging, billing, and more.
Remote work can free personnel from commuting to and from the office and give them more time in their day to focus on providing effective patient care. It also expands the candidate pool, allowing practices to hire top talent for those roles that are well-suited for remote work.
While many people may believe that physicians must be on-site to practice medicine, remote practices have operated even before the pandemic. For example, the Lugo Surgical Group in Texas has operated remotely since 2018. Clinicians take turns seeing patients in person, with each provider working at the office one and a half days a week. The rest of their workweek is remote, giving them greater flexibility over their schedules. In addition to rotating the clinicians' on-site presence, all non-medical tasks are performed remotely, such as scheduling and billing processes.
5. Lower Barriers to Care
Transportation barriers impact patient care, including costs associated with driving and issues experienced by individuals without cars or access to public transit. This means that a 30-minute appointment could turn into an hours-long ordeal by the time an individual factors in the time it takes to get to the nearest transit stop, the wait time for transportation, and the travel time to the destination.
Rural communities typically do not have access to urban transit options such as buses, trains, and subways. People living in these areas must travel farther and by their own means to access care, especially when it comes to specialty treatments.
Telehealth and associated technology solutions facilitate remote care to enhance healthcare options and improve patient access to care. VDI allows health providers to connect with patients through these virtual platforms while providing caregivers with access to the information they need to make informed decisions and provide treatment across any device in any location while maintaining patient privacy.
VDI-supported telehealth options also expand the availability of online appointments for non-emergency situations, helping people get the care they need without the added cost of a trip to the emergency room.
For example, the average cost of a non-emergency E.R. visit is $2,000, compared to $79 for a telehealth appointment. In addition to cost savings, telehealth also helps alleviate long wait times—both for scheduling appointments and waiting to be seen.
60% of patients wait two weeks for an appointment with primary care providers. The wait times increase for specialists, averaging around 24 days, with extreme cases taking as long as 165 days to schedule an appointment. On the other hand, Telehealth visits can often be scheduled on the same day the patient requests an appointment.
In addition to limiting exposure to other patients who may be sick, telehealth appointments eliminate time wasted in a physical waiting room and reduce the chance of late or missed appointments due to traffic and other factors associated with traveling to a physician's office.
Using telehealth also improves care outcomes, especially for patients with chronic conditions who may otherwise avoid seeking care due to factors such as securing transportation, finding childcare, or taking time out of their work day to speak with a healthcare provider.
Parallels RAS: A Secure VDI Solution for Healthcare
Across all areas of healthcare, practitioners and staff need secure access to patient data and software applications. A VDI solution like Parallels® Remote Application Server (RAS) makes it easy to access required applications from any device or location. Data security isn't compromised since data is hosted centrally and not on the endpoint device.
Parallels RAS also reinforces VDI security through features such as two-factor authentication, encryption, and SSO. This ensures compliance with the HIPAA, the Payment Card Industry Data Security Standard (PCI-DSS), and other regulatory mandates. Medical staff can move from exam rooms to imaging centers to offices without restarting sessions, giving them uninterrupted access to applications, desktops, and data.
Learn how you can enhance healthcare quality and patient access with Parallels RAS.