Phase 2 – Parallels® Remote Application Server setup
Phase 2 – Setting Up Parallels® Remote Application Server
After the successful installation of Parallels® Remote Application Server (RAS), you need to log in to the Parallels® RAS Console and start the configuration process. The first time you open the Console, the following box will be displayed.
You need to enter the Farm name that you have created or select it from the list if you click on the "…" button. After the Farm selection, you need to input your local computer administrator account username and password—or you can also input your domain's administrator credentials if you are connected to an Active Directory domain.
After you have entered the credentials, click "Connect" to verify the login.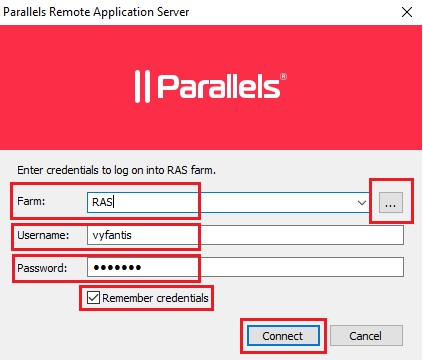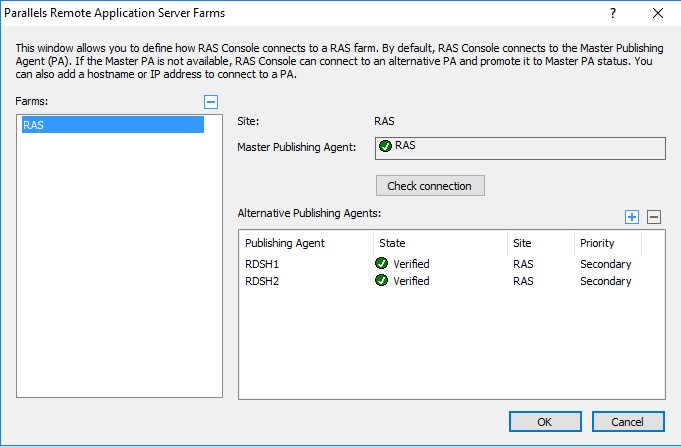 Next step is to register with Parallels® Business Account. If you do not have a Parallels® Business Account, you can register for one by clicking on the "Register…" button. You can also register on our website.
Enter your credentials and click "Sign In."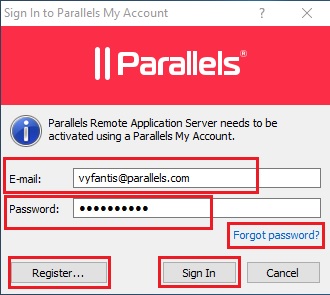 Next, you have to activate Parallels® RAS. There are two options to activate:
Activate using license key – Enter the purchased activation key in the provided text box. Alternatively, you may also click on the "…" button and select the activation key if you have registered the license key on Parallels® My Account.
Activate trial version – You can temporarily activate Parallels® RAS as a trial version. You have a 30-day trial period—with all features available—and can have a maximum of 50 concurrent users connected at any point in time.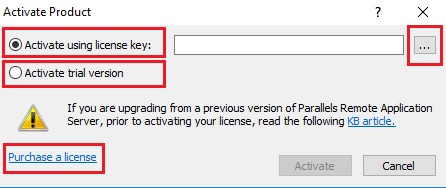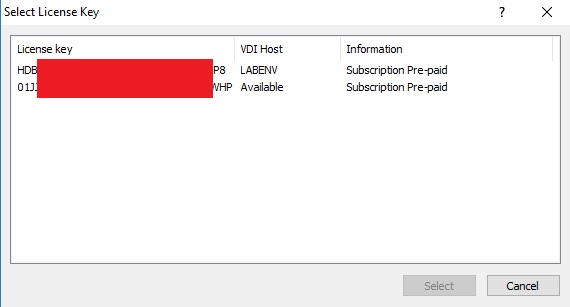 If you have installed Parallels® RAS in a virtual machine environment, you are informed that you need to make sure the IP address of the machine that the server is installed will be static and not change (DHCP) when the machine is shut down or disconnected from the network.