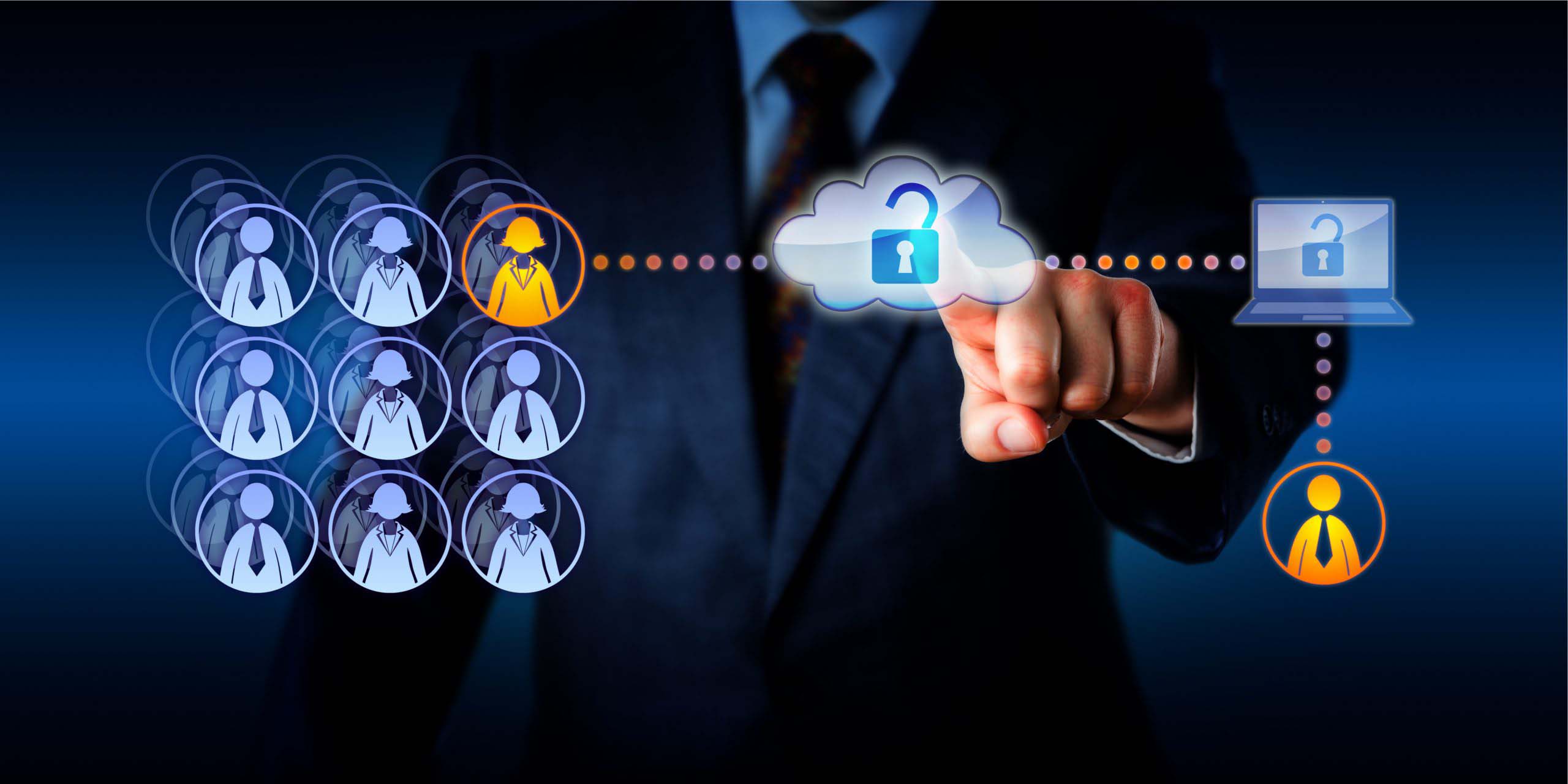 Remote Desktop Manager and Its Business Benefits
In this era of remote working and the popularity of the bring-your-own-device (BYOD) approach, remote desktop connections are increasingly common. A typical remote work environment consists of several such remote desktop connections taking place at a given time. This process is automated and managed via the help of a remote desktop manager.
What is a Remote Desktop Manager?
A remote desktop manager is a specialized program that can handle multiple remote desktop connections. Resources are hosted on a central server called the terminal server. A desktop manager manages the allocation of these resources to clients when the clients request a remote desktop connection.
Microsoft sells the Sysinternals software package's Remote Desktop Connection Manager (RDCMan) for a charge. However, remote desktop connection managers are another name for the whole genre of remote access software. With this kind of service, a user may access a distant computer's desktop and utilize it as if it were local, or they can manage the input system to observe what the user sees on the screen.
Benefits of a Remote Desktop Manager
Enhanced productivity and robust security are some of the key benefits of a remote desktop manager.
Improved productivity
A remote desktop manager helps save time by automating simple tasks like configuring end devices and adding, editing, sharing, deleting, and monitoring sessions. IT managers can also get a complete overview of the remote connections from a single pane of glass when using a desktop manager.
Enhanced security
Good remote desktop manager solutions are fully equipped with the best security practices, ensuring improved security for remote connections. In addition, monitoring and reporting are essential to increasing the security performance of a network.
Simplified infrastructure management
Good remote desktop solutions integrate with Active Directory and other single sign-on (SSO) providers, making it possible to securely share remote connections, server access, website credentials, and more with ease. Integration with Representational State Transfer (REST) API and Security Assertion Markup Language (SAML) are big bonuses.
Advanced auditing and reporting features
Monitoring server and application performance are crucial to providing remote users with a seamless and productive experience. An effective remote desktop manager can help enhance users' experience. By centralizing all the information about remote access in one place, remote desktop managers can help you perform in-depth analysis.
For example, you can analyze the server's usage, what apps are accessed frequently, and what devices are used, among others. This can help you generate new insights about remote access. Additionally, you can easily detect failed logins and other suspicious activities, which indicate hacking attempts. In instances where an incident has occurred, audits and reporting features can help you quickly investigate their sources.
Challenges of a Remote Desktop Manager
There are a few critical challenges when using a remote desktop manager in any enterprise virtual desktop infrastructure (VDI) environment.
Securing remote connections
Using a desktop manager surely helps with automated connection and infrastructure management. However, security is still a concern. The desktop manager must have effective vulnerability scanning practices to ensure that all remote connections are secure from attacks. In addition, all data located in the remote desktops must be secured from unknown sources and connections.
Connecting to heterogeneous remote devices
One of the biggest problems with a remote desktop manager is connecting to heterogeneous hosts. Today, only a few companies have entire Windows systems to manage. With the BYOD and work-from-home (WFH) concept, remote devices can be anything from Mac to Linux to Chromebooks. The ability to manage remote desktop connections in such a versatile environment is paramount.
Desirable Features in a Remote Desktop Manager
When scouting around for a remote desktop manager, make sure to look for these features: 
Support for various remote connection protocols and technologies.

Y

our IT staff 

is 

better off 

if they have a single pane of glass that can handle the protocols and technologies they work with

daily.

 

Secure vault for storing passwords and other sensitive data.

IT staff do not have to store data anywhere else if they have access to a central vault to access

this information when needed.

 

Secure session sharing. 

IT staff may need to 

collaborate

 with 

co

lleagues

 

when tackling a particularly troublesome issue. Such collaboration can be facilitated 

with

the 

secure 

shar

ing

 

of 

connection

s and their

 settings

.

 

Integrated access management. 

Fine-grained access control 

that can integrate with your existing infrastructure 

and keep comprehensive logs allow 

a

dministrators 

to 

have an eas

y

 time managing access

. 

 

Intuitive and powerful organizational capabilities. 

IT staff can better serve

users

requesting support if they can quickly retrieve sessions. 

 
Choosing the Best Remote Desktop Manager
Most businesses have several Remote Desktop Protocol (RDP) sessions every day, and maintaining these manually requires continually entering your credentials. Logging in and keeping track of these sessions can become tedious.
Consider the size of your firm and the kind of challenges you're seeking to tackle when looking for the ideal remote desktop manager. A free tool may be sufficient if you're a small or midsized firm or just want to experiment with remote desktop connection management. On the other hand, large firms may need a premium product with more extensive functions to support complicated and dispersed projects.
How Parallels RAS Helps with Remote Working
Working from home is now a reality, thanks to the social distancing rules that companies have had to enforce in the wake of the coronavirus pandemic. Your organization needs to be facilitated with an appropriate VDI infrastructure. Parallels® Remote Application Server (RAS) is your go-to technology when it comes to enabling your employees to work from home.
Parallels RAS delivers remote desktop and virtual applications to heterogeneous end devices and platforms, including Linux, Windows, Mac, iOS, Android, Chromebook, and thin clients. Parallels RAS launches direct and highly secure connections to privileged sessions, including virtual machines, remote servers, and other critical assets.
The Parallels RAS Console is a remote desktop manager for desktop and application delivery that enables administrators to easily configure and maintain IT infrastructures from a single pane of glass.
As far as security is concerned, Parallels RAS reduces the operability of workstations by disabling the most common local configuration options and offering the same level of security provided by thin clients. What's more, you have access to regular audits and customized reports filtered according to your criteria.
Experience the benefits of a remote desktop solution at its best!