Parallels RAS | What is Virtual Desktop VDI?
Virtual Desktop VDI – Virtual desktop infrastructure (VDI) enables organizations to fully run functional virtual machine-based desktops. This allows end users to access their desktops from any device or location. It aids in reducing overall TCO, securing data, and enabling mobile and remote access. However, due to its complexity and implementation cost, VDI has not been widely adopted in the market as expected.
Parallels® Remote Application Server helps organization address these drawbacks, making VDI ease to use and affordable while offering reliable performance.
Virtual desktop infrastructure – Market trends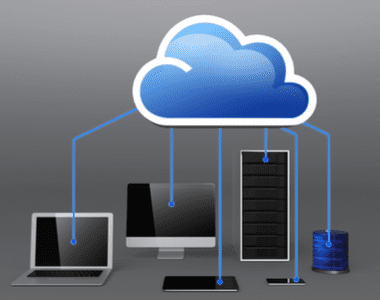 When VDI was introduced into the market, industry experts predicted that this would be the next big thing, even rapidly taking over traditional desktop management and delivery systems at a steady pace. As a matter of fact, since 2006, VDI has been considered an alternative to the server-based computing model used by Microsoft Terminal Services/Remote Desktop Services (RDS). However, VDI adoption did not grow as expected due to the complexities involved with this technology.
In spite of its slow start, recent years have proven that there has been a consistent growth in the VDI market.
What is virtual desktop infrastructure (VDI)?
Virtual desktop infrastructure (VDI) enables users to work on desktops and applications that run inside virtual machines (VMs), either hosted on physical servers or in the cloud. Using VDI, employees can still perform the exact same operations and tasks as though they are using a traditional PC. VDI enables organizations to simplify management and reduce costs by consolidating and centralizing desktops. This enables businesses to empower end users' mobility, allowing them to access virtual desktops and applications from anywhere, on any device, and at any time.
How does Virtual Desktop VDI work?
The main components of a VDI are a connection broker and a hypervisor. The connection broker allows the end user to connect to an available virtual desktop, while the hypervisor actually runs the virtual desktops.
Connection Broker – The connection broker manages a pool of connections to shared resources, enabling access to server-based desktops, virtual desktops, and virtual applications.
Hypervisor – A hypervisor, or virtual machine monitor (VMM), is computer software, firmware, or hardware that creates and runs virtual machines. A computer on which a hypervisor runs one or more VMs is called a host machine, and each virtual machine is called a guest machine.
Virtual desktop pools enable IT administrators to create groups of virtual desktops that are normally created for users who share the same needs. Simplify configurations by grouping different teams that require specific applications and utilities, such as the finance or human resources departments. When a team member establishes a session with a connection broker, it assigns the session to an available virtual desktop from the appropriate pool.
The aim of VDI solutions such as Citrix Virtual Apps and Desktop (formerly Citrix XenDesktop), VMware Horizon, and Parallels Remote Application Server (RAS) is to simplify the management and deployment of these processes.
How does VDI help organizations?
VDI offers many benefits to organizations, depending on the industry. The most important benefits include: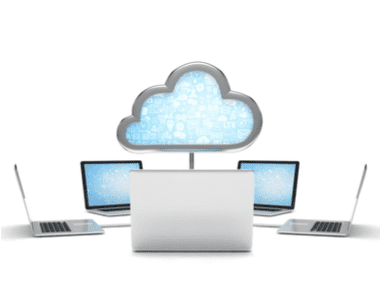 Management – VD
I allows you to centrally manage desktops and control what is being installed and used on the desktops.

Deployment – IT administrators can deploy and manage hundreds of virtual desktops very quickly compared to using traditional imaging technology.
Security – Using VDI, organizations achieve greater security. Data and images are stored in the datacentre (or cloud). As a result, even if a device is stolen, the information is still protected.

OS Migrations – VDI allows IT administrators to dramatically reduce the time and complexity of rolling out a new operating system, such as Windows 10, because deployment is done in a few datacentres rather than in many offices.

Device Independence – With VDI, end users can choose and work on any device. Thin clients, PCs, Mac®, Linux, mobile devices, and even HTML5 browsers can be used to access virtual desktops and applications.

Increase Hardware Lifespan – Organizations that choose VDI can extend the lifespan of their hardware by repurposing legacy workstations. Since the computing process happens on the server, the end-user device does not need high-end computing performance resources.
Parallels RAS makes VDI easy and affordable
Parallels RAS allows businesses to effortlessly implement VDI. With Parallels RAS, IT staff can deliver full desktops and offer a Windows-desktop experience with maximum infrastructural flexibility to any device. Parallels RAS customized templates enable businesses to deploy VDI desktops on demand, by replicating a virtual desktop as many times as needed. Using the linked-clone's administrators in Parallels RAS can easily manage groups of desktops at one go. In addition to its straightforward manageability, a very attractive price tag makes Parallels RAS an ideal choice for any business seeking to implement VDI. Learn more.
References
Virtual Desktop VDI – The Pros and Cons of Using Virtual Desktop Infrastructure
pcworld.com/article/252314/the_pros_and_cons_of_using_virtual_desktop_infrastructure.html
Virtual Desktop VDI – Server Virtualization
phoenixpcnetworking.com/virtual-desktop-infrastructure-vdi/
Virtual Desktop VDI –  Best Virtual Desktop Infrastructure (VDI) Software | g2crowd.com
g2crowd.com/categories/virtual-desktop-infrastructure-vdi
Virtual Desktop VDI –  Global Virtual Desktop Infrastructure (VDI) Market to Grow Rapidly Through 2021, Due to Its Ability to Offer Improved Security and Flexibility to Enterprises: Technavio | businesswire.com
businesswire.com/news/home/20161111005754/en/Global-Virtual-Desktop-Infrastructure-VDI-Market-Grow
Virtual Desktop VDI –  virtual desktop infrastructure (VDI) | searchvirtualdesktop.techtarget.com
searchvirtualdesktop.techtarget.com/definition/virtual-desktop-infrastructure-VDI
Virtual Desktop VDI –  VDI Technology Better, Faster and Cheaper, But Adoption Still Slow | cio.com
cio.com/article/2382286/desktop-virtualization/vdi-technology-better–faster-and-cheaper–but-adoption-still-slow.html
Virtual Desktop VDI –  What is Virtual Desktop Infrastructure (VDI)? | windowsitpro.com
windowsitpro.com/systems-management/what-virtual-desktop-infrastructure-vdi