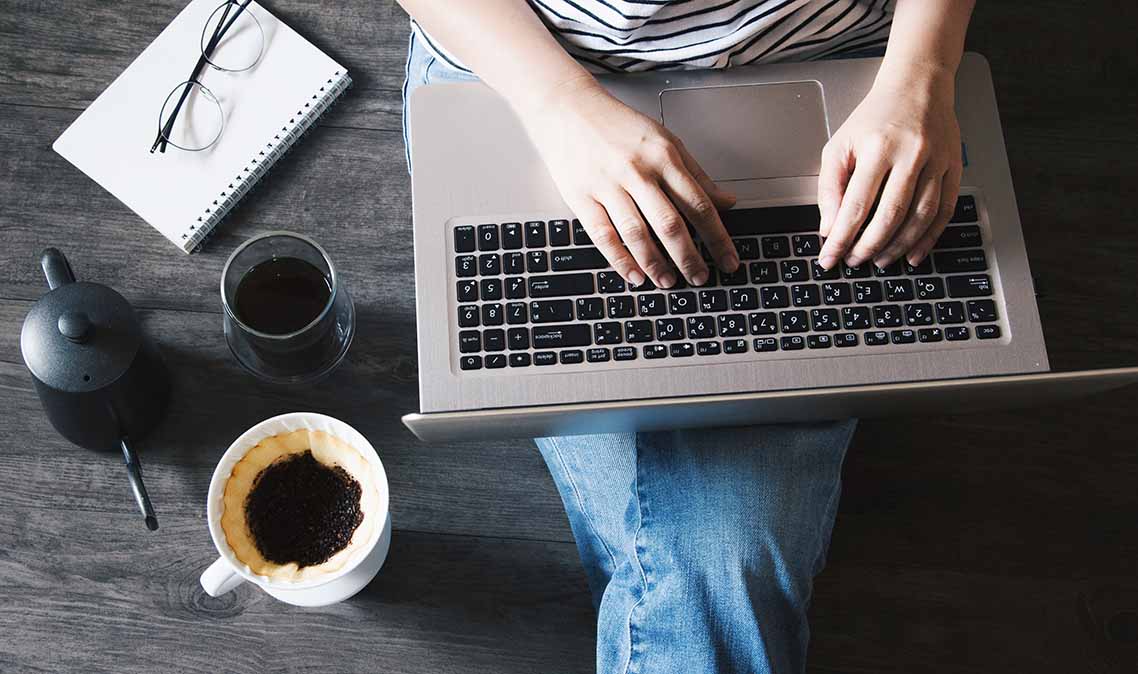 5 Reasons Why CEOs Should Support Remote Work
Executives and employees alike anticipate a future that includes increased remote work. The combination of the pandemic and advances in technology provide more than two years of widespread proof that most tasks can be completed remotely, so there's no question that remote work is here to stay.
Given that 84% of employees have indicated that working remotely after the pandemic would make them happier, the question now is, Will leaders get on board with remote work?
Preparing for a hybrid or remote-first workplace involves careful consideration and awareness of a variety of concerns from IT logistics to employee engagement—and all of it either crosses or lands on the CEO's desk.
Establishing a remote-first culture starts with buy-in and support from the CEO and HR leadership and continues all the way down to those in more supporting roles. It involves enabling working from home faster and more efficiently as well as increasing revenue, hiring and retaining top talent, and improving the work-life balance at your organization.
The shift to remote work is no longer a distant possibility. It's a present reality.
As the CEO or a chief HR officer (CHRO), you have the challenging job of taking the lead in making big transitions, listening to concerns, and setting the tone to help everyone understand what the future will look like for them. How you lead your company can have a far-reaching impact, not only on your own workforce but on other companies as they explore how to address the issue of remote work.
The key question to ask yourself is, What is best for the business? There's a strong case underscored by the five reasons outlined in this article to support remote work within your organization.
1. Ensure Business Continuity
If the COVID-19 pandemic taught us all anything, it's the importance of ensuring business continuity in the event of a disaster. And remote work can play a key role in a disaster-preparedness or business continuity plan.
After all, being able to deliver fully operational virtual desktops or workplaces and remain operational during adverse events (e.g., a pandemic, major supply chain disruption, natural disaster, etc.) is key towards ensuring the long-term health and success of your company.
Having a solution in place before an adverse event occurs and a plan for work to continue remotely is essential for CEOs and the leadership team. Being prepared is half the battle, and ensuring that your teams can access company applications, data, and each other at any time, any place, with (nearly) any device is a key aspect of that preparation.
2. Enhance Company Data Security
Protecting your organization from cyber threats is essential whether you have a remote, on-site, or hybrid workforce. As workforces become more and more distributed, ensuring that you have appropriate security measures in place is not merely an option—it's a necessity.
In fact, cloud-based tools and web applications (e.g., those your employees use to access company resources like email or files) followed by desktop- sharing tools are two of the biggest entry points for cybercriminals, according to a recent Verizon report.
While you've probably heard about how the pandemic has increased the number of global cybersecurity threats and data breaches, virtual desktop infrastructure (VDI) solutions are one way to help secure your company's remote work environments.
Most VDI solutions include features that help to protect your remote workforce from malware, extortion or ransomware, phishing schemes, and more. These features include:
Multi-factor authentication (MFA). MFA is a system in which users are granted access to a website or application only after accurately supplying two or more pieces of information. For instance, when you are required to fill in your password and then enter a passcode you received in your email or via text to access a given website, that site has multi-factor authentication in place.
Encryption protocols. These are protocols or rules that protect your data from unauthorized access through encryption or by being encoded cryptographically while that data is being stored, transmitted, or shared.For instance, any company data or sensitive information (such as usernames and passwords) that is accessed through a network (especially public internet connections or home Wi-Fi setups that remote workers may be using), can be subject to attacks. Having remote work solutions in place that utilize or enable encryption protocols can help prevent a variety of cyber-attacks before they occur.
Data segregation. This feature ensures that data shared or stored in multitenancy environments, such as public or shared clouds, is protected via strictly enforced separation mechanisms that do not allow applications, desktops, or data to be shared between sites or users within a specific infrastructure.
Client policies. These serve as a strict set of rules that govern or limit what individual users can do with a given application, device, or file. Information can be shared on a need-to-know premise, and more sensitive data can be limited on a user-by-user basis.
3. Boost Your Bottom Line
The connection between productivity, performance, and profits, combined with cost savings, makes remote work an attractive option for making an impact on the company's bottom line.
The overhead costs of maintaining physical office spaces for hundreds, thousands, or tens of thousands of employees can eat up an enormous chunk of your top-line revenue. Letting go of the myriad costs required to maintain even a fraction of your facilities can give your bottom line a big boost.
What's more, the data on remote work productivity from Owl Labs shows 83% of remote workers are working at the same or higher productivity level as they did in the office, which alleviates the long-held concern that remote workers may be too distracted to work well from home.
In fact, 55% of workers say they're working more hours remotely than they did in the office, a definite side benefit of eliminating commute times. Even more surprisingly, 38% of workers said they'd be willing to take a 5% pay cut to work remotely, even part of the time.
Global Workplace Analytics released a report showing that employers can save on average nearly $11,000 per remote worker who works from home just 2.5 days a week. According to research from Capgemini Research Institute, shifting to a remote work approach can cut operational costs by a third or more on average, primarily in the reductions associated with commercial real- estate expenses.
What's more, remote work can result in significant cost savings in regard to IT staffing, maintenance, and hardware costs. Bring -your -own -device (BYOD) policies can be securely implemented, cutting down on the need for IT assistance and hardware costs.
VDI solutions can also help reduce costs for companies by allowing remote workers to access the same machines and hardware they would in the office from their own devices or low-cost thin clients, mitigating the need for organizations to supply laptops or mobile devices.
Of the 500 organizations surveyed in the report mentioned earlier, around half are planning to cut down on office space over the next two to three years, which points to a significant shift in how organizations work and perceive the office.
If workers are more productive in a remote work setting, that can increase revenue and at the same time reduce overhead costs of maintaining offices. When you're looking to produce the right results for your organization, remote-first as an operational strategy should be considered.
4. Find (and Retain) Better Talent Globally
Keeping pace with the competition is a significant concern for CEOs, and it goes beyond products and services. It applies to finding the right people you need for your organization, too. The financial impact of the pandemic has put more pressure on CEOs to ensure their company emerges into a state of stability and growth in both the short- and long -term.
This requires attracting the best talent, which may not always be located near your company's physical headquarters, especially when it comes to niche skillsets.
Embracing flexibility for workers gives flexibility to the entire company. The pool of talent expands significantly when you aren't tied to a physical location. For CEOs, this can be a way to spur innovation and bring in skillsets that aren't otherwise available in your region or within your budget.
In a global economy as connected as ours is today, there's no reason to limit your recruiting to any particular geographic area. The right person for the job can be nearby, or could require plane travel to reach your offices or worksites in person when necessary. The limitations of locale don't apply the way they did even five years ago.
Adopting a remote-first approach opens the opportunity to expand your team beyond the old boundaries and extends to opportunities within your market. After more than two years of widespread remote work, many workers are accustomed to remote work and are comfortable with onboarding remotely.
Being competitive requires agility and responsiveness to market demands that require diverse skills and perspectives. In an increasingly competitive job market, organizations like yours must approach candidates in the same way you're approaching your buyers—with benefits they cannot and do not want to resist.
The cost savings of remote work opens several opportunities when it comes to recruiting the right talent for your organization, including:
Investing in higher-skilled workers or employees with niche skillsets that may not otherwise be available for your organization.
Reducing salary expenses. If your company is located in a high cost- of- living area, you may be able to hire the same or similar talent for less if they are remote.
Enticing candidates to leave your competitors by offering a higher base pay and the option to work remotely.
Expanding bonus opportunities, flexibility, and other benefits employees care most about, such as mental health support, healthcare benefits, and savings plans.
It's long been a recruiting practice for companies to highlight the perks they offer to attract top talent. But perks like free food, coffee, and gym memberships won't help you bring in the people you need to help you grow your organization in this new work climate.
Today, the competition for talent is focused ont how companies are prioritizing the flexibility and balance that their people want from working outside the office. A recent study found that only 31% of workers prioritized office space and perks as part of an exceptional employee experience while 56% agreed that flexibility to work in whatever location they want was important.
With the majority of workers showing a preference for remote work, many employers have begun to reimagine perks for the remote workforce. Instead of stocking food and drinks in the office, they're providing stipends for people to get food delivered to their home. Instead of gym memberships, they're offering remote fitness opportunities like Peleton bikes or online personal training.
There's a tremendous opportunity for organizations that choose to support the shift to remote work. For CEOs who weren't on board with remote work in the past, it's important to reconsider those views now that workers have shown they prefer this new way of working.
5. Improve Work-Life Balance
According to research from Owl Labs, better work-life balance was a factor for 88% of workers who changed jobs or are looking for work. Even with workers who show a preference for ongoing or occasional days in the office, providing flexibility that's supported from the top down is a clear sign that you listen to what employees want and give them options for how and where they work.
Flexibility for workers is about so much more than the space in which they work and the perks they get at the office. It's about having fewer demands on their time (such as commuting or extensive travel), being able to achieve a better work-life balance with the time they do have and finding ways to fit work into their life rather than finding time for life outside of work.
When your organization is committed to improving employee engagement and satisfaction, your people will take notice. Adopting a remote-first workplace is one way to show that commitment because of the impact it has on work-life balance.
The preference for remote work is based on the flexibility that comes from two major factors that contribute to improved work-life balance: reduced commute times and increased flexibility
Reduced Commute Times
In a recent report from the US Census Bureau, the average one-way commute times increased to 27.6 minutes in 2019. When you spend over four hours a week and over a week of the year in the car driving to and from work, it's easy to see why 79% of people indicated "no commute" is one of the things they like most about working from home. Workers can reallocate that time to family, hobbies, and other personal interests.
In a survey by WFH Research, 86% of respondents cited the saved commute time as one of the reasons they were more efficient working from home than in the office. Research has shown that making any reduction in a commute can translate into a gain in productivity and innovation.
Reduced commutes or eliminating commutes entirely can also reduce an organization's total carbon footprint. While individual results vary depending on a range of factors including their home office set-up and energy usage and the increased desire to travel for business or recreation, working remotely can decrease a person's total carbon emissions by up to 80% in some cases, according to Forbes.
Increased Flexibility
One attractive, though not necessarily universal, benefit of remote work is more flexibility in the day-to-day work schedule. Working from home allows workers to take care of personal errands, family obligations, and other needs more freely than when they're in the office. Additionally, workers have more options for when and how long they work on specific tasks throughout the day.
When workers can prioritize when and how to do their work, they can work at times that are most productive for them. This helps contribute to the boost in productivity that remote work brings, along with reduced distractions. In general, the flexibility of remote work has been shown to contribute positively to increased employee engagement.
How Parallels RAS Enables Remote Work
With Parallels® Remote Application Server (RAS) helping to enable remote work via virtual desktops and more, your organization can experience the benefits of remote work, including increased productivity, improved work-life balance, the flexibility of remote hiring, and reduction of overhead around facilities and IT.
As a comprehensive VDI solution, Parallels RAS enables organizations like yours to publish virtual applications and desktops from a centralized server to any endpoint and on any platform, including any HTML5-ready browser.
This ensures all your company resources are available to employees who need them anywhere, anytime, in any place. They can remain productive and enjoy the work-life balance they want since they don't have to be tethered to their desk—or any other device—to do their job.
As a VDI solution, Parallels RAS provides a straightforward, quick, and cost-effective way for organizations to onboard new employees. Rather than giving each employee a PC or a laptop to access corporate information, IT administrators can leverage Parallels RAS virtual desktops to provide new hires with access to the company's network quickly and securely.
Parallels RAS can also help reduce overall IT costs. Unlike other desktop virtualizations, Parallels RAS requires less hardware and fewer resources to set up, allowing an overall total cost of ownership (TCO) reduction of up to 60%.
Additionally, your organization can use Parallels RAS to extend hardware life cycles through low-cost devices (e.g., Google Chromebooks) that help to minimize hardware costs. Perhaps most importantly, Parallels RAS offers an all-inclusive single licensing model, which helps companies avoid the hidden costs that can arise when opting for other VDI solutions.
Learn how Parallels RAS can help you create a secure, productive remote workplace at your company.