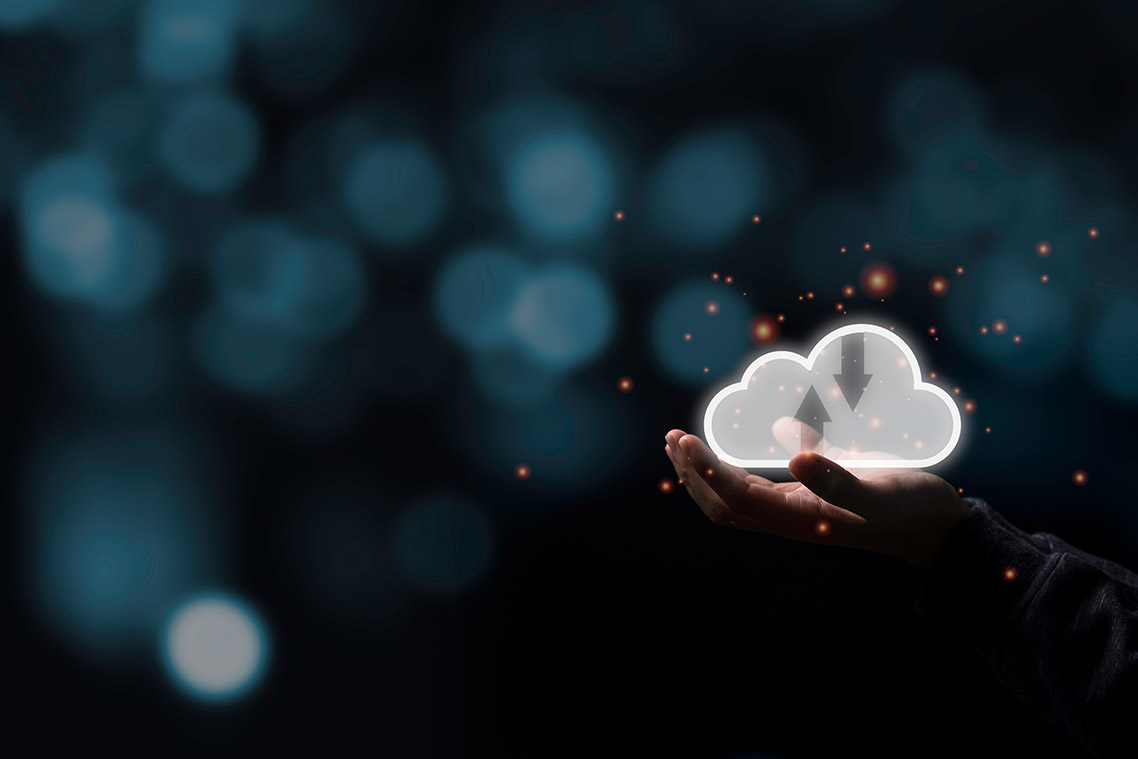 Citrix VDI Download: What You Need to Know
Citrix Virtual Apps and Desktops is one of the virtual desktop infrastructure (VDI) solutions that delivers centrally hosted virtualized resources to local endpoints without the necessity of installing them. Organizations can leverage Citrix Virtual Apps and Desktops to boost their overall security postures and streamline IT administration while providing employees with a consistent and flexible user experience.
Citrix VDI download is available through Citrix Virtual Apps and Desktops environment. However, Citrix Virtual Apps and Desktops isn't the only VDI solution. Other cost-effective desktop virtualization products are less complicated to deploy than Citrix VDI, which we'll discuss in this post.
What Is Virtual Desktop Infrastructure (VDI)?
VDI is a technique that uses virtual machines (VMs) to manage and deliver Windows-based virtual applications and desktops to any endpoint on any operating system (OS) platform. The endpoints—which can be PCs or other devices like thin clients, tablets, or smartphones—must be constantly connected to the centrally hosted server to maintain access to the virtualized resources.
Hypervisors and connection brokers are two of the main components of any VDI solution. The hypervisor first decouples the physical server from the logical OS, essentially partitioning it into multiple VMs. On the other hand, the connection broker serves as a gateway, connecting each user to their desktop instances. It also authenticates the user and reassigns the VM when the user gets disconnected.
There are two basic forms of VDI: persistent and nonpersistent. A persistent VDI enables users to personalize and save their settings, including work progress for future use. Persistent VDI behaves like an actual physical PC where a user connects to the same VM—with all the changes to applications and files retained—each time they log in.
In contrast, a nonpersistent VDI creates uniform desktops that users can access when required. However, users cannot customize these resources or save their personal and session settings. Once the user logs out, the desktop returns to its original state.
Organizations that deploy VDI can achieve significant benefits. For example, they can enhance user mobility and remote access since employees can access virtual applications and desktops from any approved endpoint in any location. VDI can also improve the organization's overall security because all the data resides on the server and not the endpoint.
But most importantly, VDI can also help IT teams streamline IT management. For example, they can apply software updates and patches, modify change configurations, and enforce policies from a centralized server.
Citrix VDI Solutions
Citrix VDI solution primarily falls within Citrix Virtual Apps and Desktops, a primary tool that delivers desktop virtualization services. However, Citrix has been urging its customers to migrate their on-premises workloads to the cloud and utilize its desktop as a service (DaaS) solution over the last couple of years.
According to the company, migrating the management and deployment layer of Citrix Virtual Apps and Desktops to the cloud simplifies the installation process, patching, and integration processes. Organizations that opt for Citrix DaaS usually receive all the core infrastructure components necessary to deploy and manage Citrix Virtual Apps and Desktops, including the License Server, Delivery Controller, and Director.
Cloud-based DaaS allows organizations to achieve substantial cost savings through the "pay-as-you-go" pricing model. Under this scheme, businesses can easily scale up and down by adding resources for growth or minimizing capacity to save costs.
Citrix DaaS has four pricing plans:
| | | |
| --- | --- | --- |
| Pricing plan | Description | Cost |
| Citrix DaaS Standard | This is a managed DaaS solution that Citrix provides through Azure and Google Cloud Platform (GCP). The plan has limited functionalities, including secure remote access to physical desktops and simplified image creation and management. | Citrix charges US$ 10 on a "pay-as-you-go" monthly pricing subscription. |
| Citrix DaaS Advanced Plus | This pricing plan allows organizations to achieve better DaaS offerings, including unified management of all virtual applications and desktops. | Citrix charges US$ 13 per user per month. |
| Citrix DaaS Premium | This pricing plan provides a comprehensive digital workspace solution that creates an open architecture, providing advanced security and image management tools. | Citrix charges US$ 20 per user per month. |
| Citrix DaaS Premium Plus | incorporates all the Citrix DaaS premium features and performance analytics to achieve enhanced user experiences. | Citrix charges US$ 23 per user per month. |
Like all cloud service providers (CSPs), Citrix often touts significant cost savings as a major reason organizations should migrate from on-premises VDI to its DaaS offering. However, you need to undertake financial analysis and the features included in the plan to ascertain the actual costs involved.
Citrix VDI: Why Downloading Citrix Virtual Apps and Desktops Is Complicated
Citrix provides multiple virtualization solutions, many of them having been renamed countless times. For example, Citrix Virtual Apps—formerly known as Citrix XenDesktop—is the primary tool that delivers virtual applications to any endpoint. Likewise, Citrix Virtual Desktops, previously called Citrix XenDesktop, is a desktop virtualization tool that delivers virtual desktop environments to any device.
Citrix Virtual Apps and Desktops provide both functionalities. Besides Citrix Virtual Apps and Desktops, you also need to download other dependencies such as Delivery Controller, Studio, Director, and the License Server, complicating the entire installation process. In this regard, IT teams must thoroughly research multiple Citrix VDI products and features that Citrix provides to determine the right fit.
Adding to this challenge is the fact that IT teams need to be certified for each of the VDI solutions that Citrix offers to manage the virtualization infrastructure.
Limitations of Citrix VDI
Despite the potential benefits that companies can derive from Citrix VDI solutions, the product does come with challenges. Let's take a look at some of the challenges associated with Citrix VDI:
It has a costly and overly complex licensing framework. Citrix VDI has an expensive multi-edition licensing model consisting of different products, editions, on-premises, and cloud-based licenses. Companies that want to invest in it must carefully weigh all the matrices and editions before settling on an appropriate product.
The installation process is overly complicated. A complete Citrix VDI solution usually involves many dependencies that IT teams have to install and maintain. Some of these components require dedicated servers, duplicating the entire infrastructure, and increasing management efforts.
You need certified IT teams to deploy and maintain Citrix VDI solutions. A typical Citrix VDI infrastructure consists of multiple components, including Workspace App, Virtual Delivery Agent (VDA), and Citrix ADC. IT teams must be certified in each of these products to deploy and manage the virtualization infrastructure through a training process that is costly and opaque.
A Simple and Cost-Effective VDI Solution: Parallels RAS
Parallels® Remote Application Server (RAS) is an all-in-one VDI solution that companies can use to deliver virtual applications and desktops to distributed workforces. It is an ideal alternative to Citrix VDI because of a simplified and less-costly licensing structure.
Unlike Citrix's complex and costly licensing framework, Parallels RAS is a full-featured product that organizations can access through a single license. Companies can get everything they need in a VDI solution, such as user session management, load balancing, reporting, and more, without costly hidden fees or add-ons.
Parallels RAS is easy to use and has a simplified installation process. Non-specialized teams can easily install the product within minutes, using simple wizard-driven instructions. Unlike Citrix VDI, Parallels RAS doesn't require add-ons such as a separate license or database server, meaning everything gets done via a centralized management console.
Parallels RAS is also straightforward when it comes to certification. Unlike Citrix's multiple accreditation components, Parallels RAS has only two certifications: RAS Technical Professional (RAS-TP) and RAS Technical Professional Advanced (RAS-TPA). Any non-specialized user can enroll in these programs and get certified to start deploying and managing Parallels RAS's virtualization environment.
Experience how Parallels RAS simplifies the VDI experience cost-effectively!