Of Course, Universal Control Works With Parallels Desktop for Mac
After much anticipation, since it was first shown at WWDC20 nine months ago, Apple released the Universal Control feature in macOS Monterey 12.3 and iPadOS 15.4.
Video 1 shows you what Universal Control does and how easy it is to enable it. Basically, Universal Control gives you the ability to use a single mouse and keyboard with several nearby Macs and iPads that are all signed into the same iCloud account.
Several others have remarked that Universal Control seems "magical" in how seamless the transition from one Apple device to another is. Achieving this feeling of seamless magic takes a great deal of behind-the-scenes work and I suspect this is the main source of the delay in releasing Universal Control. I, for one, am glad that Apple took the time to work on all the details of this feature before releasing it.
I have tested Universal Control with Windows 11 on ARM running in Parallels® Desktop 17.1.1 and it appears to work just fine, see figure 1. I could drag files from my iPad Pro to the Windows 11 desktop or to a Windows app, and I could drag files from Windows 11 to my iPad Pro.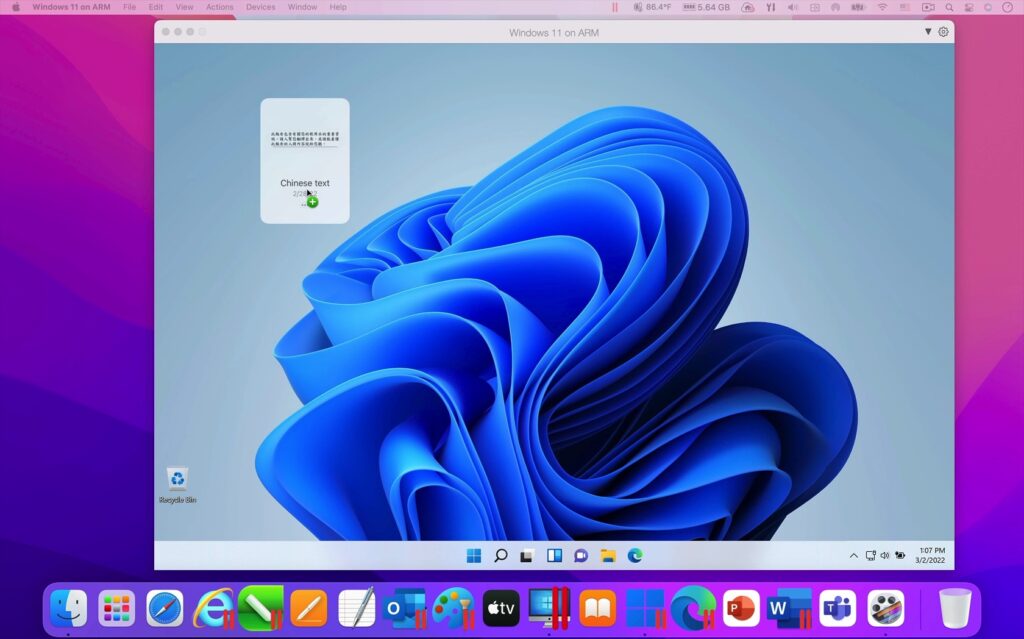 I didn't show it in the video, but Universal Control also works between several Macs. In Figure 2, you can see that I have set up Universal Control between an iPad Pro, an M1 MacBook Pro, and an Intel MacBook Pro. All these devices are signed into my iCloud account.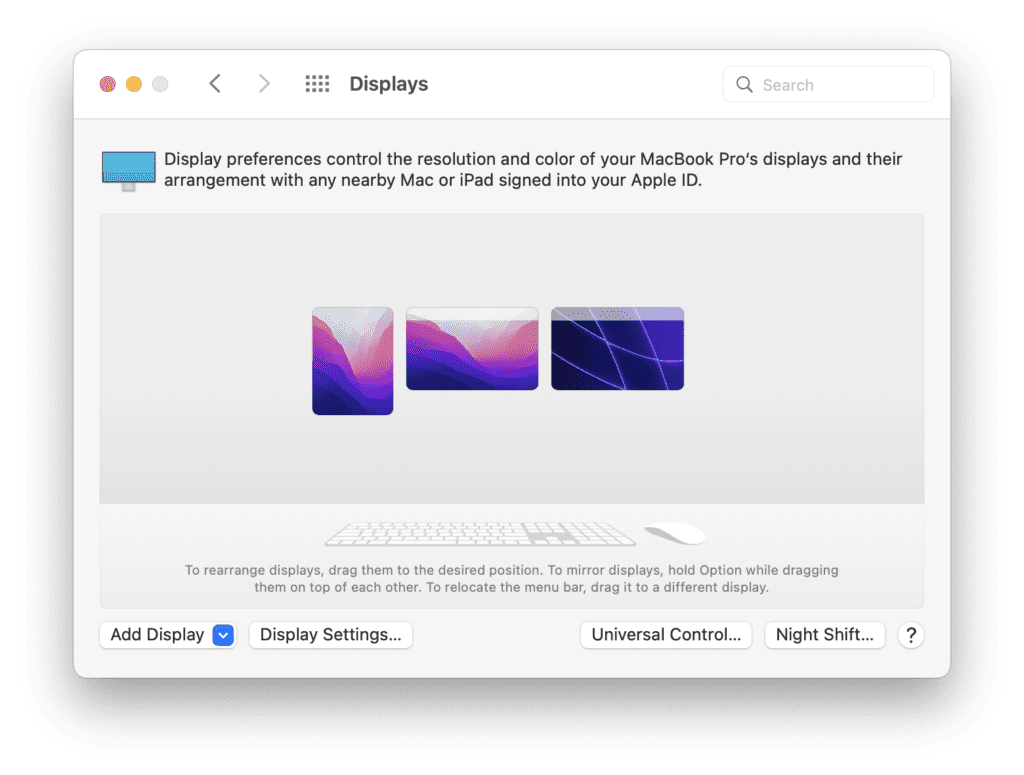 Now you might think Universal Control seems a bit like Sidecar, a feature released with macOS Catalina in 2019. While there is some visual similarity, there is one big difference: in Universal Control, it is iPadOS you are interacting with on the iPad; in Sidecar, you are interacting with macOS on the iPad screen. More details comparing Universal Control and Sidecar are described in this excellent MacRumors article, Universal Control vs. Sidecar: What's the Difference?
Stay tuned for future blog posts showing how Parallels Desktop will make use of other new macOS/iPadOS features as they are released by Apple. 
Download the free, full-featured 14-day trial of Parallels Desktop and see for yourself. Let us know about your experience on Facebook or Twitter.