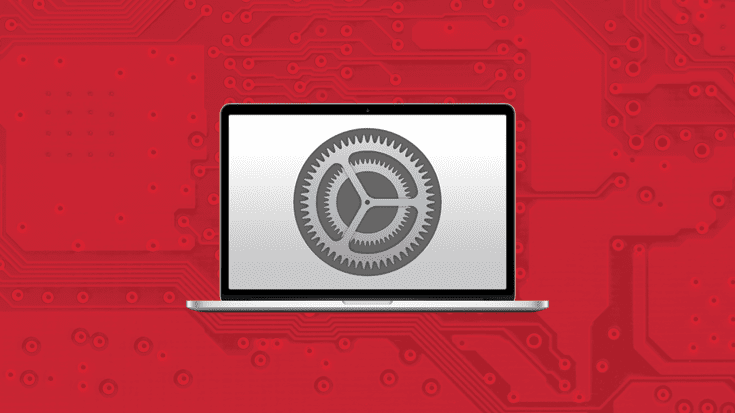 How to Keep Your Mac Awake
---
It can be quite handy to keep your Mac awake and avoid your display from dimming or going to sleep. According to Apple® support pages, you can set your Mac to go to sleep after a specified duration of activity or to wake up at a specific time. You can also use a terminal command to achieve this. However, what if you need to keep your Mac awake for a very specific amount of time, or keep it from going to sleep occasionally versus indefinitely? This is where one-click tools included in Parallels® Toolbox come in handy, like Do Not Sleep and Presentation Mode. 
Parallels Toolbox is our all-in-one solution with over 30 tools for macOS® and Windows. With just one click, easily problem-solve to save space on your hard drive, create high-quality content, and quickly optimize your computer for a presentation. Our economical suite of tools replaces the need for multiple applications. 
Do Not Sleep is an easy-to-use tool included with the full Parallels Toolbox suite for macOS or Windows.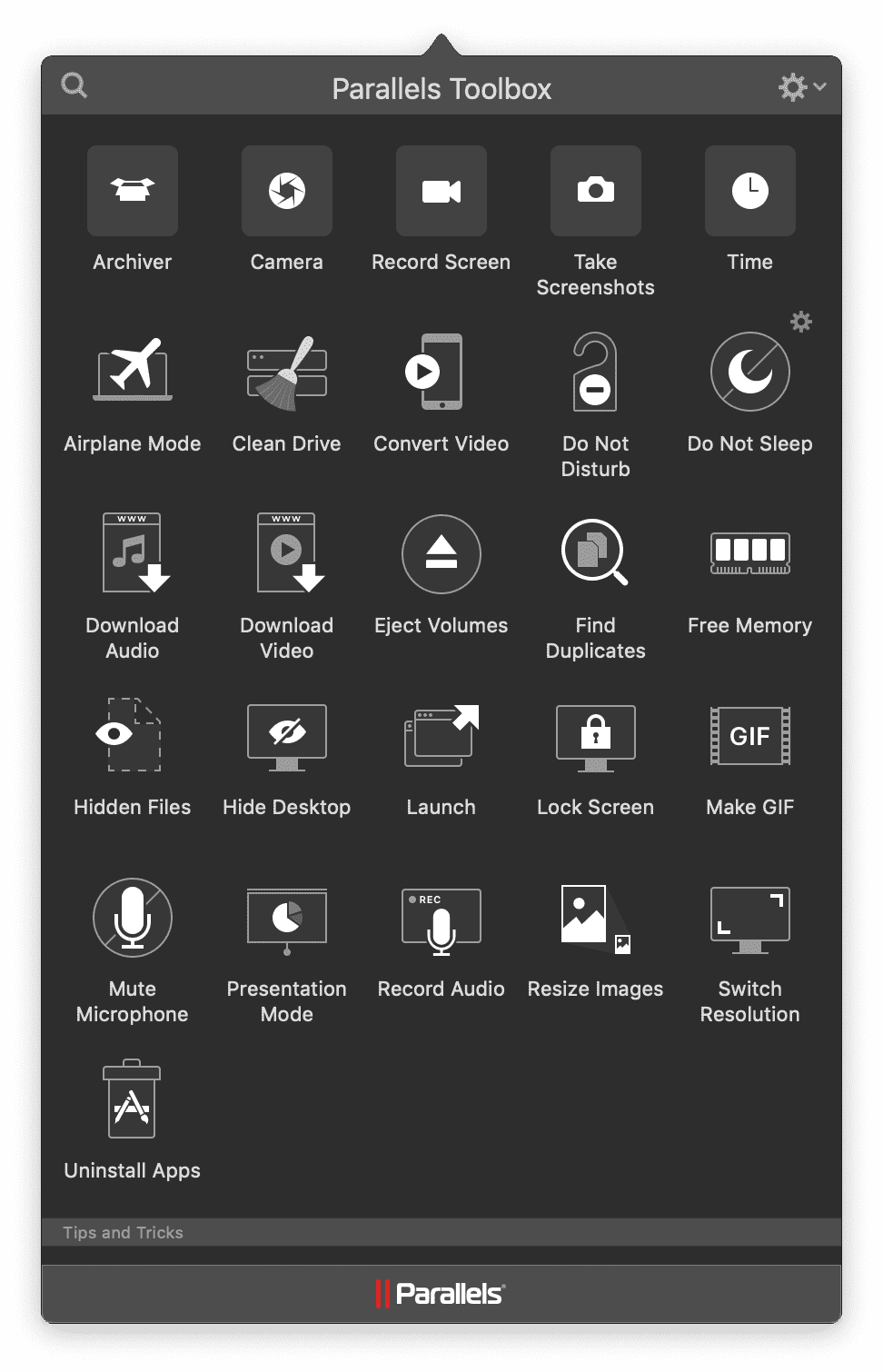 Presentations, transferring data, or rendering a video are just a few reasons why you may need your Mac to stay awake. This tool will stop the Mac display from sleeping, and you can customize the duration of the Do Not Sleep tool, too.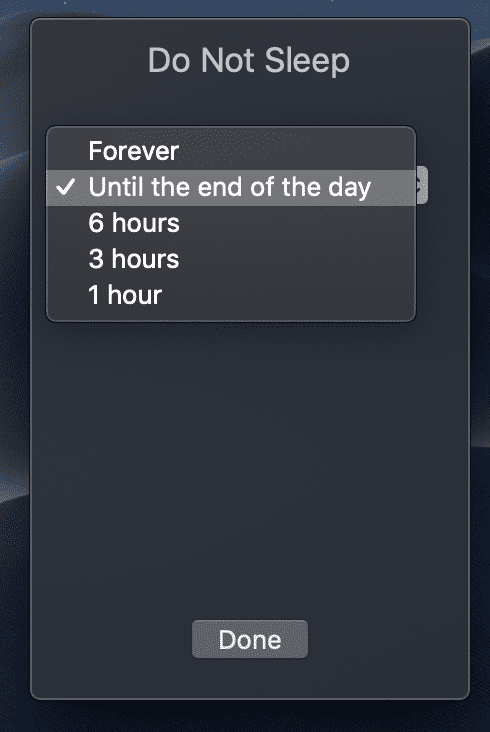 The customizable duration allows users to work worry-free. However, Do Not Disturb just prevents your display from going to sleep. If your needs are a bit more complex, we have another fantastic tool in the Parallels Toolbox suite. 
Presentation Mode disables all distractions to provide a better presentation. Students or employees alike can gain tremendous value to their presentation with this tool.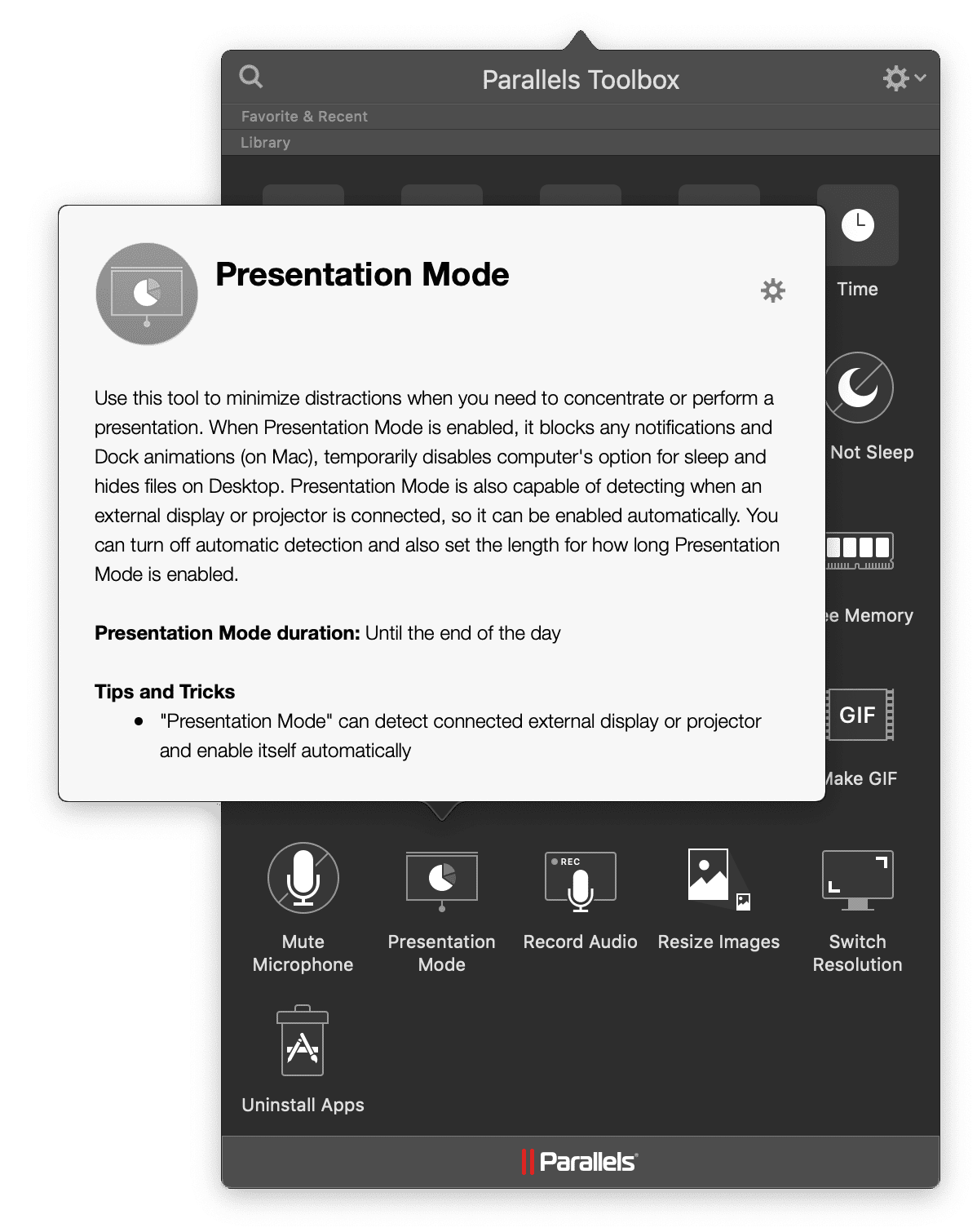 While the screenshot above shows Presentation Mode with the duration set to "Until the end of the day," you have control over the duration: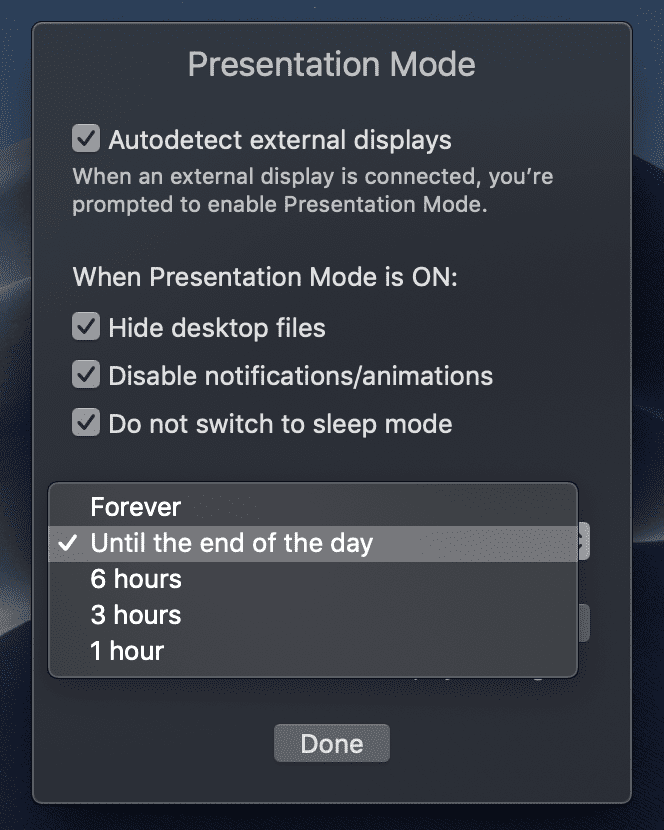 The ability to customize the duration is helpful for getting set up for your presentations, ensuring you're hyper-focused, and disabling potentially embarrassing notifications. 
With its economical value and subscription benefits, Parallels Toolbox beats the competition for providing a solution to keep your Mac awake. Not only is it more economical (you receive over 30 additional tools), you also receive more tools on a regular basis added to the annual subscription. With 24/7 support, you'll always be working with peace of mind with Parallels Toolbox.
Are you looking to download Parallels Toolbox and try it for free for 7 days prior to deciding if you'd like to buy it? No worries, download it for macOS or Windows!