Isolation Helps Secure Virtual Machines
---
Virtualization plays a major role in computing in general and is gaining relevance in desktop computing. When in use as test environments or virtualized desktop systems, virtual machines (VMs) may seem to have quite low security requirements at first sight. Acting as so-called sandboxes, VMs are easy to set up and delete again and only present a limited hazard for their host systems.
But although an infected virtual machine can be replaced relatively quickly, it's still worthwhile to take suitable action to protect it against attacks. Even a wholly safeguarded host system will not extend its protection to a virtualized guest system—and an infected virtual guest system with access to the computer's functions and files can do real damage. When users work with two systems in parallel on one device, IT departments are well-advised to safeguard both of them with the help of suitable software.
Isolate virtual machines from their host systems for enhanced safety
If VMs are to be used productively in a business environment—for example, for the purpose of using Windows software on corporate Mac devices—then those VMs should be secured in the same way as native systems. Even if a VM can easily be restarted after an infection, there can still be negative effects. Suitable safety measures include malware protection on the virtual guest system and isolating it from its host system as needed.
Parallels Desktop™ for Mac Business Edition offers the option to turn off part of its convenience functionality, resulting in enhanced sandbox safety. The "Isolate Windows from Mac" option, found under the "Safety" options, makes it so the guest system will not have direct access to any of the device's hardware features. File synchronization is also deactivated. This prevents malware from "crossing over" to the host system and doing damage beyond the boundaries of the virtual machine. This can be the best way to go for VMs used for development and testing.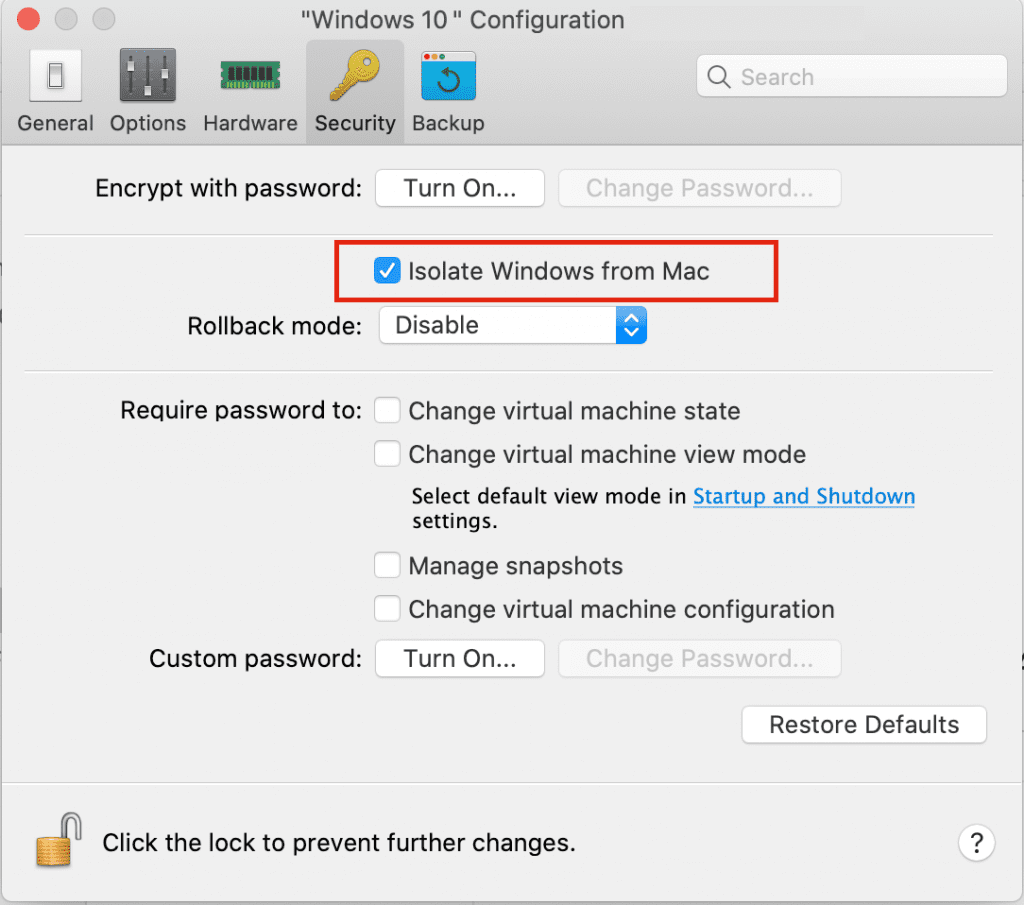 If the VM is used for day-to-day operations, including access to the company's vital systems, then isolating it will not be sufficient as the only safety measure. Furthermore, it will impact daily operations, as isolating systems from each other affects the user experience and lowers convenience.
Learn more about all the features in Parallels Desktop for Mac Business Edition and test them for 14 days for free!
Learn more: 
Mailfence | Virtual machine: why use it?
Ask Leo |Difference between Sandbox / VM
Parallels Desktop for Mac | Business Edition