How to Activate Parallels Desktop and Install Windows on Mac
---
Almost all users who purchase a subscription for Parallels Desktop do so with one goal in mind: to install Windows on Mac. Parallels Desktop Mac Business Edition will help you and your employees easily work with Windows programs on Mac, running even the most demanding applications effortlessly.
Before proceeding, you should have already signed up for Parallels My Account. In this article, you'll learn how to how to install and activate Parallels Desktop. Only then can you install Windows on Mac.
How do you install Windows on Mac?
Installing Windows on Mac is a crucial step to being able to run Windows applications on a macOS® device. To be able to do this, you first need to install a Windows virtualization tool on your Mac computer, such as Parallels Desktop. Parallels Desktop is not only perfectly compatible with any Windows program—it's also fast, secure, and designed for rapid mass deployments.
How to install Parallels Desktop
Download the Parallels Desktop installer to your Mac.
Double-click the .dmg installation file to mount it in Finder, then double-click Install.
Read through the Software License Agreement and click Accept.
Once prompted, enter your local Mac user password to finalize the installation.
Next, you'll activate Parallels Desktop Business Edition.
How to activate Parallels Desktop Business Edition
Start Parallels Desktop by double-clicking the icon.
If the first screen that opens is the Installation Assistant, Skip it for now. The Installation Assistant helps you install Windows—you can run this at a later time.
Go to the Parallels Desktop dropdown menu, and then click Account & License.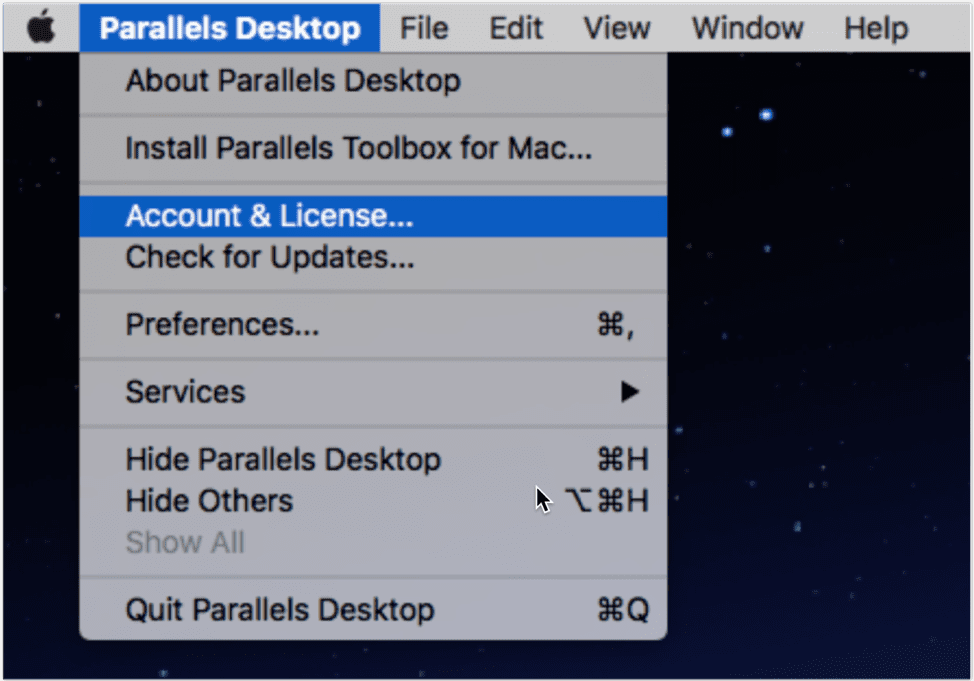 4. This opens the Sign-in dialog box.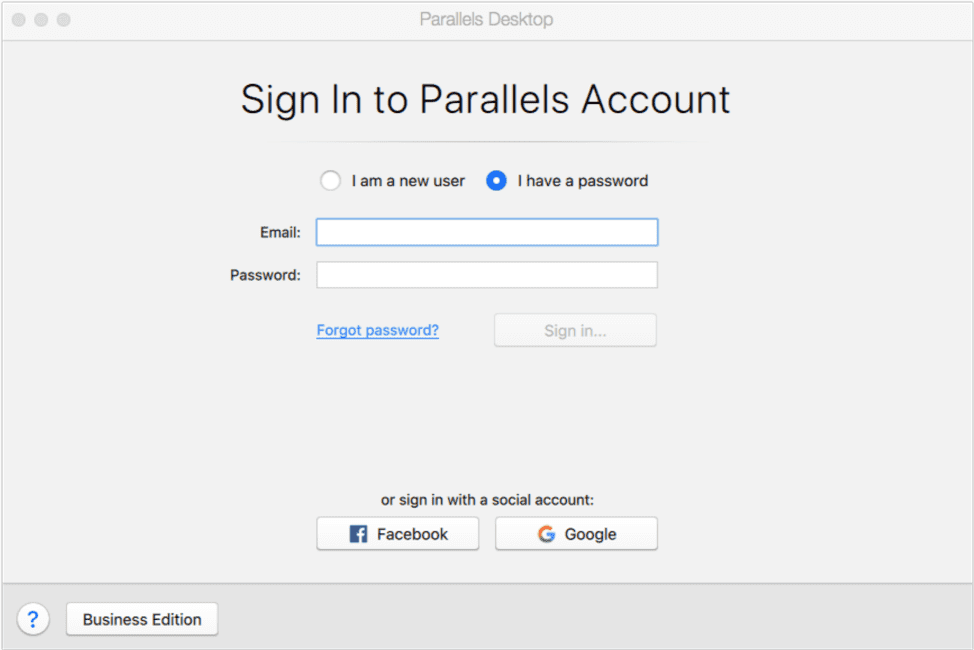 5. Click on the Business Edition button at the lower-left corner, which opens the Enter Business Key dialog. This then prompts you to enter your Parallels Desktop Business Edition license key. After entering it, click Activate.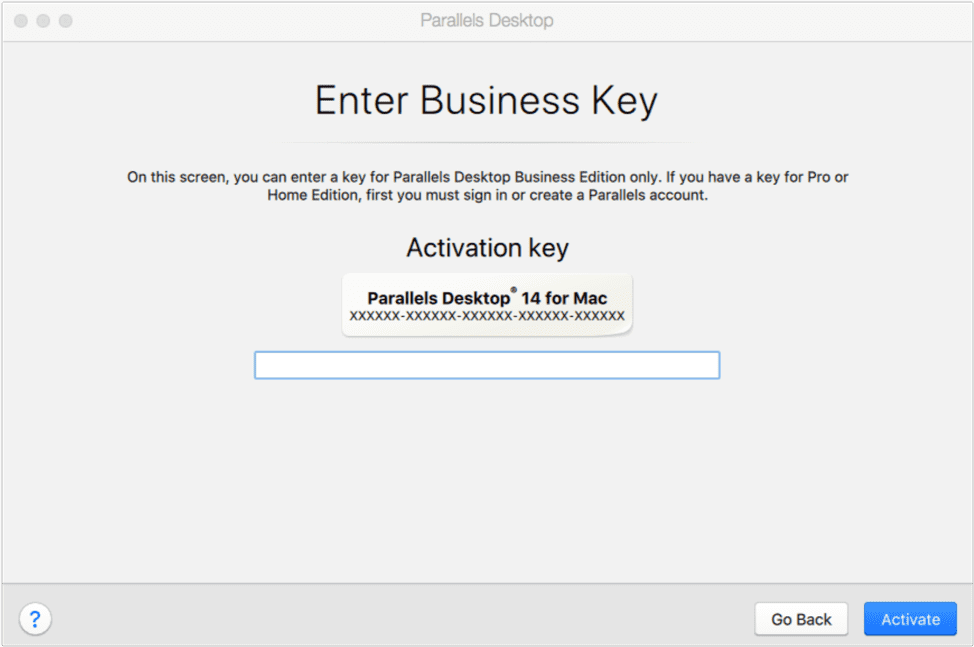 6. If your activation was successful, you'll see a confirmation message.
And just like that, your Parallels Desktop Business Edition is installed, activated and ready for Windows installation!
Read "How to Install Windows 10 in Parallels Desktop for Mac" for the complete instructions on how to install Windows on Mac.
Experience how easy it is to install Windows on Mac
With Parallels Desktop Business Edition, you can install Windows on Mac across your organization without breaking a sweat. Try it out yourself. Download the free trial now.
References: