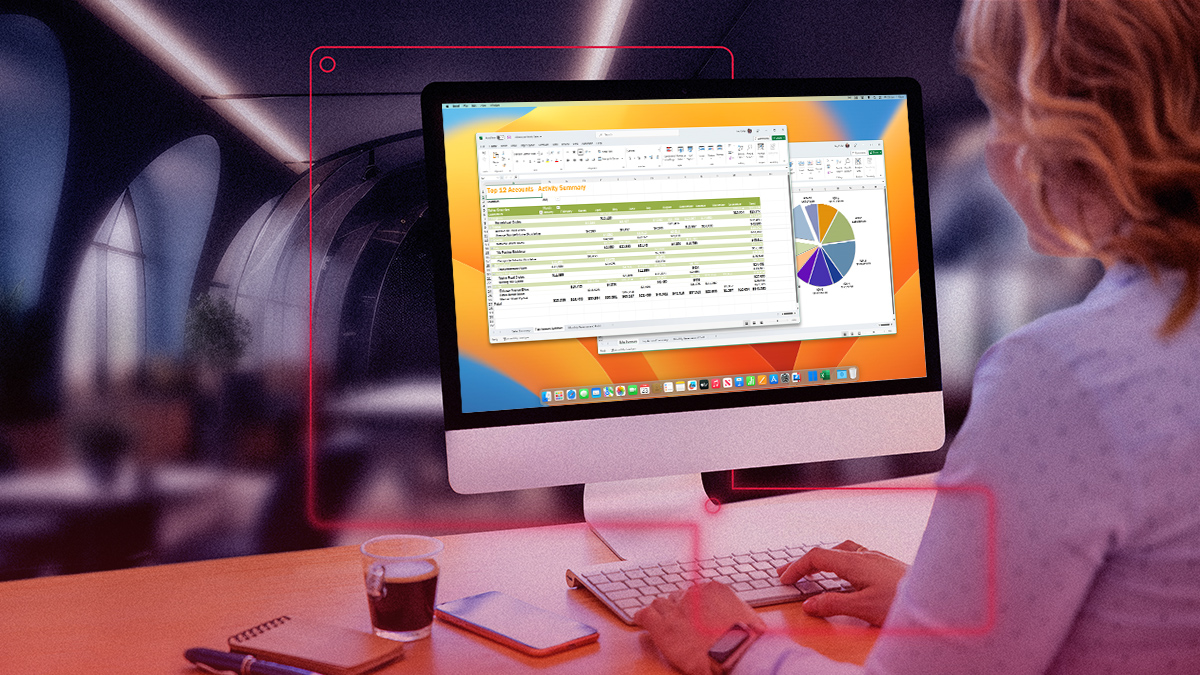 Introducing the latest innovations in Parallels Desktop 19 for Mac Business Edition: Streamlined macOS and Windows interaction
Hello, Mac enthusiasts!
We are thrilled to announce the release of the next round of innovations with Parallels Desktop 19 for Mac. Parallels Desktop 19 has evolved into a vital catalyst for productivity and software development, enabling Mac users to leverage the strengths of multiple operating systems without compromise.
With over two million professionals, developers, creatives, and enthusiasts trusting Parallels Desktop to run Windows, Linux, and macOS in a virtual environment, the possibilities are endless. This release brings exciting new features that cater to a diverse range of user needs.
Seamless compatibility with macOS Sonoma upgrade
We understand the importance of remaining functional with continuous software upgrades. That's why our team has focused on maintaining compatibility with the latest macOS versions.
In macOS Sonoma 14, the software module CGPSConverter that converts PostScript files removed from macOS. As a result, the Shared Printing feature became useless as it was using this module to allow printing from Windows via printers shared from Mac.
Printing from Windows is essential for many Parallels Desktop users. As a response, our engineers re-engineered the Shared Printing feature to use Internet Printing Protocol (IPP) which is the most popular printing method nowadays. The IPP printing brings the potential for exposing more printer-specific features to Windows that our engineers are currently exploring.
Reflecting Apple design aesthetics
As a Mac app, we take inspiration from Apple's design depth. We took the time and care to ensure our approach aligns with modern macOS design guidelines. This approach is reflected in our new app icon and in-product details, demonstrating our deep integration within the macOS ecosystem.
Integration with Mac: Touch ID for Windows sign-in
In our ongoing quest for seamless integration, we have brought the magic of Apple's Touch ID to Windows sign-in! This feature is not only a convenient addition but also greatly enhances the security of your virtual Windows environment.
Professional Windows software on Mac: Improved OpenGL and more
We are thrilled to announce that with improved OpenGL support up to version 4.1, we enable even more Windows-only CAD software to run on Mac. This update greatly benefits professionals in architecture, engineering, and design, as they can now seamlessly run their favorite software, including VariCAD, and Vectorworks Vision 2023, on their Mac. 
macOS VM on Apple silicon: Enhanced installation and control
With this upgrade, macOS virtual machines on Apple silicon get an upgrade. We've improved VM installation, enabled basic VM operations like restart and shutdown, and integrated two-finger Trackpad gestures for better user control.
Simplified work with Docker containers and Microsoft SQL on Apple silicon
For developers who need to run x86 Docker containers or Microsoft SQL Server on a Mac with Apple silicon, we're excited to introduce a ready-to-go Ubuntu Linux Arm VM, configured to run x86 Docker containers, powered by Apple's Rosetta 2 technology.
Device management: Enroll Windows to Microsoft Intune
We recognize the importance of device management in organizations. That's why Parallels Desktop 19 for Mac Business Edition now enables you to enroll Windows 11 in Microsoft Intune when using Parallels My Account Configuration Profiles, making administering Windows devices within your organization much easier and more efficient.
Parallels is proud to be a Microsoft-authorized solution and we are committed to bridging the gap between macOS and your operating system(s) of choice. This latest version offers an even more seamless experience for Mac users looking to run Windows or Linux. We're eager for you to experience the next level of Windows-macOS integration with Parallels Desktop 19.
Learn more about the latest version of Parallels Desktop for Mac Business Edition.