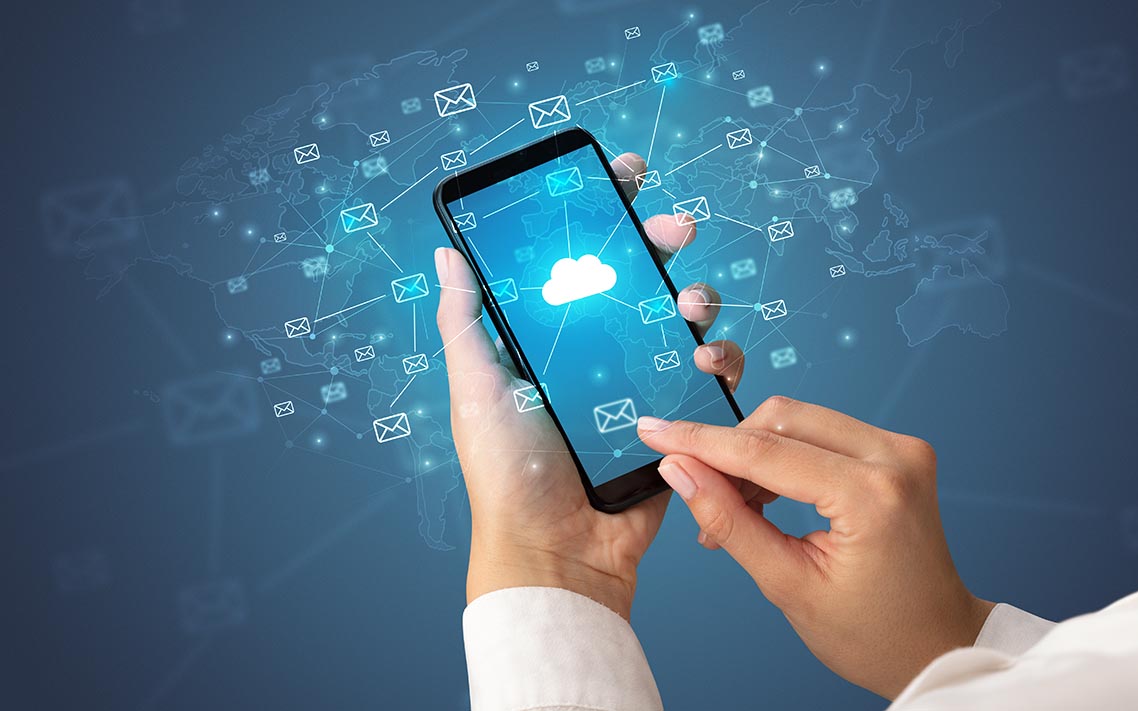 Nobody Got Fired for Buying Parallels RAS
If you work in IT, you've probably heard the saying, "Nobody got fired for buying IBM." This phrase has been repeated throughout the technology industry—essentially, it's the idea that choosing the most well-known solution is the safest choice, which is why people tend to opt for name brand products over generics even when it costs them a lot more. According to this notion, when organizations need to find the best piece of software to fit their needs, name recognition outweighs a lesser-known alternative.
Virtual desktop infrastructure (VDI) solutions deliver applications and desktops to any device. This technology is increasingly in demand because remote work increased dramatically due to the onset of the COVID-19 pandemic. When it comes to VDI, one popular solution is Citrix software. In business since the 1990s, Citrix has built its brand awareness in collaborative work software.
But a better-known brand doesn't necessarily mean a solution is a better fit for your organization. Many times, smaller, lesser-known brands are as good as or better than recognized brands—they just don't have the marketing funds or number of years in business to generate the same level of name recognition and brand loyalty.
In this article, we'll explain how Parallels® Remote Application Server (RAS) meets the same needs Citrix does, especially when it comes to enterprise-level benefits for VDI solutions, and why investing in Parallels RAS certainly won't get you fired. In fact, it could give your business a much-needed boost at a fraction of the cost and complexity.
All-in-One VDI and Remote Application Solution
While Citrix Virtual Apps and Desktops is a popular choice for virtualization software, it can be complicated (and costly) to install, deploy and maintain. Furthermore, companies must purchase add-ons to build a fully operational infrastructure. Products such as Citrix ADC, Gateway and software-defined wide-area networks (SD-WAN) have multiple editions, each with its own set of features and price points.
Parallels RAS is a streamlined solution that reduces the complexity and cost of virtual desktops and applications. It can be easily deployed on a public cloud, in an on-site datacenter or on a hyperconverged infrastructure. Unlike some VDI software options, Parallels RAS contains all the capabilities and features you need out of the box. It doesn't require expensive third-party add-ons for load balancing, monitoring, reporting and more.
Administrators can manage servers easily, publish virtual applications, template VDI images and add users in the Parallels RAS Console. Automated image optimization, configuration wizards and customizable automation tools simplify the deployment and maintenance of IT infrastructures. This frees up the IT team to focus on other essential tasks. In addition, it reduces the costs associated with managing endpoints, such as laptops, mobile devices and tablets.
System administrators only need a single interface to manage, monitor and scale the Parallels RAS infrastructure. The Parallels RAS Console centralizes IT management, with features such as settings audits, health status of components, multi-tenancy capability and granular access permissions. A web-based management portal allows IT administrators to perform tasks on the go and from any device, including smartphones and tablets.
When it comes to large, enterprise-level deployments, simplifying tasks enhances system performance and reduces operational costs. Built-in automated image optimization reduces the time spent on IT infrastructure and improves the end-user experience. Auto-provisioning and auto-scaling help maintain high performance for virtual applications and desktops, and the UX Evaluator metric helps IT administrators improve service delivery.
Reduced Cost and Complexity
Licensing, subscription and hardware expenses account for the majority of an IT budget. Numerous elements make up a Citrix Virtual Apps and Desktops setup, and this increases the complexity and time required to configure and maintain the Citrix environment. Basic components of a typical Citrix system include Citrix Workspace, Workspace App, StoreFront, Studio, Director, Delivery Controller, Server OS Machines, Virtual Delivery Agent (VDA), SQL Server databases and Application Delivery Controller VPXs.
Citrix infrastructure components are treated as separate products, each with multiple editions and license models. A multi-edition license model is expensive, and the total cost of a complete Citrix-based VDI solution can run up to hundreds of thousands of dollars.
Parallels RAS requires fewer components to provide the same services. Typical components of a Parallels RAS setup include the Parallels RAS Console, Publishing Agent, Remote Desktop (RD) Session Host, RD Session Host Agent and Gateway. This simplified environment provides everything you need in a VDI solution as a single product that is easy to set up and manage. You don't need to hire expensive, certified experts to get your VDI solution up and running.
Parallels offers a straightforward, enterprise pricing plan based on an all-inclusive yearly subscription model. A single, full-feature edition includes enterprise features such as load balancing, reporting, user session monitoring, and universal printing and scanning. This straightforward, affordable license structure gives organizations an affordable VDI solution without the need for additional hardware or add-ons.
Instead of paying for every potential user, Parallels RAS uses concurrent user licensing, meaning you pay for the average number of users who access the system at the same time. This lowers software costs because the maximum number of concurrent users expected to use Parallels RAS at any given time is typically only a portion of the total number of system users employed at an organization.
Since applications are installed on the application delivery server and remotely published to end-user devices with Parallels RAS, companies also save money on hardware, software, licensing and operational costs. Reducing overhead costs and using available resources efficiently are key benefits for any organization, regardless of its size or industry.
Outstanding User Experience
No amount of name recognition can make up for poor user experience (UX). The complexity of a typical Citrix infrastructure makes it susceptible to a wide range of issues. UX problems such as slow login times, frozen sessions, confusing or nonexistent error messages, or applications and desktops that disappear or fail to launch can negatively impact productivity and your company's bottom line.
Downtime due to end-user problems isn't just inconvenient—it's expensive. Slow, sluggish or inconsistent Citrix environments are caused by a variety of factors, and understanding the causes and how to fix the issues can be a daunting task even for experienced IT professionals. According to Gartner, the average cost of infrastructure downtime is $5,600 per minute. There are also non-monetary costs, such as employee inactivity due to UX issues and the time your IT staff must allocate to troubleshoot system outages.
Parallels RAS is built on a robust but simplified architecture, which makes it less prone to UX issues than more complex environments. In addition, features such as session pre-launch technology and single sign-on (SSO) technology decrease login times, allowing end users to access their applications and resources quickly. Parallels RAS leverages smart load-balancing to ensure efficient network functionality by distributing data traffic among remote desktop servers and gateways.
Enhanced System Security
Since 2019, Citrix software has made headlines for numerous system vulnerabilities. The CVE-2019-19781 vulnerability allowed unauthenticated users to perform arbitrary remote code execution. Organizations with compromised systems could not rely on software patches to fix the vulnerability because the cyber network exploitation (CNE) actions remained on an affected device after the original attack vector had been closed. Compromised and unpatched systems remain vulnerable to corruption.
Security analysis found that hackers accessed at least 6 terabytes of data stored in the Citrix enterprise network. This data breach impacted both Citrix clients and employees, the latter of which secured a $2.275 million settlement in a class action lawsuit.
Parallels RAS maintains your applications and desktops on an on-premises server or secure cloud environment. If an endpoint device is compromised, your corporate assets remain safe. To further secure corporate data, Parallels RAS uses advanced security protocols such as multi-factor authentication (MFA), Federal Information Processing Standards (FIPS) 140-2 encryption, and monitoring and reporting features that provide useful insight with which to identify suspicious activity.
You can access a further layer of data protection with advanced filtering, which restricts access based on end-user devices or an Active Directory group. Using the Parallels RAS Console, your IT administrators can enable and disable connection properties easily, such as printing, scanning, display, network settings and more.
Outstanding Customer Ratings
When you compare Parallels RAS and Citrix Virtual Apps and Desktops side by side, the numbers speak for themselves. Parallels RAS has a 0.7-point higher scorecard rating on TrustRadius, a leading review site for business technology.
At the time of writing, Parallels RAS has an overall score of 8.5 out of 10, compared to 7.8 out of 10 for Citrix. It also has more overall reviews than Citrix—115 versus just 76. These higher ratings are largely thanks to the simplicity, ease of access, and customer support that Parallels RAS provides. According to a verified user review, "Parallels is cheaper, easier to setup, easier to maintain, easier to learn and just as fast and robust as both Citrix and RDS."
With its straightforward licensing and out-of-the-box functionalities, Parallels RAS offers a great return on investment. According to one reviewer, their company "noticed a 35% reduction in operational expenses compared to other solutions."
When it comes to customer support, many companies go with big-name vendors because they believe they'll have better 24/7 support services. Again, the reviews give a higher support rating to Parallels RAS: "Every time I have any questions about setup or problems with the program, their support has been incredibly fast and knowledgeable in responding. [. . .] Their account managers and billing side are very easy to work with as well. A company that's a joy to have to call compared to most vendors."
Perhaps the best endorsement? Many reviewers said they would likely recommend Parallels RAS over Citrix. As one reviewer explains, "[Parallels Remote Application Server] is well-suited for organizations looking to replace Citrix . . . or other application presentation software or virtual desktop infrastructure tools."
Does Parallels Ring a Bell?
Parallels is a name brand in the Windows on-a-Mac space (Parallels Desktop). First launched in 2006, Parallels Desktop was the first software product to bring mainstream virtualization to a Macintosh computer. This fast, easy and powerful solution allows Windows to run on a Mac—without compromising performance.
In fact, Parallels Desktop 3.0 for Mac earned "Best in Show" at MacWorld 2007. For more than 14 years, Parallels Desktop has been the number one choice for more than seven million Mac users, thanks to its ease of installation, speed and integration with Apple OS.
Parallels also has a strong background in virtualization technology. The same product teams that created the product Parallels Automation, which was a comprehensive cloud services platform, and Server Bare Metal by Virtuozzo, a cloud-ready virtualization solution, are responsible for the technology behind Parallels RAS.
While Parallels was once a smaller company, its 2018 acquisition by Corel Corporation places it alongside a host of industry-leading brands, including CorelDRAW, WinZip, PaintShop Pro and more. Corel's investment in Parallels leverages the strength of both companies' robust partner networks and extensive customer bases. As part of Corel, Parallels is a company that is run by and employs people with deep roots in business-to-business (B2B) technology.
The Choice Is Clear
The name brand isn't always better. Since 2006, Parallels has been a forerunner in virtualization technologies. For many organizations, Parallels RAS provides the same functionality as recognized name brands, along with numerous additional out-of-the-box benefits.
Parallels RAS is an all-inclusive solution for enterprise-scale virtual desktops and applications. Allowing users to access resources with any device, anywhere, at any time maximizes the capability of your enterprise network. With the increased adoption of remote work environments, companies of all sizes are looking for straightforward, affordable VDI solutions.
Whether you are already using or are considering Citrix products, you can reduce complexity with Parallels RAS, which gives you all the features you need at a fraction of the cost. You'll never be surprised by the hidden costs of expensive add-ons. Our software solution requires fewer resources to operate, is easier to maintain and scale, and can reduce costs by up to 60% compared to Citrix products.
For many businesses, 2020 was either a down or break-even year. As we move into 2021 and plan for 2022, organizations are looking for ways to make up those gains lost in 2020. Investing in Parallels RAS is a great way to prime your business for future success.
Experience the difference for yourself— download a free Parallels RAS trial.