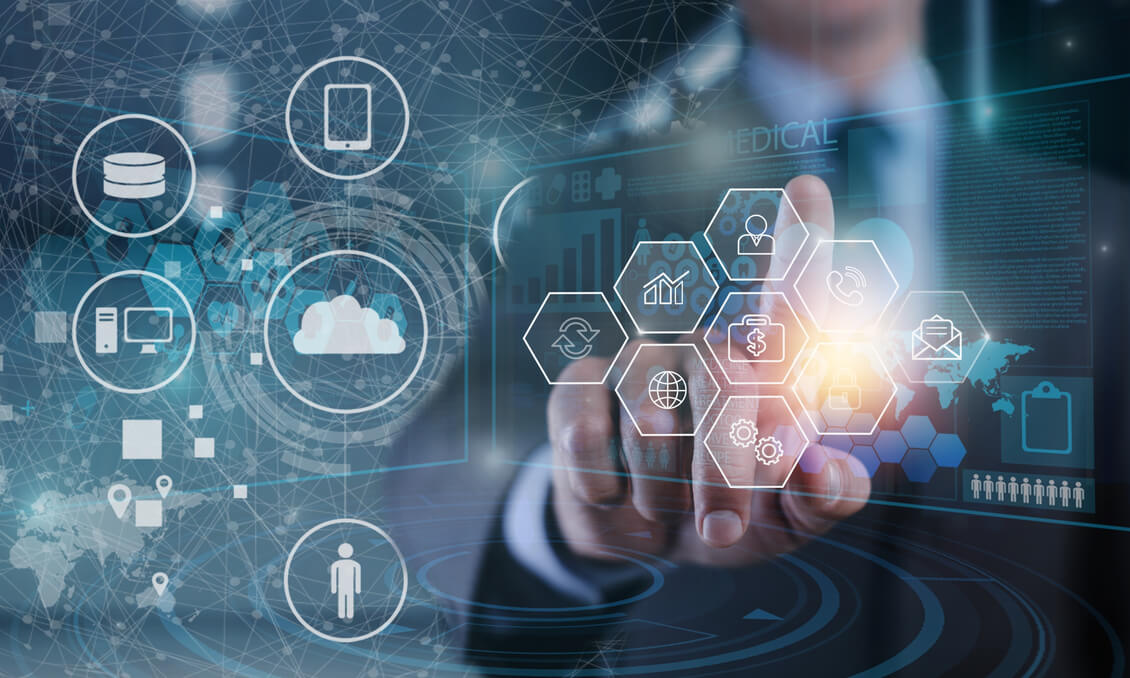 What Are the Benefits of VDI for Your Business?
The PC revolution—which started over 60 years ago—is far from over. However, organizations are rightfully questioning the endless replacement cycles, high maintenance costs, security vulnerabilities, and high energy costs that often plague standard networked PCs. Virtual desktop infrastructure (VDI) promises to minimize challenges associated with traditional PC deployments to provide further agility, more security, enhanced user experience, and lower total cost of ownership (TCO) for IT infrastructure. We will be looking further into the benefits of VDI throughout this article.
How do the Benefits of VDI help your Business?
VDI is a form of desktop virtualization technology that involves running end-user desktops on virtual machines (VMs) that reside on a centralized server in a datacenter. The virtual desktop image—which contains the OS, applications, and data—gets delivered over a network to endpoints. This allows end users to interact with the OS, its applications, and data as if they were on a local machine.
To access virtual desktops, users can leverage various endpoints, including traditional PCs, thin clients, or mobile devices. Each endpoint must run an HTML5-based session or install a client application that invokes the appropriate remote desktop protocol to connect to the remote server.
Common remote desktop protocols include Citrix's Independent Computing Architecture (ICA), VMware's PC over IP (PCoIP), and Microsoft's Remote Desktop Protocol (RDP). VDI has three main components: hypervisor, connection broker, and clients.
Hypervisor
A hypervisor is an essential VDI software that creates and runs VMs on a centralized server. It segments the server hardware into multiple VM instances where each instance has its own OS, applications, and data. Each VM instance serves as an individual desktop delivered to authenticated users.
Connection Broker
A connection broker is an intermediary between clients and the VM instances in the centralized server. It performs the following roles:
Validates users for on-demand access to VM instances
Monitors the activity level of a given VM instance and updates its status to either active or inactive
Allows authorized users to access multiple VM pools
Reassigns a VM after a user has disconnected
Clients
Clients allow end users to access VM instances. In a VDI environment, a client can be any device such as a PC, thin client, or mobile device and should allow users to access virtual desktops on any platform.
What Are the Benefits of VDI?
There are plenty of business and operational benefits that VDI brings to organizations. Let's discuss a few examples in this section.
Datacenter Consolidation
Managing fewer servers running at higher capacity is more cost-effective than having many under-performing servers. IT administrators can leverage VDI to partition and consolidate multiple servers, helping them utilize those efficiently deployed servers. This way, organizations are better placed to quickly provision resources to new users, workgroups, or departments.
Simplified IT Management
IT administrators often find it tedious and laborious to patch OSs and applications on PCs in different devices and locations. VDI simplifies this task since everything gets managed via a central location. If a new version of an OS or application comes out, you can simply add it to the central desktop instead of installing it on hundreds or thousands of endpoints.
This also applies to maintenance and troubleshooting. Setting up new employees is easy—simply deploy the golden image containing the OS and the applications they'll use, and you're good to go. And in case an endpoint fails or gets lost, you can spin a new VM instance on another device in minutes, saving the user time and increasing productivity.
Cost Efficiency
The costs and resources associated with PC refresh cycles can overwhelm a business. VDI shifts the processing work from endpoints to the centralized server, allowing users to access their virtual desktops on low-end devices such as thin clients. By extending the current hardware's end of life (EOL), VDI eliminates upgrade or hardware acquisition costs associated with PC refresh cycles.
Additionally, VDI minimizes the costs associated with managing endpoints. You can patch, update or upgrade the centralized desktop image quickly and push it to thousands of endpoints in the organization rather than performing those tasks on the individual end devices. This saves you countless IT hours to help you achieve your bottom line.
Remote Working
With VDI, employees can access their virtual desktops and applications from any device or location. As such, they can work anytime from anywhere globally and increase an organization's productivity.
Increased Productivity
By centralizing end-user management and maintenance, VDI frees IT administrators to focus on other essential tasks. Also, system upgrades or security issues won't slow down end users since administrators can instantly resolve such events on the central server.
How Does VDI Improve Security?
Ensuring that PCs are current with OS and software updates and that the datacenter has the latest anti-malware are some of the biggest hurdles for IT administrators. Besides testing the updates to check whether they can cause problems with existing configurations, IT administrators must ensure that updates—which occur periodically—actually get deployed on multiple devices.
This can become problematic, especially when some PCs intermittently connect to the central server. It's also difficult to tell whether the anti-malware running on end devices is up to date or not. VDI can enhance security in such environments because of its centralized administration model.
You only need to patch, update or upgrade the central VM instance, and all the endpoints get updated. And provided that the master image has the latest security fixes, all the endpoints in a VDI environment have the same protection. If you find that malware has gained a foothold in any VM, you can simply discard it and spin a new one within minutes.
Also, nothing gets stored on the end devices that access the VDI platform. Instead, the datacenter stores all corporate files and applications. If the device gets corrupted or falls into the wrong hands, you don't have to worry about corporate files and applications since you can find them easily in the datacenter.
Aside from the Benefits of VDI, are there any Drawbacks?
Despite the many benefits of VDI, it does have a few drawbacks. First, switching from decentralized to centralized licensing may be costly for an organization since Microsoft treats VDI licensing differently. As such, you need to understand your requirements before embarking on the VDI bandwagon. This ensures you deploy only the technology that best fits your needs. You can also navigate this challenge by allowing employees to keep their old PCs after the transition to VDI.
Second, managing users with unique requirements may be challenging compared to the traditional PC environment. An enterprise-grade VDI provider can help you mitigate this challenge. For example, an all-in-one VDI solution such as Parallels® Remote Application Server (RAS) has all the tools you need to provision and manage resources from a single pane of glass.
Benefits of VDI: Use Cases
Education. Students might receive virtual laptops from VDI coupled with rigorous restrictions on the types of information they can access throughout their course of study. Only information pertinent to their education is thus available.
Healthcare. VDI enables specific permissions to be set for health care workers so that they may only examine patient records pertinent to situations they are authorized to manage. Thus, patient confidentiality, a crucial tenet of the healthcare sector, is protected.
Shift Workers. Assigning a dedicated computer to firm employees who rotate their shifts will no longer be essential. A smaller number of endpoints can manage many desktop accounts thanks to VDI functionality. This represents a considerable financial saving for the
Leverage the Benefits of VDI with Parallels RAS
Parallels Remote Application Server (RAS) is a leading VDI solution that enables users to work remotely from anywhere, on any device, at any time. This cloud-ready software empowers organizations to centralize IT infrastructure management, integrate with Azure Virtual Desktop, streamline multi-cloud deployment, reinforce data security and improve IT process automation.
It works with most major hypervisors such as Hyper-V and VMware ESXi to publish applications and virtual desktops. It is affordable and intuitive, ensuring that users access their applications and virtual desktops with the best possible native experience on multiple devices and platforms.
Parallels RAS also provides users secure access to corporate files and applications via cutting-edge protocols, including multi-factor authentication (MFA), smart authentication, and granular rules.
Start experiencing the benefits of VDI!