Parallels RAS Partner Program for Value-Added Resellers (VAR) and System Integrators (SI)
Become a Parallels RAS VAR or SI
Parallels is committed to your success and growth. We provide VARs and SIs like you with all the support you need to offer your customers an all-in-one application and desktop solution.
Become a Parallels Partner today.
Already a Partner? Log In
What's Unique about Parallels RAS
Parallels® Remote Application Server (RAS) is a cost-effective and easy-to-use application and desktop delivery solution that enables access to Windows applications and desktops from any device, anywhere. Login to one of our introduction webinars by going to our event calendar, and learn more about its out-of-the-box server load balancing and printing redirection, configuration wizards, and brilliant mobile experience. Parallels RAS can make the difference for your business. Più info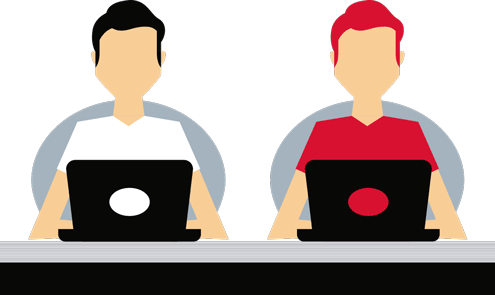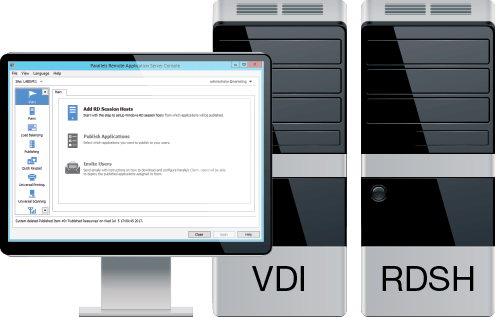 Parallels Partner Program
Smart management of desktop and application publishing can improve your customer's corporate mobility and the productivity of their employees. Benefit from being able to offer your customers one complete package for all VDI needs with Parallels RAS.
Join the Parallels Partner Program today and you will receive a NFR key to start testing Parallels RAS in your working environment.
Training and Certification
All Parallels training is free to members of the Parallels Partner Program. Learn how to use Parallels RAS, its tools and utilities, as well as its best practices. Start offering your customers an affordable and effortless application and desktop delivery solution.
You can find available dates for your training by checking out our Training Calendar.
Membership Requirements and Benefits
Registered Partner Requirements and Benefit
Partner registration profile complete
Free training
Access to NFR licenses
Certified Partner Requirements and Benefit
All Registered Partner Requirements and Benefits Included
Business plan
Parallels RAS displayed on website
Minimum sales certifications
2
Minimum tech certifications
2
Deal registration
Premier Partner Requirements and Benefit (by invitation only)
All Certified Partner Requirements and Benefits Included
Minimum sales certifications
4
Minimum tech certifications
4
Priority website listing
Qualified leads
Mentor program
Channel account manager
Dedicated account manager
Dedicated technical manager
Premier partner support
MDF
Iscriviti oggi!