Parallels RAS Optimizes Enterprise
Resource Planning (ERP) Delivery
We Understand Your Business and Your Challenges
Being an enterprise resource planning (ERP) reseller has always been a challenging but rewarding business. Winning new customers against the competition (both resellers of the same vendor and resellers of competing solutions) isn't easy. Typically, a company changes its ERP system only once every 8–9 years. Existing customers present new projects—such as version upgrades, unique customizations or small fixes—that are often unpredictable. On the other hand, bigger and profitable projects are infrequent.
With this in mind, Parallels can help you transform your business model—to one that will increase your revenues and make them far more predictable. That business model is a service provider (SP), which is made possible with the intuitive and cost-efficient Parallels® Remote Application Server (RAS).
Increase Your Revenue Streams with Parallels RAS
By deploying an ERP solution through Parallels RAS and providing a full set of management, hosting and support services, you enable your customers to focus on their businesses and provide predictability for their budgets.
Parallels RAS allows seamless delivery of ERP applications to all employees on any devices, anywhere. A brilliant mobile experience, the ability to deploy high-availability architecture, a robust data security and deployment options—all of this comes in a single solution that's easy to use and manage. Parallels RAS helps customize your services to meet your customers' needs and budgets while maintaining healthy profit margins for you.
Let's look at the specific services you can offer as part of a hosted ERP solution:
Core infrastructure management services, including hosting and networking
Host the servers and provide connectivity, either from your datacenter or co-location facility—or by reselling third-party infrastructure from Amazon Web Services™ (AWS), Microsoft Azure, or hosting providers such as SoftLayer, Rackspace or GoDaddy.
OS management and maintenance
Update, manage and secure the OS and virtualization stacks on the servers running ERP application and components.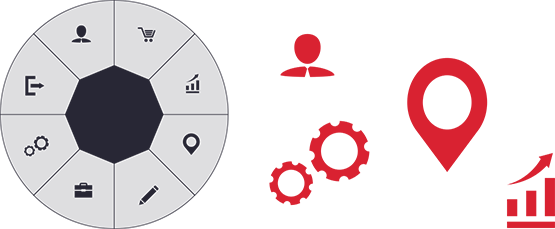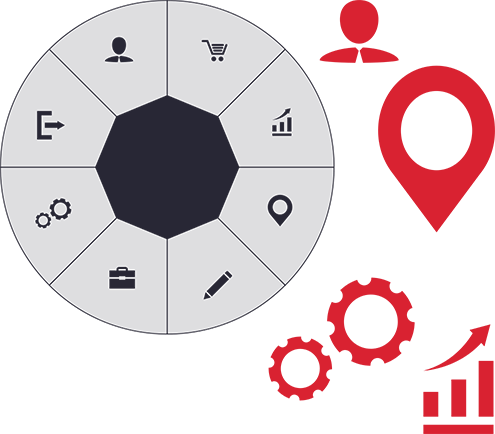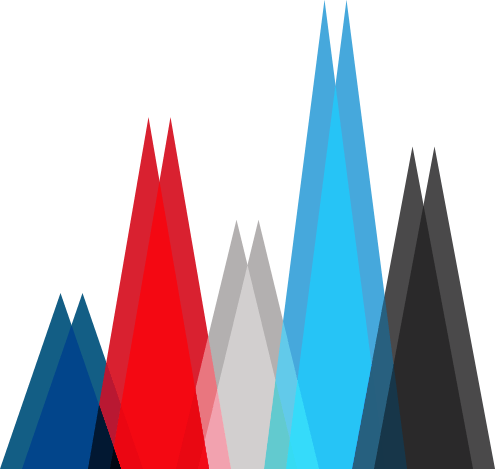 ERP application support, management and updates
The core service: Provide on-going support for the core ERP application, including applying minor hot-fixes within the same version and technical support for your customers' employees.
Business model: An ERP vendor's maintenance fee can bundle with the core service. Blocks of hours (for example, 50 or 100 hours) can be bundled into this fee and might cover minor customization requests from the customer. A typical pricing structure includes a fixed annual fee (billed monthly) and a separate variable fee per user.
Backup and recovery services
One of the high-margin services to be offered is disaster recovery. Typically, weekly or monthly backups are included for free (up to a certain storage limit), while daily usually requires an additional fee.
Depending on the skills within your organization, there are several other services you can also offer, including multifactor authentication (MFA) options or desktop support for your customers' employees.
Transitioning to the SP model
Most importantly, transitioning to an SP model makes your business far more predictable and profitable than it is today. In addition to ERP management, businesses can add more software to their database without any extra cost. Providing remote access to customers and employees guarantees a higher and more stable growth for almost any business.
To learn more about Parallels RAS, sign up for one of our webinars or download the product. You can also reference our articles, blog posts and white papers to help you learn more about Parallels RAS.